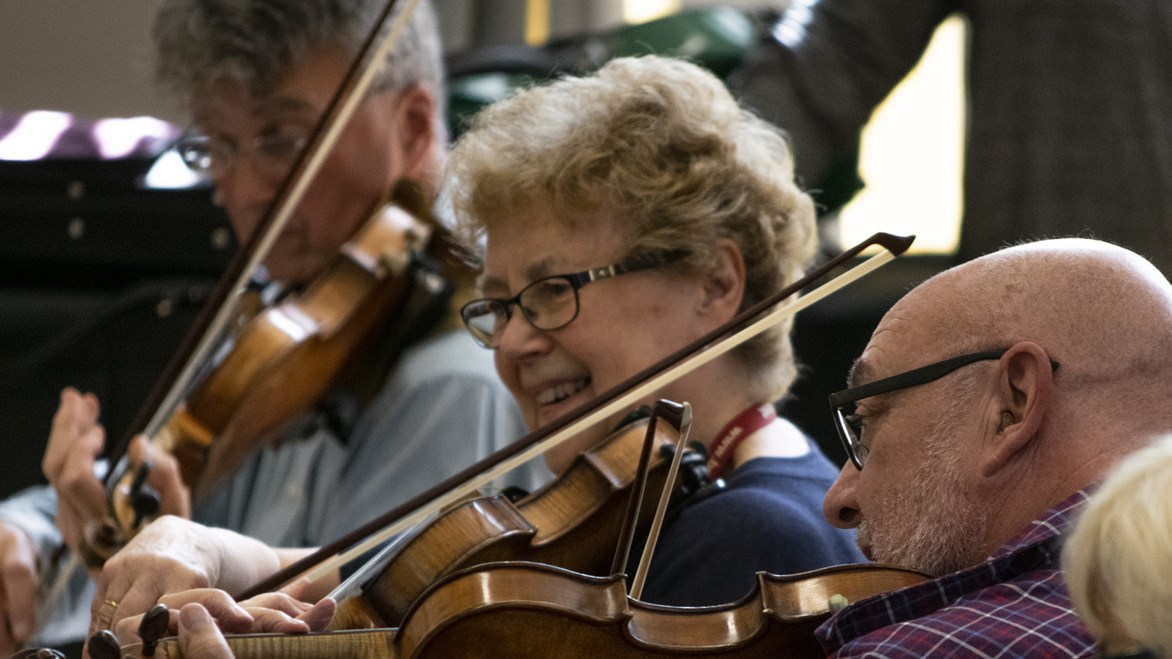 Our full 2021 programme of residential courses is now available to view online at www.benslowmusic.org/courses - take a look!

The rescheduling of cancelled residential courses since November 2020 has meant that sadly we will not be able to present some of our regular and popular courses in 2021. However we hope (and are planning) to see a return to our full programme next year.
Highlights for singers this year include A Celebration of Lieder and Song with Richard Jackson and for string players we have introduced another Late Starter String Orchestra directed by Nic Fallowfield. We also hope to excite wind players with the opportunity to attend another Bassoon Workshop with Martin Gatt. Additional courses offering the opportunity to try something new include a Cantata-thon with Cambridge Handel Opera, a jazz workshop with bassist Mark Wade and Marco Marconi, Late Summer Piano with Stephen Gutman, Spontaneous Social Piano for Christmas with Lucinda Mackworth-Young and an exploration of Georg Muffat with ensemble El Gran Teatro del Mundo.
Booking Dates
July to September 2021 Courses
Booking for Members opens from 9am on Monday 12 April 2021
Online and Non-Member bookings will open at 9am on Monday 10 May 2021
October to December 2021 Courses
Booking for Members opens at 9am on Friday 14 May 2021
Online and Non-Member bookings will open at 9am on Friday 18 June 2021
How to Book
Telephones will open from 9am (please make sure you press option 1 to join the booking queue) on the days listed and once all these bookings have been made, the team will then process postal and email applications. Please note online applications can be made through our website when Non-Member bookings open. As the phone lines are so busy on the days booking opens we regret that we cannot process payments immediately, but instead we will reserve you a place and send you details of how to confirm with payment by email later that day.
For details on how to become a Member to take advantage of early booking see here.