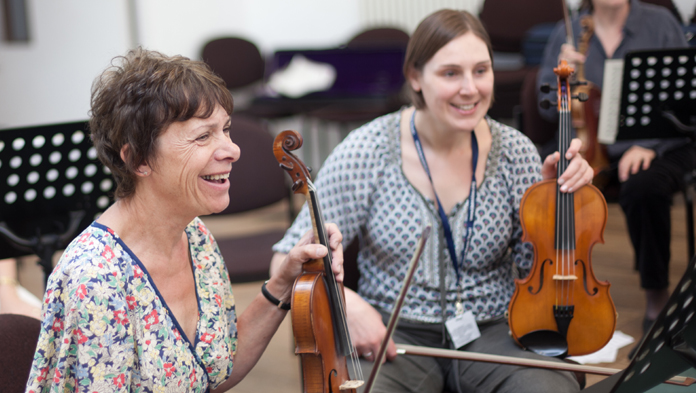 If you would like to support Benslow Music in a practical way that also brings you special privileges, please consider becoming a Member. Income from membership helps us to continue offering our rich and expanding programme of courses and concerts.
Privileges include:
The chance to book your place on our courses four weeks before booking opens to non-members

Advantageous conditions if you have to cancel your place or need to transfer to another course

An exclusive bi-annual Members Bulletin

Use of our extensive Music Library free of charge

The opportunity to book free practice space before the start of your course (subject to availability)

Voting rights at our AGM and take part in the election of Trustees
From time to time we may also offer other exclusive benefits.
How much?
Individual Membership: £30.00 per year
Family Membership: £48.00 per year (covers all living at the same address)
Student/Youth Membership: £5.00 per year (up to the age of 27 and in full time education - excludes voting rights)
Life Membership: £350.00
If you are interested in becoming a Member or have a membership enquiry, please complete the form on the right of this page, email membership@benslowmusic.org or call us on 01462 459446.