The first Benslow Music Young Composers Competition, in partnership with the Coull String Quartet, has been won by Joe Berry (age 15) in the 18 years and under category, and Luciano Williamson (age 23) in the 19-25 years category.
The winning pieces, 'A Train Ride' by Joe and '…and the light changed…' by Luciano will be premiered in a concert to be given by the Coull String Quartet on Friday 1 November 2019 at Benslow Music in Hitchin.
Joe, a Year 11 student from Bournemouth School, said: "I was very surprised to hear that I won! I hoped I would do well but didn't expect this fantastic news. It is an honour to have my piece played by a professional quartet and I'm really looking forward to the concert on 1 November".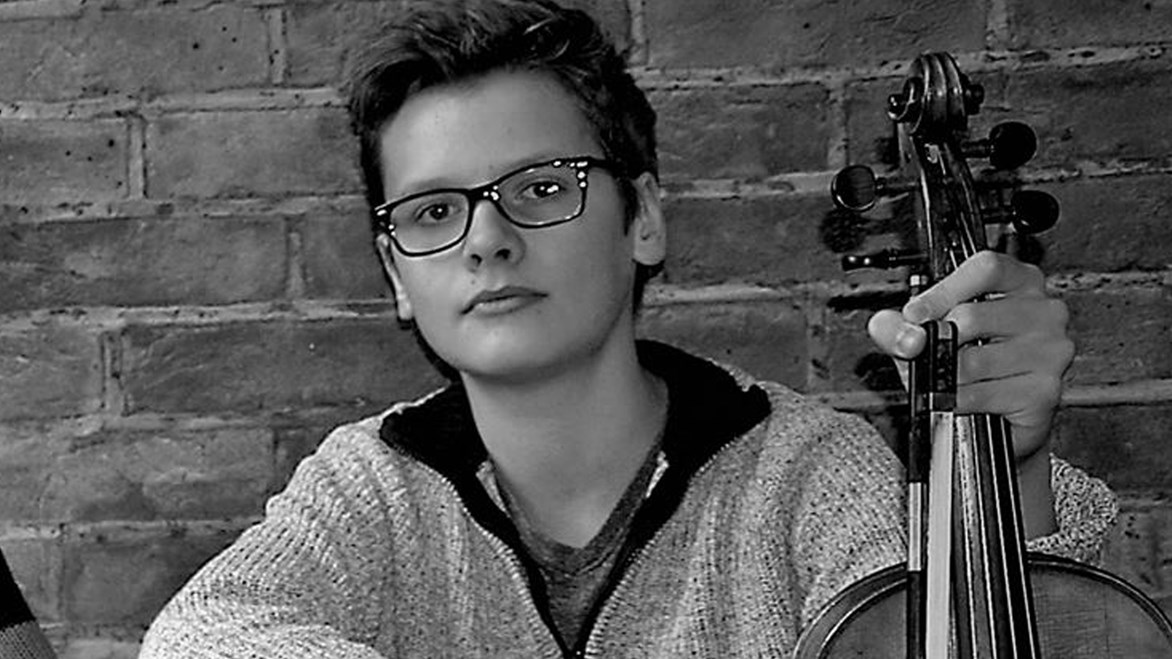 Luciano, who is currently studying at the Royal Welsh College of Music and Drama, said "I'm thrilled and incredibly grateful to receive this award – it's nice to know that, after 1.5 degrees in composition, I'm starting to do something right! I'm also really excited to work with the Coull Quartet; the opportunity to work with professional, skilled musicians is invaluable for a developing composer and I can't wait to learn from this experience."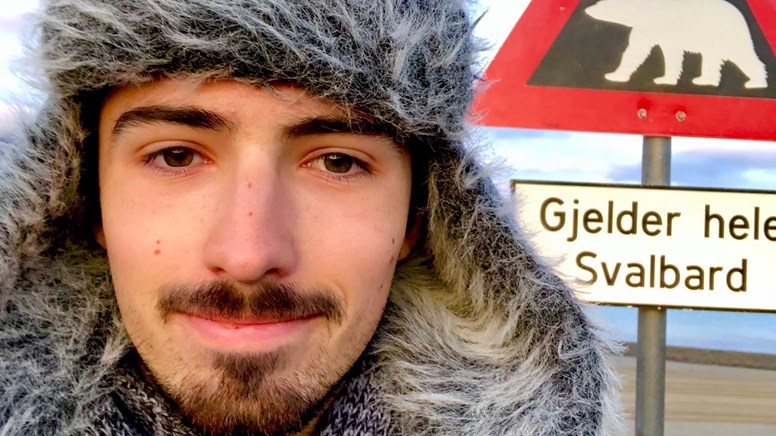 The competition was judged by Benslow Music President Judith Weir (Master of the Queen's Music), the Coull Quartet and Peter Hewitt (Chief Executive, Benslow Music).
What the judges said:
Judith Weir said: "'A Train Ride' by Joe Berry is animated, possessing timing and gestural clarity, and is exciting in its build-up. The melodic material and harmony is subservient to the main aim of picturing the train and its motion. It is a well-executed dramatic idea which will be effective and practical for a string quartet to perform. Luciano Williamson's '…and the light changed…' represents an act of imagination, a wish to create something new. The constant change of playing mode is part of the piece's essence. This gets my vote partly on account of its strangeness. Unusual thinking of this kind is particularly welcome in a classically-inclined medium such as the string quartet".
Philip Gallaway of the Coull Quartet added: "Joe's piece was very inventive, entertaining and well-written. We enjoyed the contrasting expressive slow section and overall the piece demonstrated good independence of parts. We felt that Luciano's work was imaginative and atmospheric. His use of silence was effective and he evoked a range of colours from the quartet."
Peter Hewitt said: "This new initiative to celebrate the 90th anniversary of Benslow Music's foundation and to further our engagement supporting young musicians offered a fascinating insight into a range of composer's visions of the String Quartet in the 21st century. We were hugely impressed by the quality of submissions we received and look forward to our 2020 Competition."
The other 9 finalists will receive comments on their compositions from Judith Weir. They were Éire Lavery (Beverley Joint Sixth Form), Scott Manson (Bucksburn Academy), Marie-Louis Ptohos (St Albans High School for Girls) and Edward Tait (Purcell School) in the 18 years and under category and Mason Birch, Tim Feasey (University of Southampton), Finn Rawlings (Exeter University), Ella Roberts (Royal Welsh College of Music and Drama) and Barnabas Sharp (Royal Holloway, University of London) in the 19-25 years category.
Details of the 2020 Benslow Music Young Composers Competition featuring the London Klezmer Quartet are available here.
Biographies
Joe Berry (age 15) lives in Bournemouth and having grown up in a musical family he took an interest in composition at an early age. Joe started the piano when he was 6 and the viola at age 10. He is principal viola in the award winning Wessex Youth Orchestra as well as a founder member of a string quartet - the Capriccioso Quartet - based in Bournemouth. The quartet is touring to Italy this summer to take part in a Music Festival in Congeliano whilst the orchestra is performing concerts in Holland. In 2018 Joe gained a highly commended award in his age category of the BBC Music Inspire composition competition. He has had one of his orchestral pieces performed by the Dorset Chamber Orchestra in 2018 and another is commissioned for March this year. He has recently finished composing his second string quartet. When not taking part in musical activities Joe has a love of languages and Chinese food! https://www.facebook.com/capricciosoquartet/
Luciano Williamson (age 23) studied composition at the Royal Welsh College of Music and Drama under Mark David Boden and Joseph Davies, graduating in July 2018. Luciano has worked with a variety of musicians including the Nieuw Ensemble, Jeremy Huw Williams, and the BBC National Orchestra of Wales, with performances in Britain, the Netherlands the US and China. In 2017-2018 he worked with playwright Kaite O'Reilly, exploring contemporary opera libretti as part of her Creative Wales Award, "The Performative Power of Words with Music". He is currently on Psappha's Composing for Bassoon scheme, and has been selected for the Ludlow English Song Weekend Young Composers Scheme 2019. In February 2018 Luciano was awarded the Paul Mealor Award for Young Composers by the Welsh Music Guild. Luciano continues to study composition at RWCMD, supported by the Arts Council of Wales and the Clive and Sylvia Richards Charity. http://lucianowilliamson.weebly.com @LouieWilliamson https://www.facebook.com/lucianowilliamsoncomposer/
Formed in 1974 by students at the Royal Academy of Music under the guidance of renowned quartet leader, Sidney Griller, the Coull Quartet rapidly achieved national recognition, and were appointed Quartet-in-Residence by the University of Warwick in 1977, a post which they still hold today. Their impressive and unusual list of commissions includes works by Sally Beamish, Edward Cowie, Joe Cutler, David Matthews, Nicholas Maw, Robert Simpson and Howard Skempton. These include string quartets, quintets with piano or wind player, works with solo voice or choir, and even a piece for quartet and table tennis players! www.coullquartet.com
Judith Weir lives in London, where she has had a long association with Spitalfields Music Festival; and in recent years has taught as a visiting professor at Princeton, Harvard and Cardiff universities. Honours for her work include the Critics' Circle, South Bank Show, Elise L Stoeger and Ivor Novello awards, a CBE (1995) and the Queen's Medal for Music (2007). In 2014 she was appointed Master of The Queen's Music in succession to Sir Peter Maxwell Davies. In January 2015 she became Associate Composer to the BBC Singers. Much of her music has been recorded, and is available on the NMC, Delphian and Signum labels. In 2014-15 there were releases of The Vanishing Bridegroom (NMC) and Storm (BBC Singers/Signum). Judith Weir's music is published by Chester Music and Novello & Co. www.judithweir.com