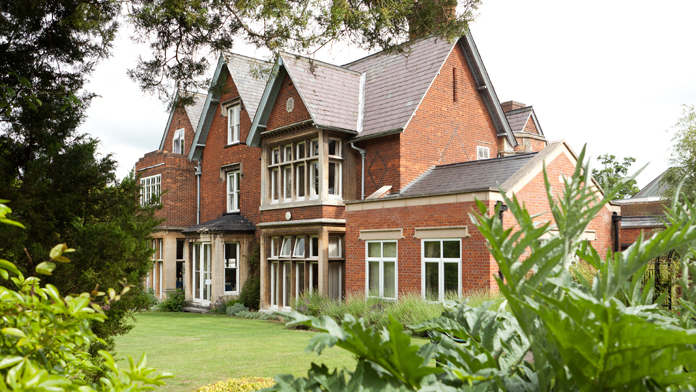 If all you need is somewhere to stay for a night or for longer, we provide keenly priced late-booking Bed and Breakfast, with ensuite or shared bathroom facilities, through our trading company Benslow Music Enterprises, whenever space allows.
When courses are in residence you will enjoy the special ambience of being surrounded by music and musicians, and when they are not you will marvel at the tranquility and beauty of our grounds – an ideal retreat.
Hitchin, just a 30-minute train ride from London, is the ideal base for exploring some of England's most beautiful coutryside, while the historic town with its fine parish church is a destination in itself. And we have plenty of free parking.
Sleep well
You might prefer a traditional Victorian bedroom with a lovely pine floor and antique furnishings, or you might feel more at home in a modern room. Whatever your choice, we offer a varied range of comfortable single and double en-suite and standard rooms. No more than three standard rooms share a bathroom and all standard rooms have a wash basin. If you need more shampoo or shower gel or you have left your toothbrush or razor at home, please ask our Receptionist for help.