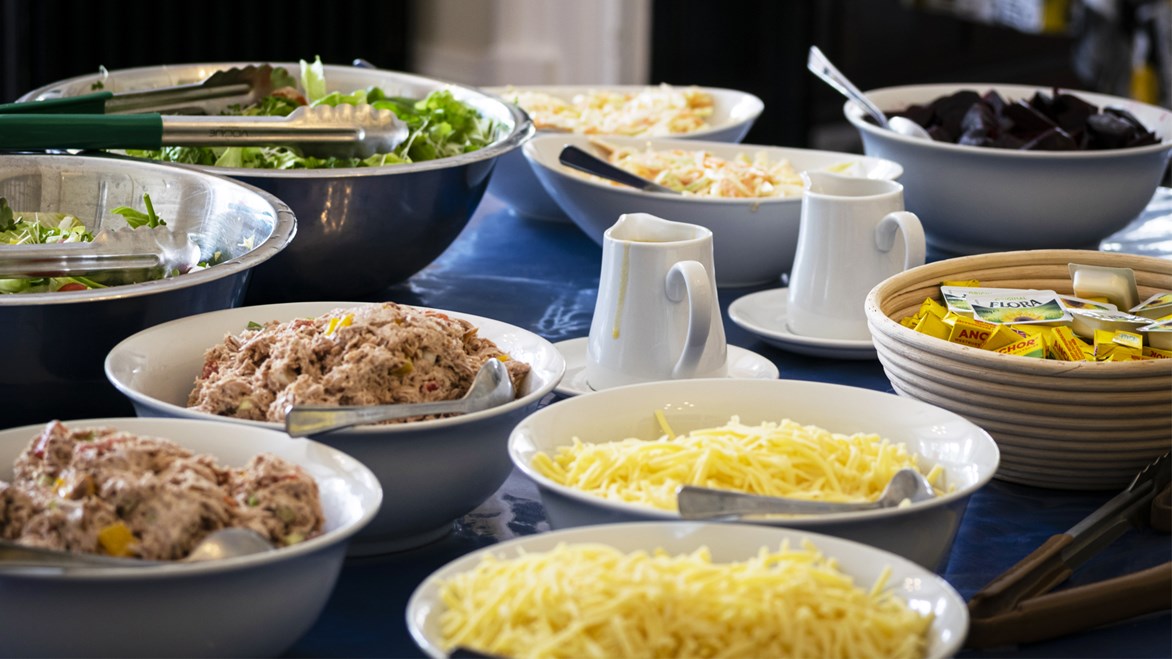 We freshly prepare all our food for main meals on the premises and use official Fairtrade™ produce wherever we can. Our chefs only use free range eggs, our fish is sustainably sourced, meat is farm assured and vegetables are all locally sourced. Where possible we use produce grown in our gardens.
Lunch (except on Sundays) and breakfast are buffet style meals but you will enjoy at-table service for dinner and for the traditional British Sunday roast.
We can cater for people with special diets, as for example required on medical, religious or ethical grounds, when we are informed in advance (though please note that we cannot accommodate changes, likes or dislikes made on the day) and do our very best to offer alternatives for morning and afternoon breaks and for dessert. Fresh fruit is always available. If you would like a wider selection or prefer specific items then you are welcome to bring your own and we will store them for you. In line with current legislation we state the allergens in each of our dishes and please ask our staff if you are in any doubt.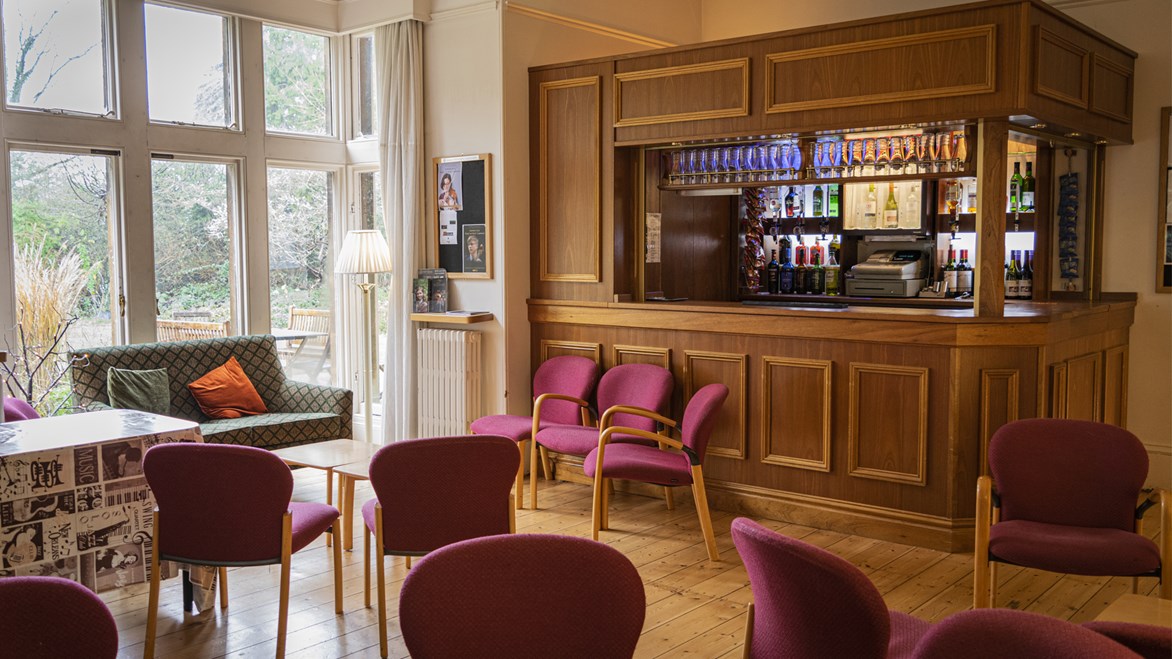 The Bar, often tended by the popular Ken, is open for business before and after lunch and in the evenings, and is always available to residents and visitors as a lounge area. A flat-screen television is available in the Garden Room extension.
What our clients say...
"Nice breakfast in a welcoming environment with pleasant staff!"

"The meals were varied and of very good quality and the service was excellent as usual."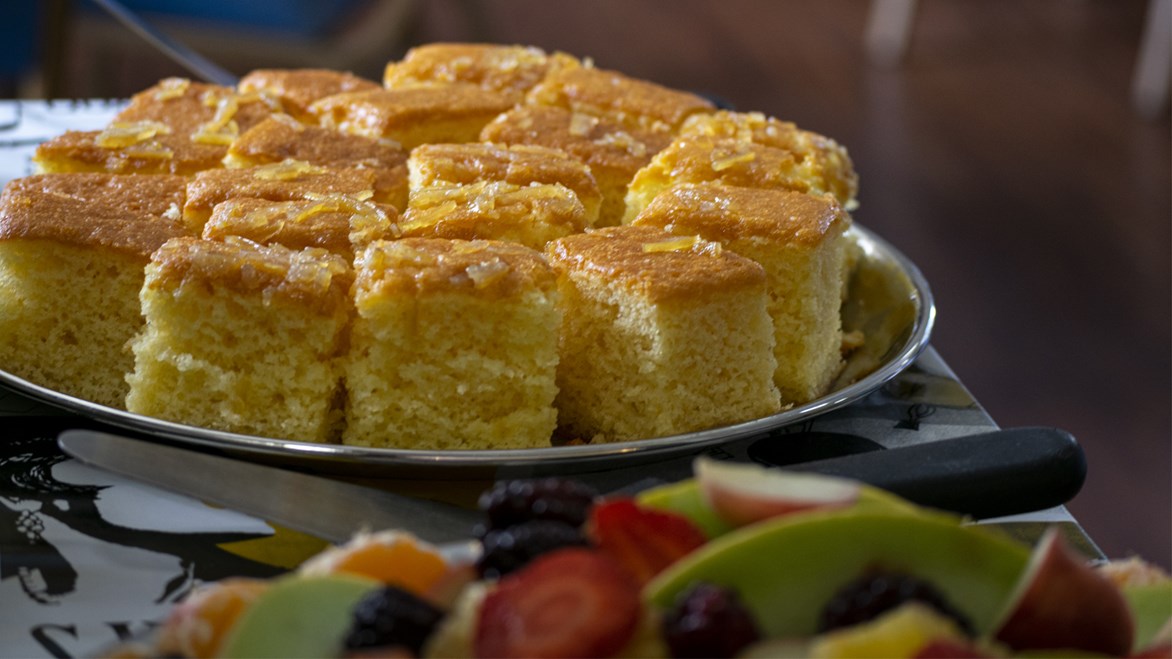 Explore the Dining Room...