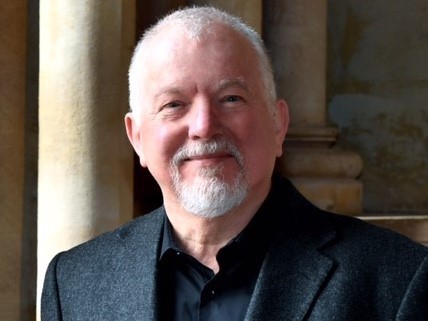 Sing your favourite songs from the Savoy Operas with Brian Parsons, a self-confessed Gilbert and Sullivan 'wand'ring minstrel' and sometimes performer with those formidable ladies Dr Evadne Hinge and Dame Hilda Bracket.

STANDARD: ALL WELCOME

Resident: £359 Non-Resident: £260 (25% off for under 27s) Code: 23/289

Booking for Members and Non-members now open.
What is the course about?
Come and perform your favourite Gilbert and Sullivan songs: depending on the voices that enrol, we could perhaps match you with others singers to cover duets, trios and quartets. You could even enrol with your very own duet partner or ensemble.
The course will help you develop your understanding of the works performed, with a particular emphasis on period and style, and on their importance viewed from the twenty-first century.
What will we cover?
While music from the 'Savoy Operas' will be at the centre of the repertoire for the course, you are welcome to bring others songs and ballads from this golden period of Victorian and Edwardian music.
What level is the course and do I need any particular skills?
Standard: All welcome.
Will music be provided in advance of the course?
Participants needing guidance on repertoire will be put in touch with the tutor in advance of the course to ensure everyone has songs and ballads to sing that suit their voices.
Nearer the time Brian might suggest a chorus/ensemble number that would be useful for you to look at in advance.
Knowing your songs off copy is not obligatory but memorised songs would be appreciated.
What previous participants said about this course...
"A magnificent weekend filled with insightful knowledge about repertoire and technique. You will have fun in a very relaxed environment and also learn a lot too."

"A truly joyous course under a delightful tutor, combining information, encouragement and technical coaching as appropriate and providing a welcome opportunity to inhabit the world of the Savoy Operas without the hassles of amateur theatrical performance."

"Brian gave me the confidence to perform some solo pieces, which I have not had the opportunity to do for some time, and he certainly made me feel that I still have something to offer!"