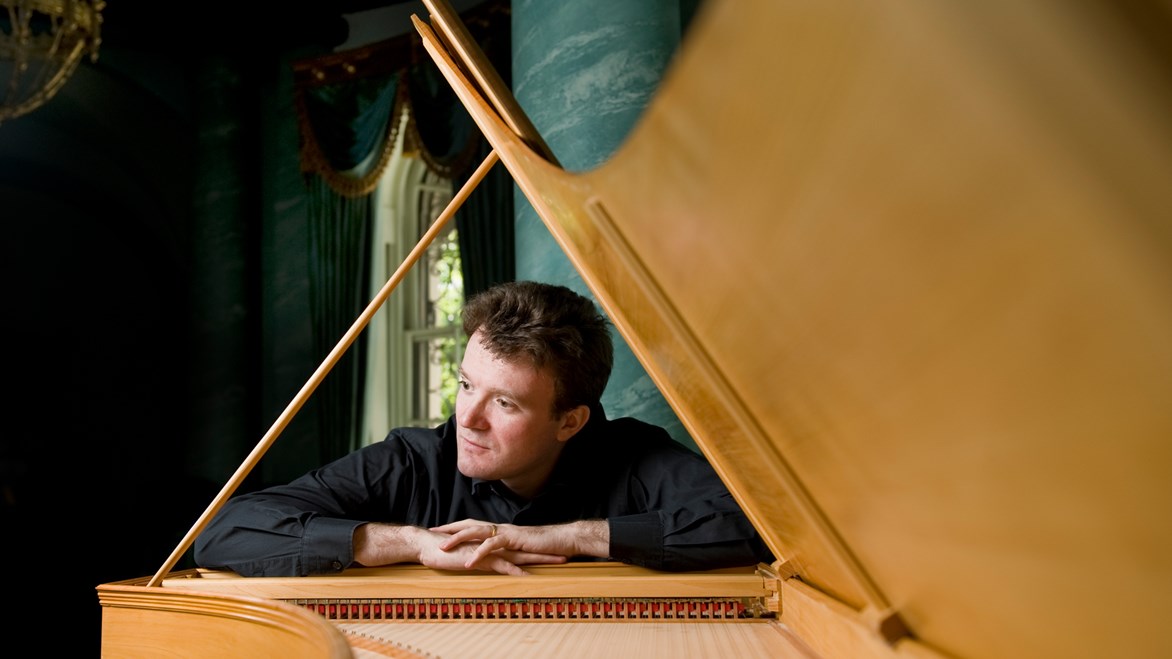 Julian Perkins and Cambridge Handel Opera return for a further exploration of Handel's continuo cantatas. Come and explore these neglected gems of the baroque repertoire with leading specialists in historical performance practice and the music of Handel.

STANDARD: IMPROVER, CONFIDENT, SKILFUL

Resident: £490 Non-Resident: £376 (25% off for under 27s) Code: 23/302

Booking for Members opens at 11am on Thursday 1 September 2022.

Non-Member and online booking opens at 11am on Thursday 29 September 2022.

For details on how to become a Member to take advantage of early booking, see here.
What is the course about?
This course will focus on a handful of Handel's continuo cantatas. These are works in which ecstasy and agony go hand-in-hand in concise dramas where the young Handel flexes his considerable dramatic muscles. But the cantatas are no mere preludes to his operas. Couched in evocative pastoral language, Handel's offerings are essentially the Baroque equivalent to modern pop songs, pulsating with that timeless theme: the woes of unrequited love. These life-affirming works provide catharsis through a roller-coaster of human emotion, be it humour, anger, cynicism, optimism or joy.
Cambridge Handel Opera undertook a Cantata-thon in 2021 which featured a series of live performances of Handel's continuo cantatas together with instrumental works by Domenico Scarlatti and Antonio Vivaldi. This course, centred on Handel's continuo cantatas, will share the experience of these works that the group gained during the project. Course participants will expereince the joys of this music while also coming to an understanding of how this important oeuvre fits into Handel's musical style.
Tutor website: www.julianperkins.com
What will we cover?
An introduction to Handel's continuo cantatas both in the context of his years spent in Italy and his operas. How did Handel write for the voice?
Principles of singing in Italian.
How to inflect recitatives.
How to go about ornamenting a da capo aria.
What choices are there when realizing the continuo accompaniments of these works as a keyboard player, cellist and theorbist.
What will we accomplish? By the end of this course you will be able to…
A greater understanding and appreciation of Handel's musical style.
Informal concert at the end of the course in which the students perform some of Handel's continuo cantatas.
What level is the course and do I need any particular skills?
Intermediate/Advanced singers, harpsichordists, cellists and theorbo players.
An appreciation of Baroque music and historically informed performance.
How will the course be taught, and will any preparation be required?
A concert by the course tutors at the beginning of the course (included in the course fee).
An introductory session about musical style in relation to Handel's continuo cantatas.
Students will work together in small groups to prepare some of Handel's continuo cantatas.
Tutors will provide hands-on tuition in group sessions.
The course can accommodate both pre-formed groups and ones that come together at Benslow Music.
Suggested reading: Handel as Orpheus: Voice and Desire in the Chamber Cantatas by Ellen T. Harris.
Will music be provided in advance of the course?
Handel's continuo cantatas can be printed off for free on IMSLP.
Music can be provided at the course, though preparation is strongly preferable.
Is there anything I need to bring?
Cellists and theorbists need to bring instruments at pitch A=415
What previous participants said about this course…
"Lovely music-making in small groups and in 'master-class' format, with good friends and very positive and supportive tutors."

"Delivered exactly what it offered, in both content and tuition, at the highest level."

"Excellent opportunity to study some of Handel's lesser-known works, with very knowledgeable tutors."