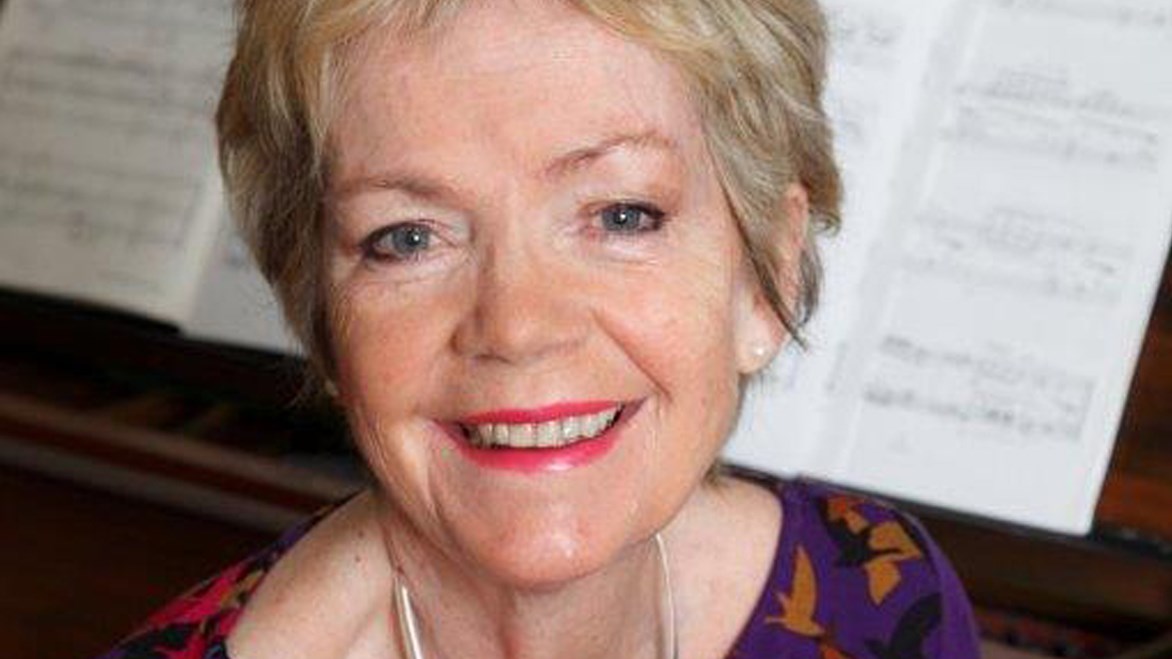 Pianists come together, under Heli's expert guidance, to work on pieces from a repertoire list in a supportive atmosphere with an emphasis on interpretation.

STANDARD: SKILFUL

Fee: £185 (25% off for under 27s) Code: 21/OL68
What is the course about?
Heli's popular course now appears in a new format online. The course ethos remains the same: in an inspiring and supportive atmosphere gives detailed tuition on piano music, with particular attention to the elusive, expressive aspects which are hard to notate. The list of suggested pieces (see below) exposes a range of pianistic issues which will be covered in depth. The participants are asked for their choices before the course, and Heli will prepare a timetable. As the schedule is tighter than on a live course, it will be best to concentrate on the suggested repertoire; it would be useful if participants listed their pieces in order of preference. The pieces offered may be at various stages of preparation – focussing on fragments is just as useful as working on whole pieces.
Bach: Prelude and/or Fugue in A major Bk II of the 48
Schubert: Impromptu in C minor Op 90:1
Brahms: Intermezzo in Eb Po.117:1
Albeniz: Asturias (No 1 from Cantos de Espania) and/or Malaguena (No 1 from Espania)
Janacek: from "On an Overgrown Path": No 10 "The Barn Owl Has Not Flown Away"
Arvo Pärt: Fur Alina
Mendelssohn: Song without Words in A major Op 19 No 4
Skrjabin: Prelude in C# minor Op 11 No 10
What will we cover?
All aspects of interpretation, such as form, style, harmony, phrasing, agogics, dynamics and voicing.
Memorising
Practising
Performance issues
What will we accomplish? By the end of this course you will be able to…
The aim is to bring piano pieces truly to life, by a deeper understanding of everything in the score – and beyond it. At the end of the course the participants will have the means for expressive, liberated playing.
What level is the course and do I need any particular skills?
The level of the course is "advanced", around grade 8 and above. The suggested list indicates the level.
How will the course be taught, and will any preparation be required?
The daily programme will run form 10am to 5pm with breaks for coffee, lunch and tea. The pianists on the course will need to prepare the music they wish to present. While most will work on complete pieces, it is also possible to come and work on particular sections. A clear timetable will be given to the participants, so that everyone knows when and what they are playing. The sessions are conducted in a group setting: while Heli will naturally take the lead, everyone is invited to contribute to the discussions; some sessions will be focussing a specific issues. Some weeks before the course you will be asked to send in a list of what you wish to play.
Is there anything I need to bring?
You will need to bring your own scores and a computer/tablet with camera and microphone and a stable internet connection is ideal.
What previous participants said about this course…
"Heli was truly exceptional."

"Very positive, encouraging and enabling attitude on part of tutor. Evidence of engaging with students as individuals and thorough preparation beforehand."

"Heli is always totally brilliant and this year she was no less so."