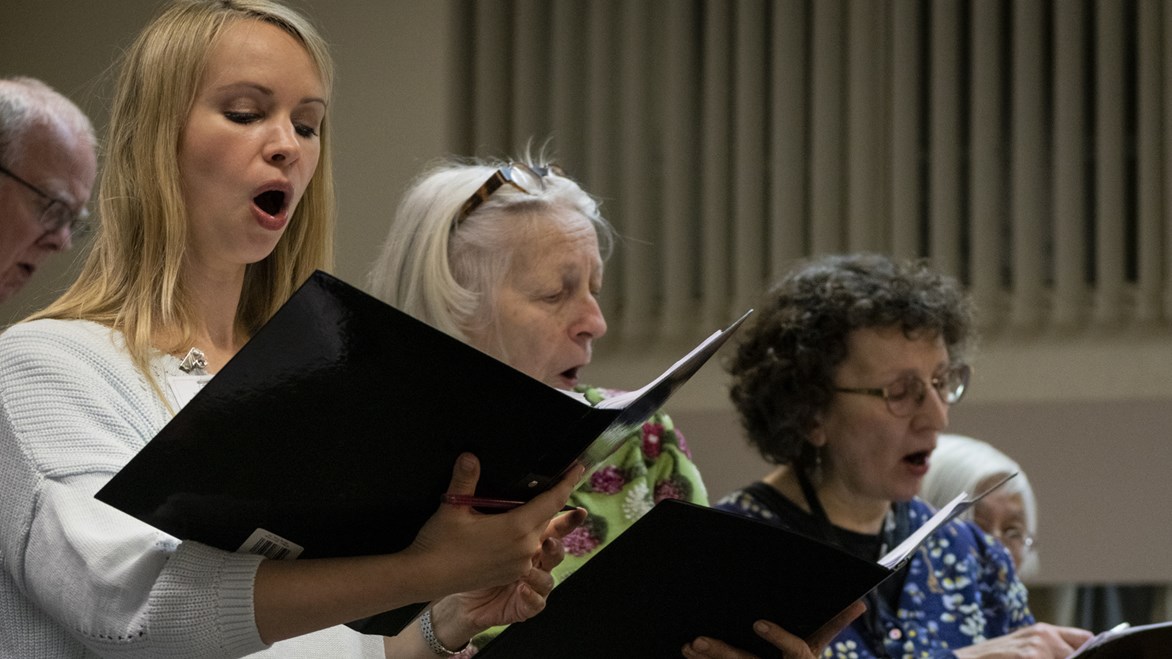 An exploration of Britten's War Requiem, one of the greatest choral works of the 20th century. How did Britten put together this extraordinary ecumenical and reconciliatory work based on both sacred and secular texts?

STANDARD: ALL

Fee: £120 (25% off for under 27s) Code: 21/OL31
What is the course about?
First performed on 30 May 1962 to mark the consecration of the new Coventry Cathedral Britten's War Requiem is an extraordinary piece unlike any other Requiem. The Cathedral had been destroyed by German bombs in 1940, and Britten, commissioned to write a piece of his choosing, took it as the perfect opportunity to write a powerful statement of his life-long pacifism. His intention from the start was ecumenical and reconciliatory – for example he insisted on the engagement of Russian, English and German soloists. But his boldest move was to set two texts alongside each other, one sacred the other secular, mixing the formal expression of liturgical mourning through the Latin text of the Requiem mass with the personal vision of war in poems by the English WWI poet Wilfred Owen. The unresolved textual tension, which Britten epitomises through the tritone, carries the listener along this daring and densely powerful musical journey.
Britten's quote from Wilfred Owen on the score's title page was: "All a poet can do is warn."
Tutor website: www.peterfender.co.uk
What will we cover?
A look at salient point in Britten's biography.
An examination of the Latin and English texts used.
Detailed musical analysis of each section of the piece - listening to the whole piece over the three days.
Britten's musical influences, in particular in the Requiem.
A look into Britten's intentions in writing the piece.
A consideration of Britten as a conductor.
A consideration of the difficulties involved in performing the work.
What will we accomplish? By the end of this course you will be able to…
Understand the way Britten organised his textual material.
Understand some of the specific ways Britten responded to that material as a composer.
Understand the importance of the Requiem within the 20th century choral tradition in Britain.
What level is the course and do I need any particular skills?
No particular skills are required, just an interest in Britten's music!
No musical proficiency will be assumed.
How will the course be taught, and will any preparation be required?
Group sessions and lectures with opportunities for questions and discussion. Excerpts of the score will be shared throughout the course, however copies of the score will not be provided. Participants are welcome to bring their own copies of the score if they so wish (though this is not a necessity).
No preparation is required – although listening to some of Britten's music is recommended.
Is there anything I need to bring?
Notebook/pen; access to a computer or laptop with a built-in microphone/speaker and camera and a stable internet connection is ideal.internet connection is ideal.