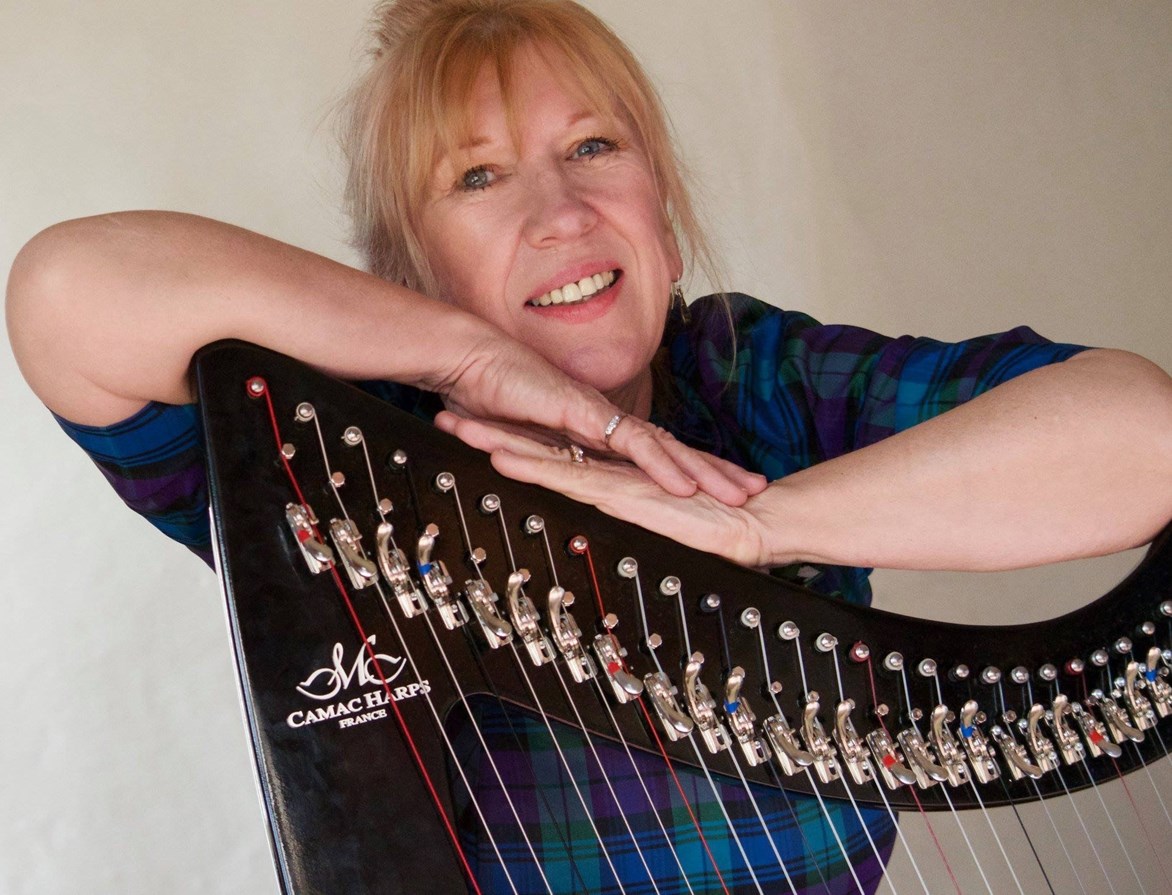 Beautiful tunes and songs arranged for Clarsach including Scottish Airs and Winter and Seasonal Melodies.

STANDARD: ELEMENTARY, LOWER/UPPER INTERMEDIATE, ADVANCED

Fee: £200 (25% off for under 27s) Code: 20/OL54
What is the course about?
In this mixed abilities course, Irene will teach some beautiful tunes, some from her native Scotland, and others her favourites in the Celtic tradition. She will also be teaching some tunes and songs with a seasonal flavour - evoking winter and looking ahead to the turn of the year. These are not carols or religious songs but are suitable for performing at a winter event and/or Christmas. Even though some of the pieces are songs, it is not a requirement to sing because they are still beautiful tunes and Irene will teach the tunes as wells as accompaniments for songs - so singing and playing is an option not a requirement. The art of accompaniment is also a useful skill to have in order to play with other instruments so Irene will also teach how to use the Clarsach to compliment other instruments in a sensitive way that allows the individual instruments (including the voice) to shine.
Tutor website: https://www.facebook.com/irenewattmusic
What will we cover?
Tunes in the Scottish and Celtic Styles including particular ways of ornamentation.
Tunes for the Winter Season - including performance tips and how to prepare for performing.
Songs and the art of accompaniment - including accompanying other instruments to create a beautiful blend.
Options for left hand accompaniment.
What will we accomplish? By the end of this course you will be able to…
Play some new melodies, understand how ornamentation can help to create the Celtic style, have some options for accompanying singers or other instrumentalists, have different options for left hand accompaniment.
What level is the course and do I need any particular skills?
This is a mixed ability course but is not suitable for absolute beginners so students should be able to play some tunes on Clarsach.
How will the course be taught, and will any preparation be required?
The course will be tutor led using the Zoom platform. There will be group sessions as wells as individual sessions. Music will be given out but it is not a necessity to be able to read music as the tutor will break down the tunes into manageable phrases and demonstrate the finger patterns and techniques to achieve a smooth flow in your playing.
Will music be provided in advance of the course?
The tutor will provide the music in advance of the course.
Is there anything I need to bring?
A music stand, pencil, electronic device - i.e. tablet, laptop, computer, or phone (although phone is the least effective simply because of screen size.)