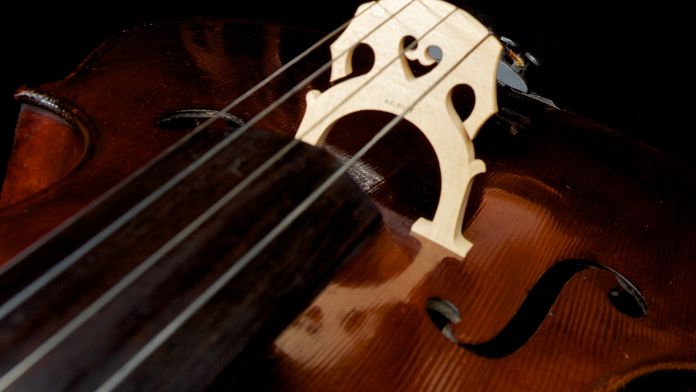 This course explores methods of learning the art of florid ornamentation, as practised by musicians in the 17th and 18th centuries, by studying surviving historical examples and at the same time developing our own inventive skills.

STANDARD: LOWER/UPPER INTERMEDIATE, ADVANCED

Fee: £165 (25% off for under 27s) Code: 20/OL57
What is the course about?
When we look at Baroque art or architecture, we have the luxury of seeing the rich complexity of its elegant ornamental figures as they were originally conceived; a musical score, on the other hand, does not reveal these, because they were for the most part left to the performer – so what we see in the score is often only the bare bones of what historical listeners might have heard. We know from contemporary descriptions, instructions in treatises and surviving examples, that musicians such as Corelli and his followers indulged in elaborate embellishments in performance, especially (though not exclusively) in slow movements. The complexity and virtuosity of many of these historical examples can make an attempt to revive this art today seem daunting; however, with a two-pronged approach, it is surprisingly accessible: in this course, you will learn how to analyse historical examples, 'mining' them for ideas you can apply in other contexts, and you will also learn how to develop your own inventive skills from first principles, using 'naturally occurring' musical patterns, and considering ways to vary or enhance them. Starting with very simple concepts such as scales and appoggiaturas, you will find that it's soon possible to develop a 'vocabulary' of ornamental figures that you can apply in many different situations.
What will we cover?
In this course you will learn about:
Types of Baroque ornamentation: 'essential' and 'florid'
How to expand your repertoire of essential ornaments
When and where to use florid ornamentation
Historical sources for ornamentation: treatises and surviving fully ornamented works
The 'analytical' approach: how to put historical ornamentation sources to work for you
The 'synthetic' approach: how to develop your own inventive skills with the help of common musical patterns and figures
How to effectively combine 'florid' and 'essential' ornaments to create a convincing structure
How to perform ornaments effectively and fluently.
What will we accomplish? By the end of this course you will be able to…
…apply your own ornamental figures to a simple Adagio movement, such as those found in Corelli's opus V sonatas for violin.
What level is the course and do I need any particular skills?
To make the most of this course, you need a reasonable proficiency on any melodic instrument (violin, oboe, flute, recorder, viola, cello – others please enquire, as nothing is ruled out!), such that you could tackle, for example, any of the non-fugal movements of Corelli's opus V sonatas without feeling out of your depth.
Some familiarity with baroque style is an advantage, but not essential; the course is equally suitable for modern or baroque instruments.
How will the course be taught, and will any preparation be required?
Each day will begin with a group session in which the tutor will explain and demonstrate the techniques we are going to use, and answer any questions. Individual tuition and coaching sessions follow, and each day concludes with another group session, in which anyone who wishes can perform what they have been working on, tutor feedback and suggestions will be given, and any questions answered. On the final day, everyone who would like to will be encouraged to perform, with priority given to anyone who has not yet done so.
Will music be provided in advance of the course?
There are no specific set pieces for the course, but recommended repertoire includes slow movements from any Italian or Italianate sonata from the later 17th or early 18th century. Corelli's opus V sonatas for violin are particularly well-suited; the slow movements can for the most part be played on any melodic instrument. The facsimile of the original print, which is clear and legible, is available on IMSLP here: http://conquest.imslp.info/files/imglnks/usimg/f/fb/IMSLP74741-PMLP28348-Corelli_-_12_Sonatas_Op_5.pdf
The best modern edition of these is the Bärenreiter, which includes all known ornamented versions. The tutor can provide copies of a selection from specific movements and versions we will be studying, but if you are keen, this edition is highly recommended: https://www.baerenreiter.com/en/shop/product/details/BA9455/
Other treble instruments such as oboe, flute and recorder can also play Corelli's sonatas if they wish, as can violists or cellists; sonatas by Handel, Vivaldi, or Telemann also contain suitable movements for this kind of work; cellists may also find the sonatas of Domenico Gabrielli particularly fruitful.
It is recommended that participants select one or two slow movements to work on, and prepare these in advance. The tutor can advise on the suitability of repertoire, and with sufficient notice, can also provide transposed versions of specific movements on request.
Is there anything I need to bring?
Your instrument, a computer/tablet/phone with a camera and microphone and a stable internet connection is ideal.