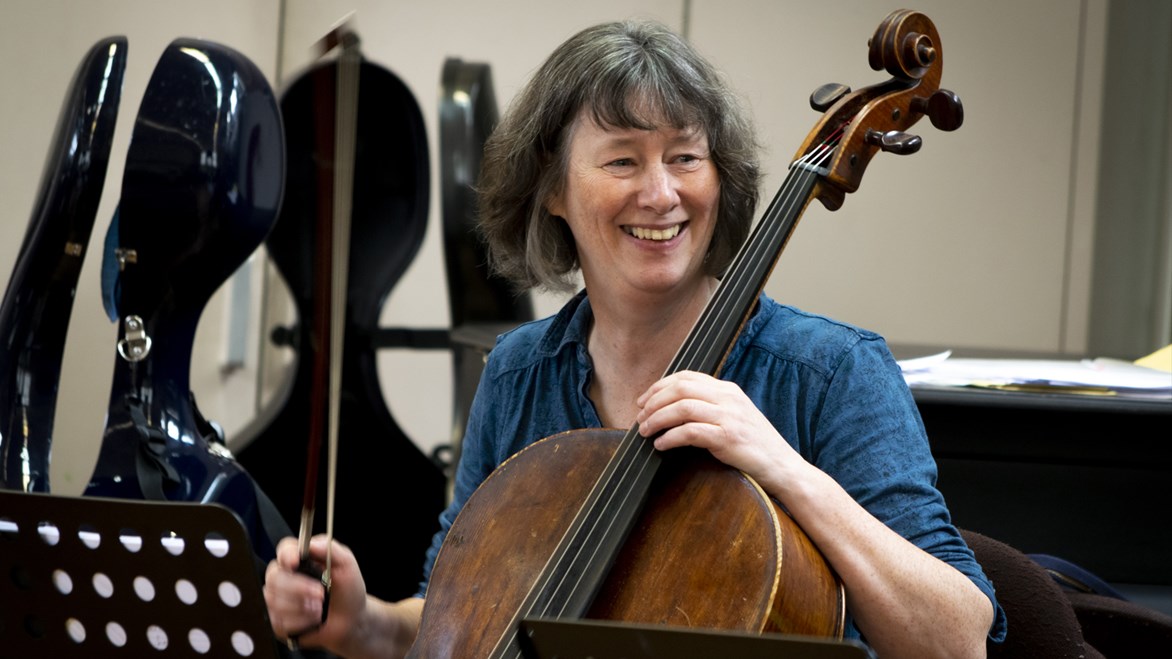 An opportunity to spend three days with your cello and other cellists discussing any techniques and issues relating to playing with the guidance of Jenny Curtis.

STANDARD: ELEMENTARY, LOWER/UPPER INTERMEDIATE, ADVANCED

Fee: £165 (25% off for under 27s) Code: 20/OL26
What is the course about?
The participants will be invited to put forward any queries they have about cello playing and will be given the opportunity to have 30 minute individual lessons on pieces of their choice. There will also be a group session covering warm up techniques each morning and a group session at the end of the day to discuss any cello related issues. This will also be an opportunity to play to one another, but only if you want to.
What will we cover?
Anything cello related you wish to discuss.
What will we accomplish? By the end of this course you will be able to…
The course will be about encouraging cellists to explore different ways of thinking about technique, practising and performing. As a group we will be able to share experiences of our own learning and the aim is offer encouragement and support to all participants.
What level is the course and do I need any particular skills?
Elementary, Lower/Upper Intermediate, Advanced
Any level. Just courage and enthusiasm required.
How will the course be taught, and will any preparation be required?
The outline of the course is given above. Jenny will take all sessions and give individual lessons. Participants are invited to give ideas of technical issues they may wish to cover over the course and to let Jenny know which pieces they wish to have their lessons on 2 weeks prior to the start of the course.
Will music be provided in advance of the course?
Jenny will provide details of technical exercises etc to be covered in the warm up sessions 2 weeks prior to the start of the course.
Is there anything I need to bring?
Your instrument. Access to a computer or laptop with a built-in microphone/speaker and camera.
What previous participants said about this course…
"Very friendly, always helping you to play better in a constructive way, lots of fun!"

"Jenny is 24 carat, full of helpful advice and makes anything seem possible."

"Brilliant! Jenny Curtis is a quite outstanding teacher. The music was very well chosen and enjoyable to play with the right amount of difficulty to keep us all on our toes. I loved every minute of the course."