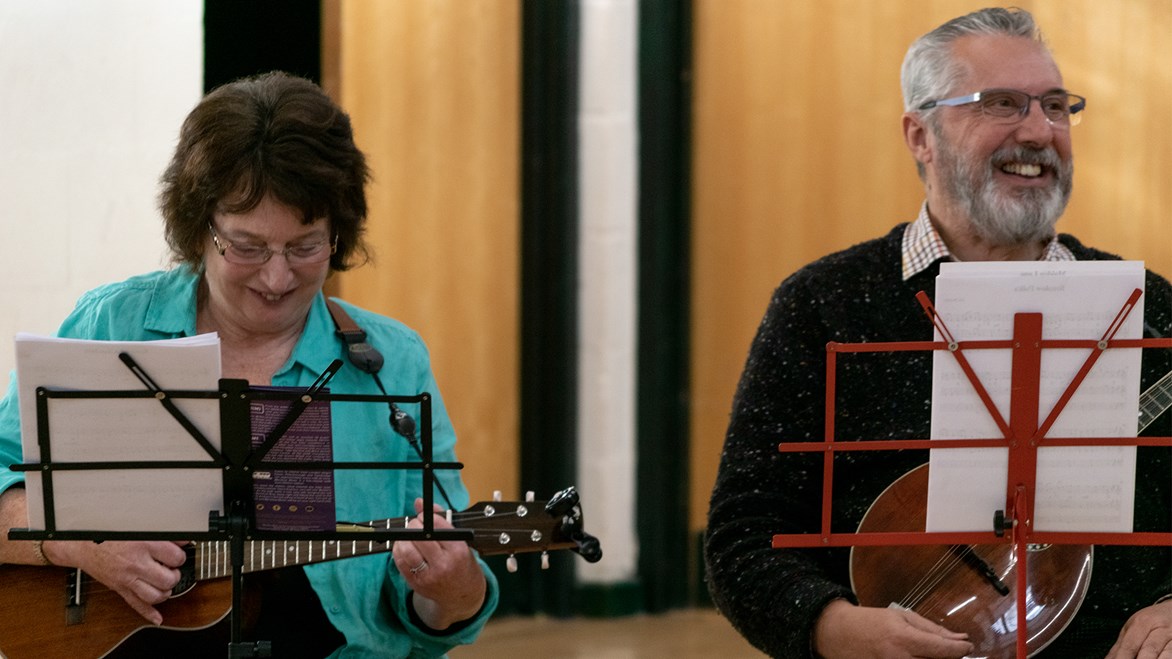 "An absolute delight from beginning to end. A course in which to learn a lot, improve ability and have some fun in a relaxed and informal setting."

STANDARD: LOWER/UPPER INTERMEDIATE, ADVANCED

Resident: £295 Non-Resident: £215 Code: 20/20J
What is the course about?
Back by popular demand, Matt Norman returns with this relaxed, fun weekend focusing on the mandolin and mandolin family - mandolas, mandocello, bouzouki etc. The weekend will include masterclasses on technique and the opportunity to play in ensembles. There will also be interesting information on the history of the mandolin and a performance given by your tutor. Matt is a fine mandolinist in folk and classical styles as well as being an experienced teacher, workshop leader and conductor. He has a relaxed teaching style that puts people at their ease whilst getting the best from each player. This course will suit anyone who can already play the mandolin, other mandolin family instruments are welcome but please mention when booking so suitable music can be provided. It will be necessary to read music and the music will be sent out in advance.
What will we cover?
Both basic and more advanced mandolin technique. Also ensemble playing skills.
What will we accomplish? By the end of this course you will be able to…
Better understanding of how to play the instrument and will have rehearsed various ensemble pieces.
What level is the course and do I need any particular skills?
Lower/Upper Intermediate, Advanced
How will the course be taught, and will any preparation be required?
The teaching will be in one group. Music will be sent in advance.
Will music be provided in advance of the course?
Yes, it will be available on this website.
What previous participants said about this course…
"The tutor was good at adapting his lesson plans to different abilities in the group. I learned new techniques and revised some known ones. The music was enjoyable and fun. The talk we were given was informative and made a nice change to playing solidly."

"The music fitted the lesson at each point as an illustration of the technique demonstrated. The tutor was very patient and personable. The atmosphere was relaxed whilst serious. I would definitely come again or attend any other course that Matt Norman might be giving."

"An absolute delight from beginning to end. A course in which to learn a lot, improve ability and have some fun in a relaxed and informal setting."

"Matt Norman is inspirational and nurturing and I would attempt to attend any course involving him."

"You will be supported if you are new to mandolin and you can support others if you are experienced. You will learn something worth learning about music, playing together and mandolin."
Booking for Members opens at 9am on Tuesday 7 January 2020. Non-Nember and Online booking opens at 9am on Monday 3 February 2020. For details on how to become a Member to take advantage of early booking see here.