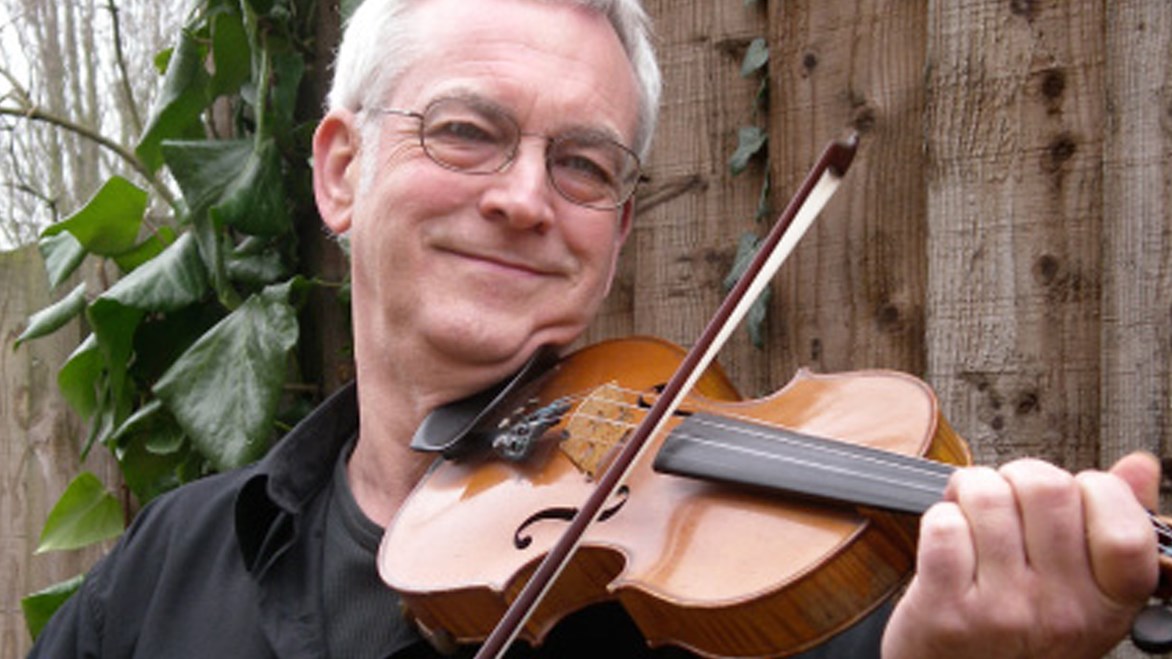 Scottish and Irish fiddle traditions have developed over three centuries or more, with tune repertoire and regional styles kept alive, and added to, by generations of players up to the present day. Learn a selection of beautiful and memorable tunes - by heart!

STANDARD: LOWER/UPPER INTERMEDIATE, ADVANCED

Resident: £295 Non-Resident: £215 Code: 20/20C
What is the course about?
Pete Cooper welcomes newcomers and old hands alike to the rich world of traditional fiddle music. The course offers a practical introduction to playing jigs, reels, polkas, airs, strathspeys, etc. with a proper sense of style and idiom. Many subtleties of the music elude notation, but become apparent in the immersive process of learning by ear. We focus on how it feels to play each phrase. We'll study bowing techniques that articulate the core rhythms, as well as left-hand slides, cuts, rolls and grace-notes etc., all as part and parcel of the tune. There may also be the opportunity to join with the Clarsach course on the Saturday evening for an impromptu ceilidh.
What will we cover?
Half a dozen or so great fiddle tunes in various forms (jig, strathspey etc.) from Scotland and Ireland, ranging from the simple to the more complex. We will explore scales, dance rhythms, bowing patterns and left-hand ornamentation. And we'll try and find out how fiddle players remember so many tunes.
What will we accomplish? By the end of this course you will be able to…
You will be able to play half a dozen traditional fiddle tunes by heart.
What level is the course and do I need any particular skills?
No prior knowledge of folk styles essential, though always welcome. A confident knowledge of your instrument and the ability to listen to notes and, with help, find them.
Lower/Upper Intermediate, Advanced
How will the course be taught, and will any preparation be required?
No specific preparation required by participants. Tunes are learned by the whole group together, with space for individual and/or small-group practice. Gentle, yoga-based warm-ups encourage the free, subtle movement and strength needed for tuneful, rhythmic playing.
Will music be provided in advance of the course?
No. Feel free to record tunes on your phone or other device. Notation will be available at the end of the course.
Is there anything I need to bring?
Comfortable clothes, an open mind. Recording device, e.g. mobile phone (optional).
What previous participants said about this course…
"Pete Cooper is a very good tutor. The sessions were fairly demanding, but not stressful. This is my 3rd fiddle course, and I have gained a lot of confidence from all of them."

"Challenging but very rewarding."

"Group support and encouragement and having to play without music. Helpful finger exercises."
Booking for Members opens at 9am on Tuesday 7 January 2020. Non-Nember and Online booking opens at 9am on Monday 3 February 2020. For details on how to become a Member to take advantage of early booking see here.