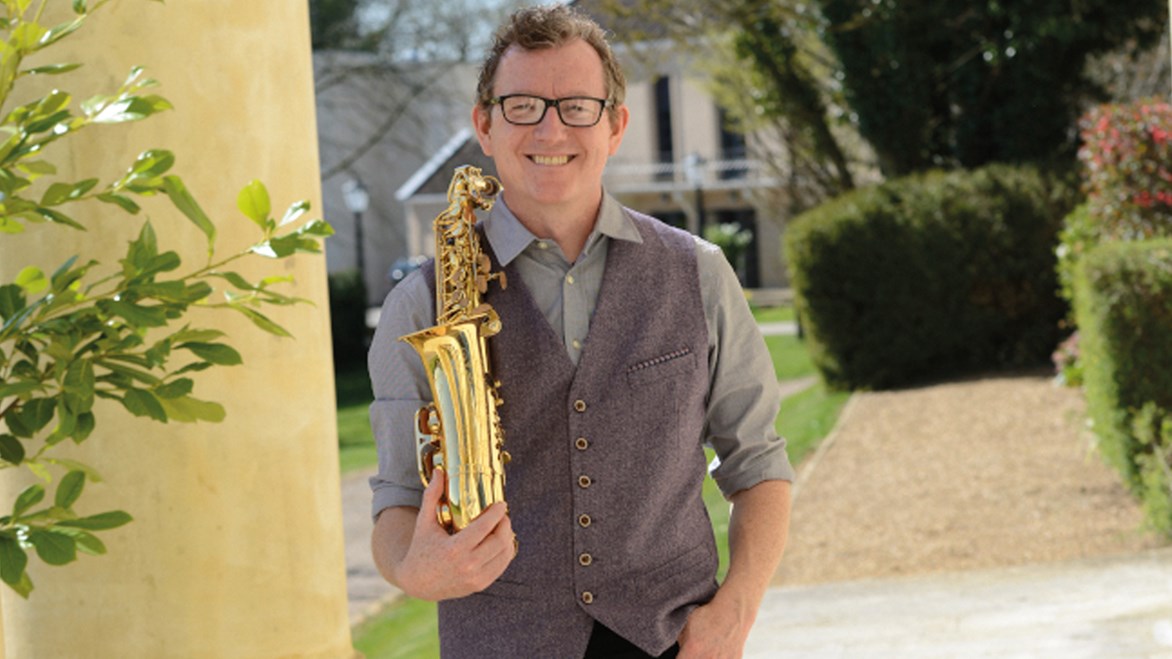 Come and play your saxophone in small and large groups with music provided and expert help and encouragement.

STANDARD: ELEMENTARY, LOWER INTERMEDIATE

Resident: £420 Non-Resident: £320 Code: 20/348
What is the course about?
This is course aimed at saxophonists (Grades 1-4) who don't yet feel ready to join our more advanced courses. Gerard will do lots of sight reading on the course. He will give tips on both playing the saxophone and how to become a more confident reader. Music will be provided to suit everyone and there will be both small and large groups. The key to the course is encouragement and confidence with reading.
Tutor website: www.saxsaxsax.com
What will we cover?
The course is aimed at improving sight reading and chamber music skills. Gerard has a large library of saxophone music and tips to improve playing are added in throughout the course. The main key to the course is variety so in one session you could be playing Van Morrison's 'Moondance' in an octet and in the next some Bach in a quartet. Styles of music covered include folk, jazz, classical and pop.
What will we accomplish? By the end of this course you will be able to…
The course is aimed at improving sight reading and chamber music skills.
What level is the course and do I need any particular skills?
Elementary, Lower Intermediate
How will the course be taught, and will any preparation be required?
You will play in everything from a quartet to large ensemble. No preparation is required.
Will music be provided in advance of the course?
No, it will be provided by the tutor on the course.
Is there anything I need to bring?
The atmosphere is always relaxed and friendly. Participants are encouraged to bring more than one type of saxophone.
What previous participants said about this course…
"Gerry is an inspiring, enthusiastic and helpful tutor. The course focussed on improving sight reading and playing in small groups - just what I needed."

"Well worth attending. Very informal."

"A very enjoyable few days."

"Very friendly and confidence building whatever your level, it covers all the basics and inspires you to move forward."

"A necessary addition to learning to play the saxophone, provided by a tutor who is a master of the saxophone who provides excellent tuition, in an uncritical and supportive way but also expects you to put the effort in to do your best. Hard work but rewarding."

"This course is for those who are not experienced in playing saxophone with others and want to advance their technique and enthusiasm for playing the saxophone by playing a wide variety of music as ensembles or in small break out session groups."
Booking for Members opens at 9am on Tuesday 7 January 2020. Non-Nember and Online booking opens at 9am on Monday 3 February 2020. For details on how to become a Member to take advantage of early booking see here.