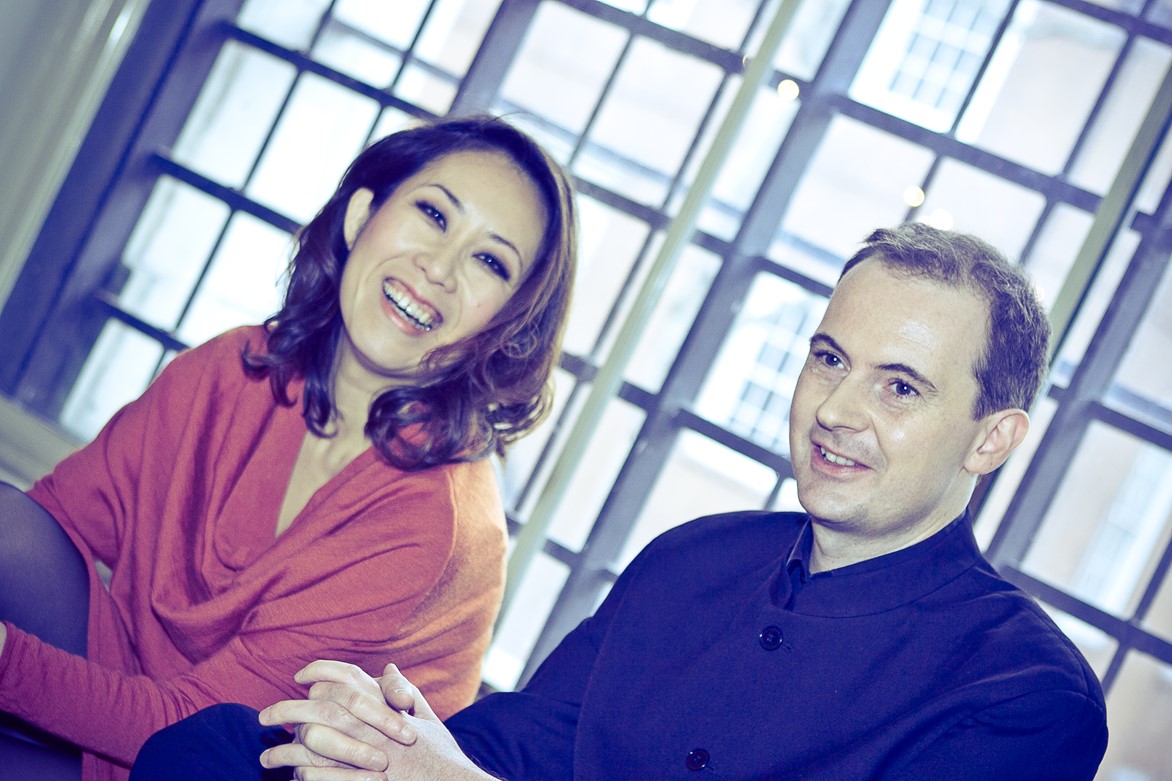 This course will explore the wealth of repertoire for piano duet and two pianos, revealing some of its hidden treasures along the way. Joseph and Waka are an internationally acclaimed duo, Piano 4 Hands, and highly experienced teachers. Suitable for individual applicants or pre-formed duos.

STANDARD: LEARNER, IMPROVER, CONFIDENT, SKILFUL

Resident: £349 Non-Resident: £256 (25% off for under 27s) Code: 22/238

Booking for Members opens at 11am on Monday 10 January 2022.

Non-Member and online booking opens at 11am on Monday 7 February 2022.

For details on how to become a Member to take advantage of early booking, see here.
What is the course about?
This course will explore the wealth of repertoire for piano duet and two pianos, revealing some of its hidden treasures along the way.
Joseph Tong and Waka Hasegawa are one of the UK's leading piano duos and have forged a highly successful performing career over the past two decades. Known for their innovative programming and tireless advocacy of this richly rewarding yet often neglected corner of the repertoire, Joe and Waka are both highly experienced teachers.
They will cover an exciting range of repertoire from familiar favourites (e.g. Mozart, Schubert, Dvořák Slavonic Dances, Debussy Petite suite, Gershwin 'Rhapsody in Blue', Fauré Dolly Suite) to lesser-known works, providing detailed tuition and on-the-spot demonstrations along the way.
Helpful advice will be given on the various challenges facing two pianists sharing one keyboard, such as sitting posture and how best to avoid those collisions of hands and wrists! Pedalling is a true art, be it on one piano or two, so this vital skill will be covered in some depth as well as other essential aspects such as ensemble precision, voicing of parts and achieving a good overall balance of tone. Joe and Waka will draw upon their experience to negotiate you through the pitfalls and challenges, fine-tuning your rehearsal techniques and enhancing your understanding and appreciation of the works being performed. They will focus on details of musical interpretation across a range of composers and styles. The emphasis will be on the enjoyment of shared music-making as a piano duo, in a mutually supportive and inspiring environment.
The course fee includes entry to the tutor concert on the first evening of the course.
Tutor websites: www.josephtong.co.uk www.piano4hands.com www.wakahasegawa.com
What will we cover?
A broad range of repertoire for piano duet and two pianos, including well-known and also lesser-known works by Mozart, Beethoven, Schubert, Schumann, Mendelssohn, Brahms, Dvorak, Debussy, Fauré, Gershwin, Ravel, York Bowen and new commissions e.g. 'Dialogue and Toccata' by Edwin Roxburgh.
What will we accomplish? By the end of this course you will be able to…
Expand your repertoire, gain in confidence as a piano duo and experience the enjoyment and camaraderie of this uniquely rewarding yet often neglected medium. Through the detailed coaching sessions we will focus on aspects such as rehearsal techniques and strategies, the all-important element of pedalling, tips for mastering 4-handed co-ordination and ensemble, how to achieve a good balance of sound, questions of style, interpretation and much more besides.
What level is the course and do I need any particular skills?
The course caters for all levels of ability and experience. That said, a keen interest in piano duo/duet playing along with the curiosity and enthusiasm to explore a range of repertoire is recommended in order to gain the most from this course.
Some previous experience of piano duets, chamber music and/or accompaniment would be helpful, but is by no means essential. A genuine love of playing the piano and an interest in developing your duo/duet skills is all that we ask!
How will the course be taught, and will any preparation be required?
Mainly group work, as well as some individual lessons in piano duet and/or two piano formations.
Pre-formed duos and individual pianists are equally welcome, as players can be paired up into duos when they arrive. Joe and Waka will give demonstrations during the sessions and will also be happy to play primo/secondo part with course participants.
Preparation is not essential although practising individual parts beforehand, or in the case of pre-existing duos meeting up prior to the course for a rehearsal is always beneficial and encouraged.
Joe and Waka will give detailed and constructive feedback throughout the course, and there will also be opportunities during the sessions to give and receive peer feedback.
Will music be provided in advance of the course?
No, participants are requested to bring their own music. Joe and Waka will be happy to recommend suitable repertoire, answer any questions and advise about available editions. Helpful resources: IMSLP has a wide range of parts and scores. Benslow Music members may be able to hire the music from our library.
Is there anything I need to bring?
Just yourselves, your music…and any useful items e.g. pencil, eraser, metronome, iPad.
What previous participants said about this course…
"Waka was extremely helpful with guidance and advice and Jo very sensitive to our needs - a delightful pair of extremely experienced and helpful tutors. We were fortunate to have such a lot of personal attention."

"A course to help and support piano duos in developing confidence and technique and including a chance to explore the repertoire"

"Supportive and fun. Tutors were very positive and patient."

"It was amazing - really interesting to hear about duet playing from professionals."

"A totally brilliant three days. I learnt loads while having fun."