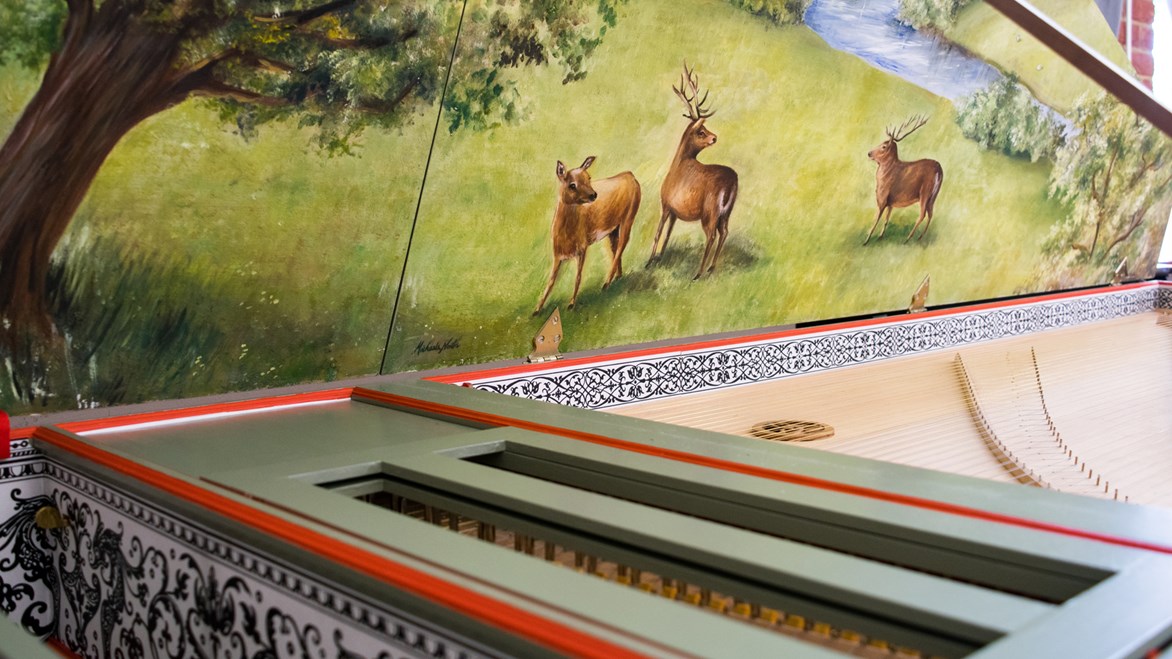 Dr Penelope Cave introduces the harpsichord, its repertoire, and technique. The course is designed for those interested in discovering and/or developing a harpsichord touch and an understanding of keyboard style in the baroque.

STANDARD: LOWER/UPPER INTERMEDIATE, ADVANCED

Resident: £295 Non-Resident: £215 Code: 20/260
What is the course about?
Dr Penelope Cave brings her wide experience of teaching and performing both piano and harpsichord to lead this course, offering pianists the opportunity to try out the harpsichord for, perhaps, the first time, and learn how it can improve articulatory piano technique. In addition to learning about the instrument, its touch, and its repertoire, students will benefit in leaving with a much wider understanding of historical style. It is also a useful opportunity to improve a baroque exam piece. Please bring along a prelude and a dance movement by Purcell, and any 2-part invention by Bach, as well as some music of your own choice from the period 1550-1750, the titles of which you can email ahead (or come with three photocopies) for your fellow students to share. Participants will have the opportunity to play our Goble harpsichord and there will also be a piano nearby for comparison.
What will we cover?
Style and interpretation of early music, ornamentation, articulation and pedalling without a pedal.
What will we accomplish? By the end of this course you will…
Have improved your performance and critical listening-skills, with informed opinion on stylish interpretation.
What level is the course and do I need any particular skills?
Some ability to read music and to play the required keyboard repertoire, but no previous experience of the harpsichord is needed.
Intermediate, Advanced
How will the course be taught, and will any preparation be required?
Group work with tutor feedback, and some peer collaboration.
Preparation is required.
Will music be provided in advance of the course?
Participants are requested to bring their own music from the list
Is there anything I need to bring?
No, participants are requested to bring their own music from the list. Helpful resources: IMSLP has a wide range of parts and scores. Benslow Music members may be able to hire the music from our library
What previous participants said about this course…
"Excellence course. Plenty of individual attention."

"Very inspiring and enthusiastic tutor, and overall a very friendly educational atmosphere."

"An introduction to harpsichord playing for pianists, run by a real expert."