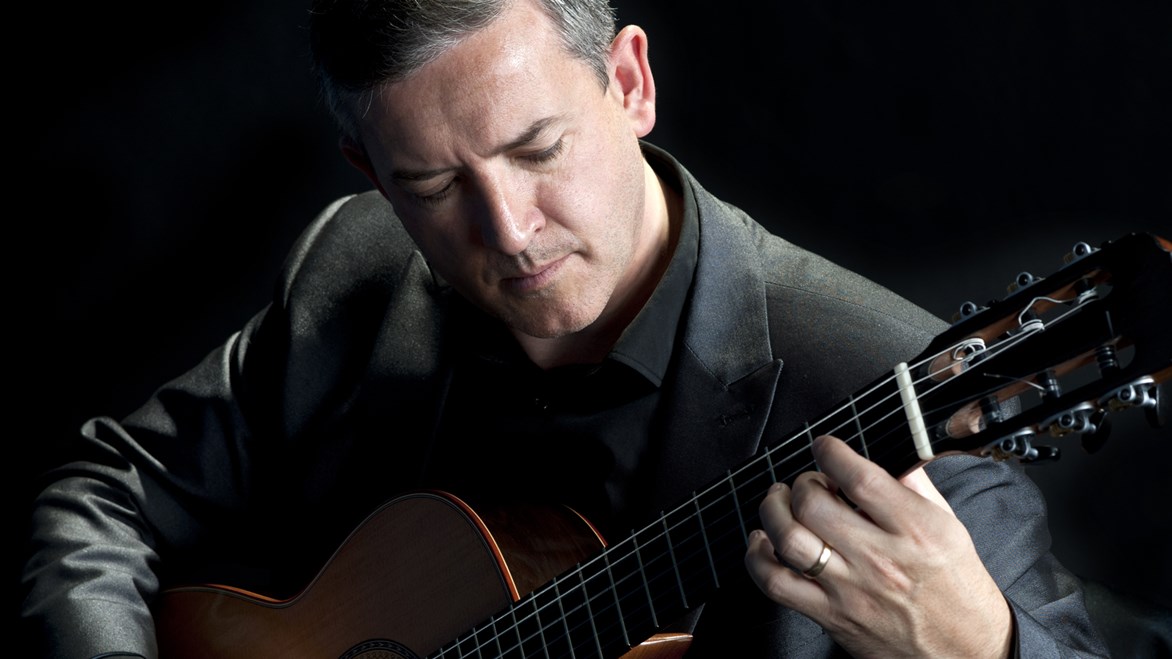 This course offers an opportunity to meet in a friendly and supportive atmosphere to play solo and ensemble guitar music under the guidance of an expert, experienced and encouraging tutor.

STANDARD: IMPROVER, CONFIDENT, SKILFUL

Resident: £339 Non-Resident: £246 (25% off for under 27s) Code: 23/239

Booking for Members opens at 11am on Monday 12 December 2022.

Non-Member and online booking opens at 11am on Monday 9 January 2023.

For details on how to become a Member to take advantage of early booking, see here.
What is the course about?
A classical guitar weekend for intermediate to advanced players (Grade 5/6 level upwards). The course will feature a mixture of solo performance classes and ensemble playing together with group sessions focussing on technical exercises and warming up. Ensemble music will be sent prior to the course and students are also encouraged to bring solo items to perform.
Gary Ryan is one of the world's leading exponents of the guitar and has been a guitar professor at the Royal College of Music in London since 1996. He is also well known for his innovative guitar compositions and has a wealth of experience as a solo performer and teacher. In 2016 he was invited by John Williams to form 6 Hands, a collaborative guitar trio with the jazz guitarist John Etheridge, which has since performed extensively across the UK. In May 2013 he was awarded a prestigious Fellowship of the Royal College of Music, London in recognition of his outstanding achievements in the international musical world.
Tutor website: www.garyryan.co.uk
What will we cover?
Solo and ensemble performance covering a variety of different musical styles.
What will we accomplish? By the end of this course you will be able to…
Practise and prepare more effectively, apply techniques for learning new repertoire and playing in public with greater confidence, work through a range of warm up and technical exercises.
What level is the course and do I need any particular skills?
Intermediate (Grade 5/6 level) to advanced with sight reading ability preferable.
How will the course be taught, and will any preparation be required?
A mixture of solo and group work via performance classes and ensemble / technique sessions.
Will music be provided in advance of the course?
A main large ensemble item will be sent in advance. Participants are also encouraged to bring several short solo items ready to perform.
Is there anything I need to bring?
Guitar, footstool (or an equivalent guitar support), music stand, pencil, manuscript paper.
What previous participants said about this course…
"Gary is a great tutor, relaxed and very engaging with a wonderful skill in explaining by analogy! Musically he provided really useful insight, in particular to performance aspects of solo guitar and how to maximise the musical interpretation given the limitations of the guitar's tonal range."

"Gary is a fantastic musician and teacher. He treats everybody with respect and encourages you to improve your playing and musicianship. In my experience it is rare that top musicians can be excellent teachers at the same time!"

"A really welcome, engrossing 3 days."

"Second-to-none!"