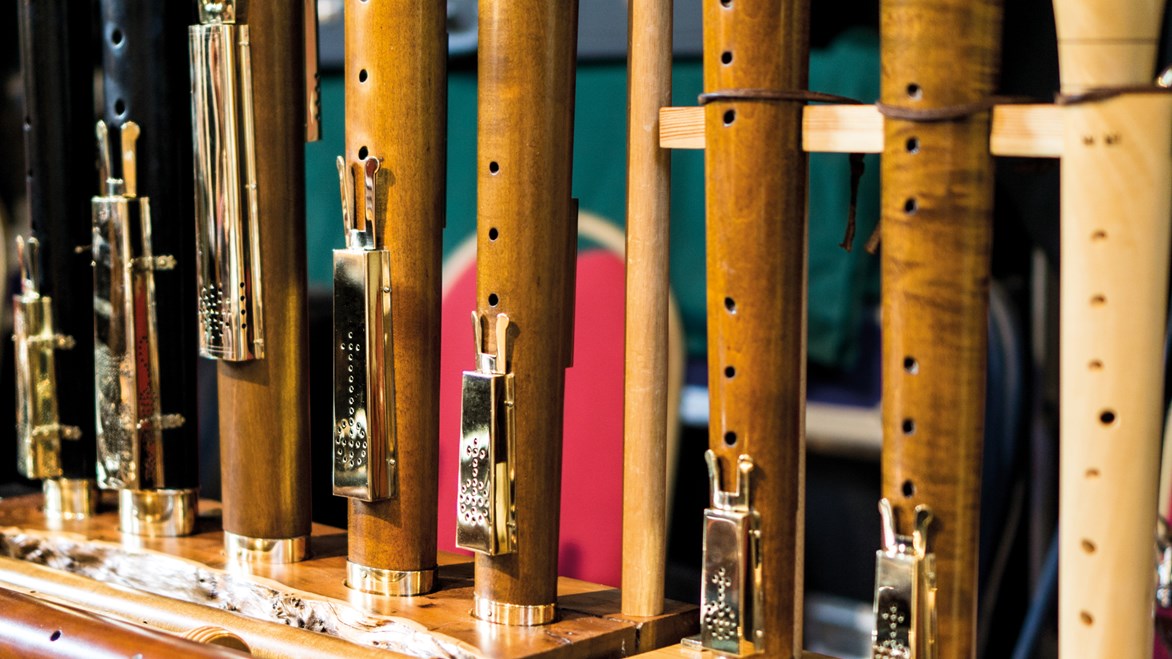 "The choice of music was great. The tutors very friendly and creating a good atmosphere amongst the two groups (instruments/singers)."

STANDARD: UPPER INTERMEDIATE, ADVANCED

Resident: £420 Non-Resident: £320 Code: 20/329
What is the course about?
Celebrating the Psalmen Davids in 2020 misses their quadricentennial by a year and yet, with the quality of this music having been put to the test in our 2019 course, we scarcely need an excuse to delve further into this astonishing and varied collection. Which of the 26 psalms in "8 and more parts" we choose for the course will depend on the uptake but, with a strong group of singers and instrumentalists (cornetts, sackbuts, shawms, recorders and stringed instruments), we hope at least to consider some of those in 12 parts. Additionally we shall take a look at smaller works by the same composer, e.g. Kleine Geistliche Konzerte for participants keen to perform something more soloistic, tie in something from Andrea and Giovanni Gabrieli for the sake of variety and, time permitting, try some facsimile reading of a Psalm or two. Four weeks would be better than four days but we shall do everything we can in the short time available!
Tutor website: www.jeremywest.co.uk
What level is the course and do I need any particular skills?
Upper Intermediate, Advanced
What previous participants said about this course…
"The choice of music was great. The tutors very friendly and creating a good atmosphere amongst the two groups (instruments/singers)."

"I was thrown into the music with confidence and was encouraged to give my very best."