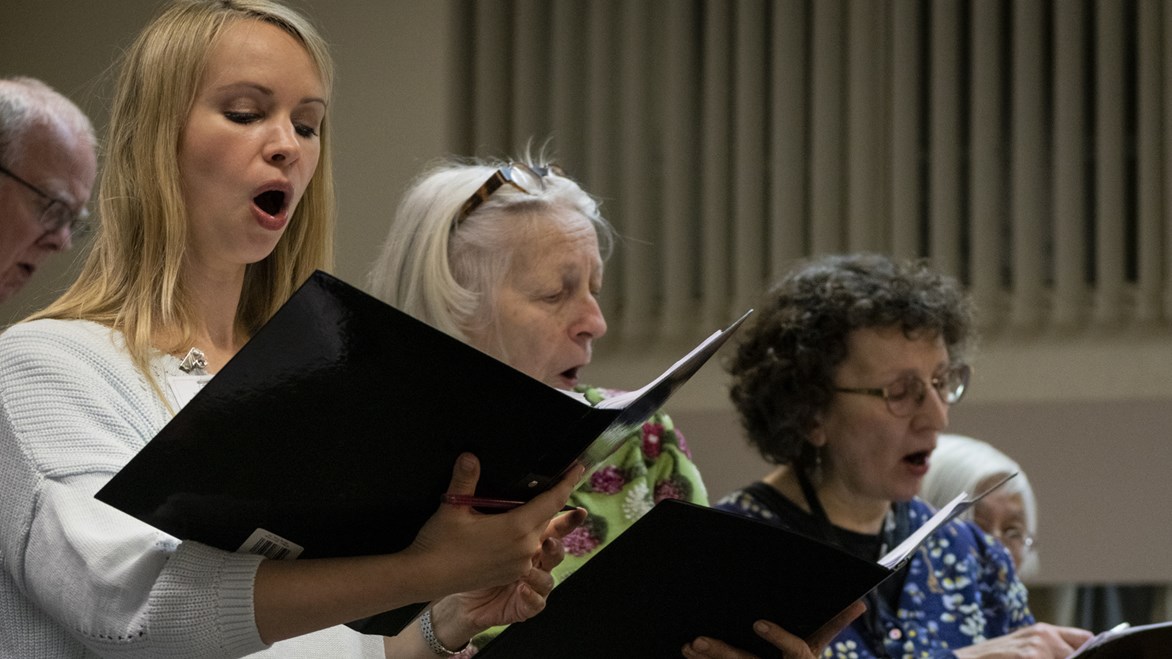 Katharine Bramley returns to Benslow Music with this popular course based around the aural test requirements for Grades 5-8. An intensive but fun weekend, suitable for those preparing for exams as well as those who simply want to improve their aural skills.

Resident: £339 Non-Resident: £246 (25% off for under 27s) Code: 23/214

Booking for Members opens at 11am on Thursday 1 September 2022.

Non-Member and online booking opens at 11am on Thursday 29 September 2022.

For details on how to become a Member to take advantage of early booking, see here.
What is the course about?
For many people the aural test element of their graded music exam gives rise to cold terror. Let Katharine Bramley dispel your fears with this popular course, which covers all the aural requirements for the major exam boards, tailored to students' specific needs/grades, as well as improving general listening skills. Katharine promises the course will be fun too! Participants should bring pencils, eraser and manuscript paper.
What will we cover?
Melodic repetition; sight-singing; recognising chords and cadences; recognising modulations; spotting differences between what is played and what is written down; describing the features of a piece of music (including time, articulation, tempo, tonality, character, style and period, structure and texture).
What will we accomplish? By the end of this course you will be able to…
Approach the aural element of your next practical exam with confidence and clear strategies in place to tackle the various tests. You will also have gained valuable listening skills and understanding which will help you progress with your music making.
What level is the course and do I need any particular skills?
ALL
No specific skills or experience is required
How will the course be taught, and will any preparation be required?
The course is taught in a classroom format, with the emphasis on 'doing' rather than simply listening. A typical session might start with an explanation from the tutor with examples, with students then encouraged to try further examples for themselves either in groups or individually as they wish, with immediate tutor feedback and guidance. Course members will be given a specially-designed workbook, and will use this throughout the weekend. No formal preparation is required.
Will music be provided in advance of the course?
N/A
Is there anything I need to bring?
Participants should bring pencils, eraser and manuscript paper.
What previous participants said about this course…
"A great way to get an in depth experience in aural skills. You come away with various strategies that you will be able to use."

"Ideal for anyone undertaking ABRSM/Trinity practical exams wishing to understand the format of the aural tests and develop skills for passing the test."

"The tutor took a lot of trouble to find out what each of us wanted from the course and what we found difficult, and gave clear explanations and catered for the differing standards, needs, and syllabuses well."

"Excellent thorough teaching and useful focus on what is required for examination."