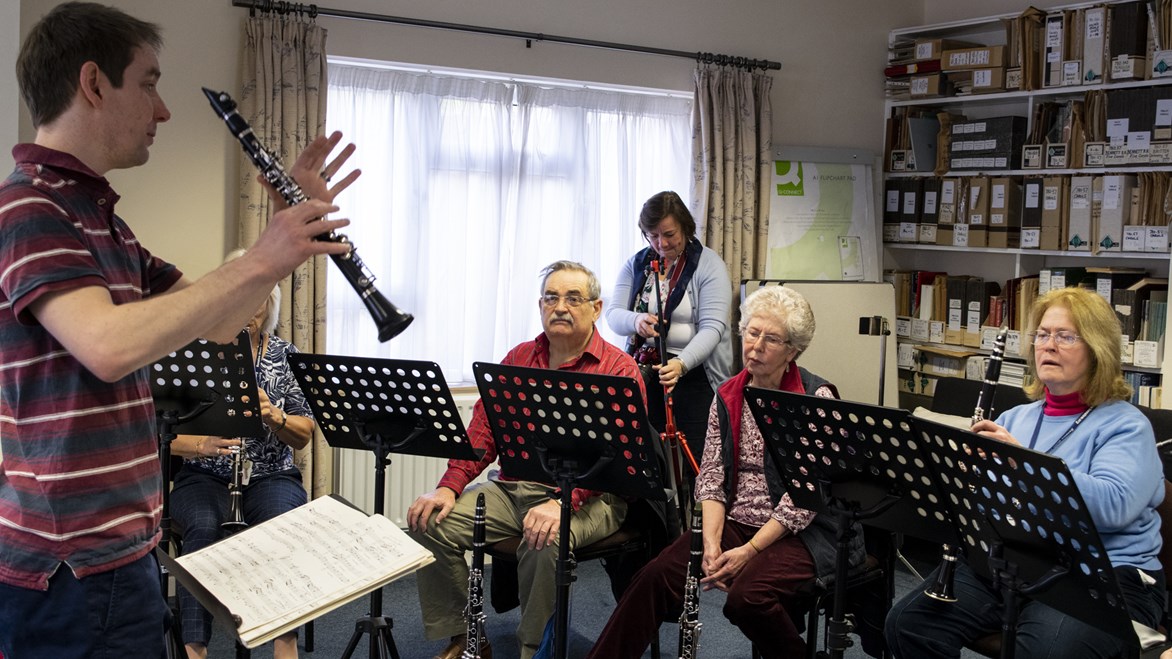 Outstanding understanding of our various abilities and the music which would be enjoyed by everyone. Lots of positive teaching points. Anthony makes time for everyone.

STANDARD: LOWER/UPPER INTERMEDIATE, ADVANCED

Resident: £420 Non-Resident: £320 Code: 20/315
What is the course about?
Anthony Bailey returns for his popular Clarinet Ensemble course. Anthony will be working through a wide-range of repertoire, both original and arranged, and offers the chance to play in an ensemble with like-minded players. Please let us know which clarinets you are bringing to the course. Everything from contrabass to E flat very welcome!
What will we cover?
Playing under a conductor, and discussions on clarinet related topics.
What will we accomplish? By the end of this course you will be able to…
Play in a clarinet choir, perform a run-through of several of the works for clarinet choir.
What level is the course and do I need any particular skills?
Lower/Upper Intermediate, Advanced
How will the course be taught, and will any preparation be required?
Group work and some individual attention of specific problems.
Will music be provided in advance of the course?
No, it will be provided by the tutor on the course.
Is there anything I need to bring?
All the clarinets you would like to play, basses and altos etc.
What previous participants said about this course…
"Anthony's leadership of the course is outstanding. He worked very hard with us to get a fine result and his patient advice on improving our technique and performance was first class. The music he brought was just right, some suitably stretching, and all most enjoyable to play. One of the most rewarding courses I've ever done!"

"Outstanding understanding of our various abilities and the music which would be enjoyed by everyone. Lots of positive teaching points. Anthony makes time for everyone."

"Benslow Music at its very best: don't hesitate to sign up!"