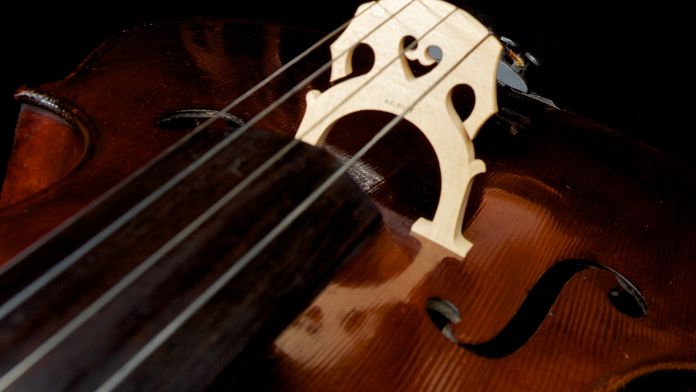 An excellent introduction to playing as a violin/cello duo.

STANDARD: LOWER/UPPER INTERMEDIATE, ADVANCED

Resident: £295 Non-Resident: £215 Code: 20/222
What is the course about?
The repertoire for violin and cello duo includes numerous 20th century masterpieces by Ravel, Kodaly, Honneger and Martinu, as well as lots of gems from earlier periods by Beethoven (arranged from the duos for clarinet and bassoon), Breval, Robert Lindley, Giordani, Dancla and Gliere. This course, back by popular demand, is your chance to explore this seldom heard yet wonderful music. This course is for pre-formed duos and we will also have a separate session for violins and cellos to explore the Bach suites and look at relevant aspects of technique. Steve and James, of the Bingham Quartet, will also present a short informal concert featuring some of this delightful and varied repertoire. For those who apply as individual applicants, we will do our best to match you up with a suitable partner if space allows.
Tutor website: www.stevebingham.co.uk
What will we cover?
Sight-reading, ensemble playing, rhythmic accuracy, musical interpretation, and more!
What will we accomplish? By the end of this course you will be able to…
You will explore a varied range of popular and unknown repertoire and improve your sight-reading skills.
What level is the course and do I need any particular skills?
Lower/Upper Intermediate, Advanced
How will the course be taught, and will any preparation be required?
Pre-preparation of any chosen works, or works agreed in advance with the tutors. The course will be taught in duos with tutor feedback engagement. There will also be separate sessions for violins and cellos to explore the Bach suites and look at relevant aspects of technique.
Will music be provided in advance of the course?
Yes, it will be available on this website… / no, participants are requested to bring their own music. Helpful resources: IMSLP has a wide range of parts and scores. Benslow Music members may be able to hire the music from our library… / no, it will be provided by the tutor on the course.
Is there anything I need to bring?
Just you and your instrument!
What previous participants said about this course…
"An opportunity to experience top level, high quality tuition in a friendly environment."

"Well-judged assistance from both tutors with musical, technical and confidence issues, both for our ensemble and as individuals. Lots to take away."

"Excellent introduction to playing as a violin/cello duo."

"If you've been as part of a string quartet, it's fascinating to experience how the usual roles are condensed and interwoven when there's just violin and cello."