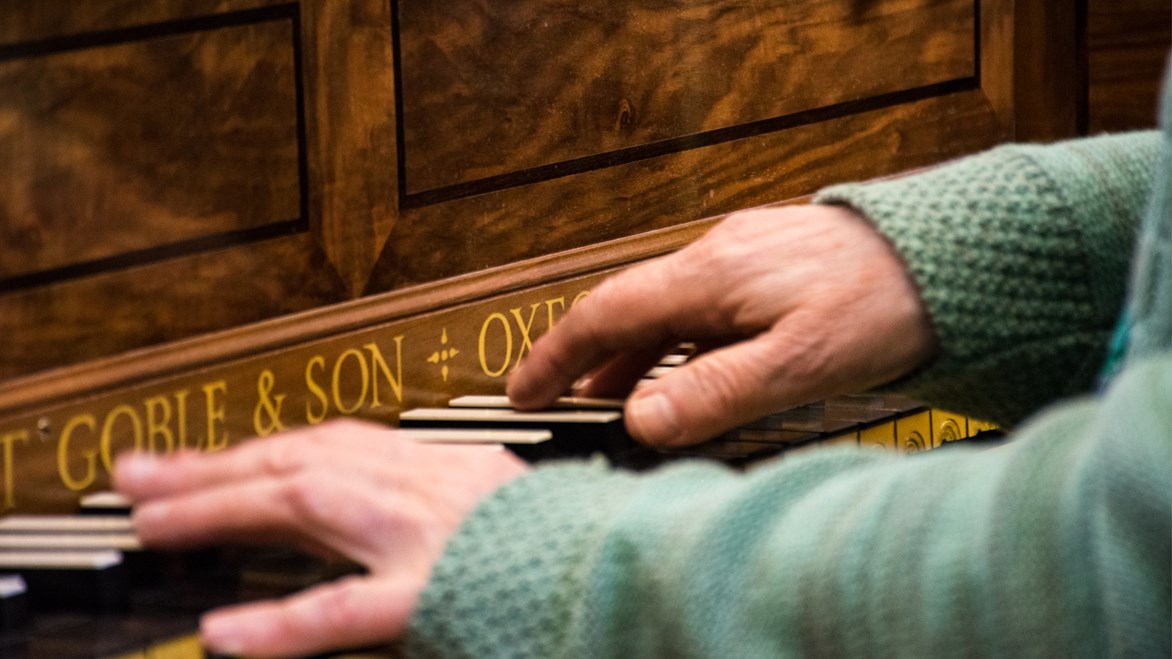 Inspirational and encouraging instruction in baroque style from expert tutors. For pre-formed chamber groups on period instruments. We will do our best to match up individual applicants to form groups if space allows.

STANDARD: CONFIDENT, SKILFUL

Resident: £520 Non-Resident: £395 (25% off for under 27s) Code: 24/306

Booking for Members opens at 11am on Tuesday 29 August 2023.

Non-Member and online booking opens at 11am on Monday 18 September 2023.

For details on how to become a Member to take advantage of early booking, see here.
What is the course about?
Violinist Theresa Caudle and her team of outstanding tutors once again lead this popular course for pre-formed baroque chamber groups. The course is suitable for wind, string and keyboard players on period instruments at A=415 but we also welcome string players on modern instruments with gut strings and baroque bows. Please let us know if your group is able to bring a keyboard instrument with you, but if not we will provide you with one.
Tutor website: www.canzona.org.uk
What will we cover?
17th and 18th century chamber music for wind, strings and continuo. The course finishes with an informal concert when all who wish to do so may perform something they have worked on during the course.
What will we accomplish? By the end of this course you will be able to…
Play more communicatively and expressively thanks to your growing assimilation of baroque performance practice.
What level is the course and do I need any particular skills?
Confident, Skilful
How will the course be taught, and will any preparation be required?
In order to benefit to the full from the tutoring, it can be useful, but is not obligatory, to have worked together in your group on at least some of the music. The tutors will rotate around the different groups in order to contribute a fair-share of all their different perspectives. On average, depending on numbers, half of every session will be coached. In the tutti ensemble session, all the tutors will take part, most of them playing, unless any are needed to coach groups that do not wish to join in. Harpsichordists who do not bring their own instruments have the opportunity to play on several different instruments provided by Benslow and the tutors.
Will music be provided in advance of the course?
Participants are expected to provide their own choice of music, although the tutors will also bring a selection of suitable material.
Is there anything I need to bring?
Your instrument(s) and music – you would be welcome to bring your own harpsichord on the course if you prefer.
What previous participants said about this course…
"Uniformly excellent. The tutors are not only superb musicians in their own right, but they are also excellent tutors, but in entirely different ways, so we get a variety of outlooks and perspectives on our music making."

The Best Moment was… "Learning to perform stylistically in a small group and bringing what we had learnt to the final concert. Overcoming nerves is vital in performance and it was good to have the opportunity to perform to peers. I enjoyed listening to all of the groups and learnt a lot about the repertoire."