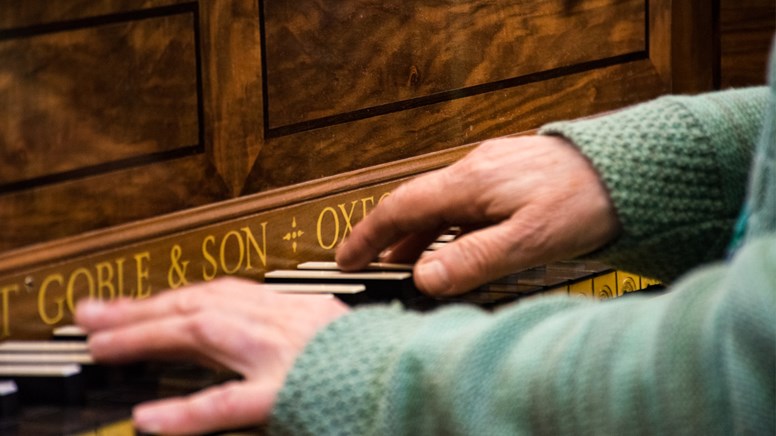 A course for pianists who would like to learn about the harpsichord and its technique. The perfect introduction to the instrument for keyboard players who would like to take part in Benslow's baroque ensemble courses later in the year.

STANDARD: CONFIDENT, SKILFUL

Resident: £339 Non-Resident: £246 (25% off for under 27s) Code: 23/202

Booking for Members opens at 11am on Thursday 1 September 2022.

Non-Member and online booking opens at 11am on Thursday 29 September 2022.

For details on how to become a Member to take advantage of early booking, see here.
What is the course about?
Dr Penelope Cave brings her wide experience of teaching and performing both piano and harpsichord to lead this course, offering pianists the opportunity to try out the harpsichord for, perhaps, the first time. In addition to learning about the instrument and its technique, students will benefit in leaving with a much wider understanding of historic style. It is also a useful opportunity to improve a baroque exam piece. Participants will have the opportunity to play our Goble harpsichord and there will also be a piano nearby for comparison.
Tutor website: https://www.impulse-music.co.uk/penelopecave/
What will we cover?
A variety of keyboard techniques
Historical keyboard-playing style
What level is the course and do I need any particular skills?
Standard: Upper Intermediate, Advanced
Will any preparation be required?
Please bring along a prelude and a dance movement by Purcell and any 2-part invention by Bach, as well as some of your own choice from the period 1550-1750.
Is there anything I need to bring?
Clothing? Equipment?
What previous participants said about this course…
'Dr Cave's knowledge, experience, and attention to detail are all superb and I think we all took away a considerable amount.' (Frills and Furbelows, June 2022)