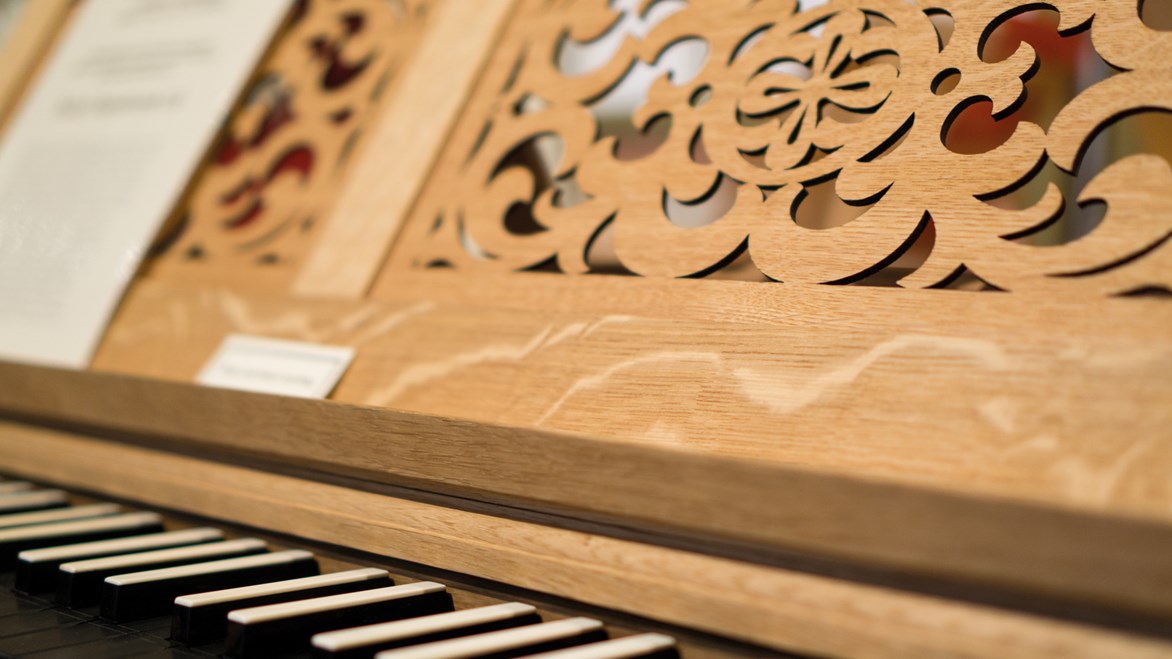 Come and try out the fortepiano for, perhaps, the first time, and focus on repertoire from 1770-1805, particularly CPE Bach, Haydn, Mozart, and Beethoven.

STANDARD: IMPROVER, CONFIDENT, SKILFUL

Resident: £320 Non-Resident: £232 (25% off for under 27s) Code: 22/R25

Booking for Members opens at 11am on Monday 23 August 2021.

Non-Member and online booking opens at 11am on Monday 20 September 2021.

For details on how to become a Member to take advantage of early booking, see here.
What is the course about?
On this course we invite pianists to come and try out the fortepiano for, perhaps, the first time, and focus on repertoire from 1770-1805, particularly CPE Bach, Haydn, Mozart, and Beethoven. In addition to learning about the instrument, its touch, and its repertoire, students will benefit in leaving with a much wider understanding of historical style. Participants will have the opportunity to play a fortepiano replica of Anton Walter (c 1795) and there will also be a piano nearby for comparison.
Tutor website: www.tidhar.net/dan
What will we cover?
Viennese Fortepiano action and playing technique in comparison to other keyboard instruments including the harpsichord, square piano, clavichord, and the modern piano.
The period repertoire in its historical and musical contexts. Historically informed interpretation on the Fortepiano itself as well as lessons to be learnt when playing this repertoire on the modern piano.
What will we accomplish? By the end of this course you will be able to…
Play the Fortepiano and exploit its expressive means.
Obtain better understanding of the repertoire which was originally composed for the Fortepiano, and apply it when playing the modern piano.
What level is the course and do I need any particular skills?
Improver, Confident, Skilful
Please note that the tutors will accommodate extra time to be spent with students with little or no experience with historical keyboard instruments.
How will the course be taught, and will any preparation be required?
The course will combine tuition in the form of a masterclasses with lectures, demonstrations, and discussions. Tutor feedback will be provided all along, as well as the possibility to give and receive peer feedback. Please prepare the music that you would like to play, from the core repertoire specified above and/or music by other relevant composers (such as Wilhelm Friedemann Bach, Johann Christian Bach). We would also be happy to accommodate music for 4 hands by Mozart, Haydn, and Beethoven, to be played either by two students or by student and tutor.
Will music be provided in advance of the course?
Participants are requested to bring their own music, though a substantial collection of most relevant repertoire will be available on site. Having your own copies will preserve your own markings, and will also help following the music while listening to others. Helpful resources: IMSLP has a wide range of parts and scores. Benslow Music members may be able to hire the music from our library.