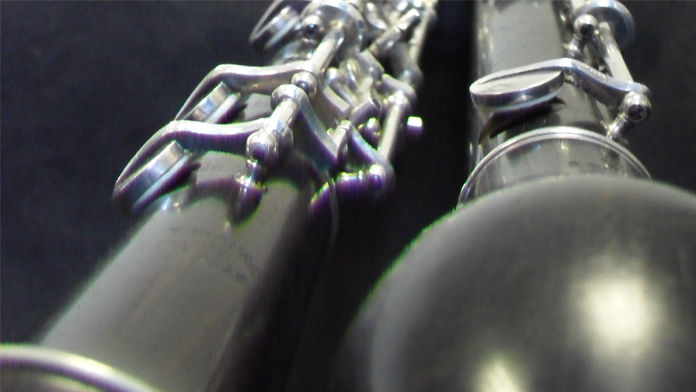 This popular and friendly course provides the opportunity to play repertoire both simpler and more challenging, while developing greater awareness of how to be an effective musician. Early booking is highly recommended.

STANDARD: LOWER/UPPER INTERMEDIATE

Resident: £295 Non-Resident: £215 Code: 20/20T
What is the course about?
This course will explore a range of wind repertoire, which will include arrangements, suited to the level of the participants and is designed for individual applicants of a confident Grade 4 and above. Each of the coaches specialise in a different instrument, so between them they cover all bases. The course culminates in an informal play-through on the final afternoon and participants should be willing to mix and match with their fellow musicians during the course.
What will we cover?
How to listen effectively, how to tune and balance a chord, how to play with more line and rhythmic precision, how to lift the music from the page.
What will we accomplish? By the end of this course you will be able to…
Play with greater confidence as a result of having more awareness of how to blend, tune, and interpret as an effective chamber musician.
What level is the course and do I need any particular skills?
Lower/Upper Intermediate
No particular skills are necessary other than the willingness to give things a go!
How will the course be taught, and will any preparation be required?
Attendees will be assigned to ensembles and coached in those settings where personnel will largely rotate during the course of the weekend. There will be an opportunity to play (not obligatory) in a very relaxed open-platform setting on the Sunday afternoon, which will seek to celebrate the joy of music as well as the musical achievements of the course participants. Instrumental specialists for each instrument will be coaching over the course of the weekend. No preparation is required.
Will music be provided in advance of the course?
Participants may bring their own music. Music otherwise is provided at the course. Helpful resources: IMSLP has a wide range of parts and scores. Benslow Music members may be able to hire the music from our library.
Is there anything I need to bring?
Cor Anglais and Piccolo can usually be accommodated alongside oboe and flute but not instead of. For clarinettists, an A Clarinet is always very welcome but not essential. Oboists may like to bring a tuner with them.
What previous participants said about this course…
"Very good...right balance of how it could be better, but also praise too. Excellent knowledge, Enthusiastic and approachable Very well organised music selected for groups. Groups well balanced."

"The tutors were very sympathetic and non-judgemental."

"This course is superbly run by Liz Drew. She works so hard to bring a good range of repertoire, introducing interesting new works as well as the old favourites, and ensures that everyone has a balance of different groups to play in. She and the other instrument specialists who come to help are very encouraging and knowledgeable."
Booking for Members opens at 9am on Tuesday 7 January 2020. Non-Nember and Online booking opens at 9am on Monday 3 February 2020. For details on how to become a Member to take advantage of early booking see here.