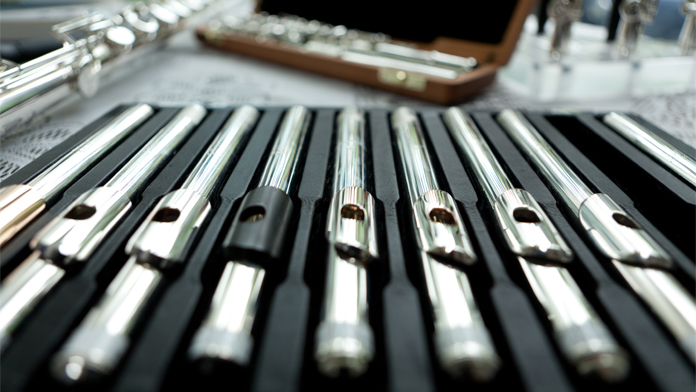 A well-balanced course between technique, flute choir and chamber groups.

STANDARD: LEARNER, IMPORVER, CONFIDENT, SKILFUL

Resident: £572 Non-Resident: £435 (25% off for under 27s) Code: 24/333

Booking for Members opens at 11am on Monday 20 November 2023

Non-Member and online booking opens at 11am on Monday 11 December 2023

For details on how to become a Member to take advantage of early booking see here

What is the course about?
Elisabeth Parry specializes in helping adult flute players get the most out of their instrument, developing technique and musicianship in a warm and supportive environment. Elisabeth welcomes players of all levels – even if you are at an early stage in your flute-playing journey, she will make sure that you are supported in ensemble and performance activities so everyone participates in a meaningful way. You will come away with new confidence, new skills, and a fresh approach to your music making. The course will include daily group warmup sessions, no-pressure masterclasses, where you will get lots of hints and tips to improve your technique and interpretation, chamber music and flute choir sessions, and the opportunity to work on a piece with a pianist and perform in an informal concert. Relaxed flute chat sessions will cover topics such as developing a practice routine, repertoire ideas, and ways of dealing with performance anxiety.
Tutor website: www.flutesinspired.co.uk
What level is the course and do I need any particular skills?
Standard: Learner, Improver, Confident, Skilful
What previous participants said about this course…
"Well balanced between technique, flute choir and chamber groups."

"I loved the experience of playing with others."

"The tutor's general style is positive and encouraging."