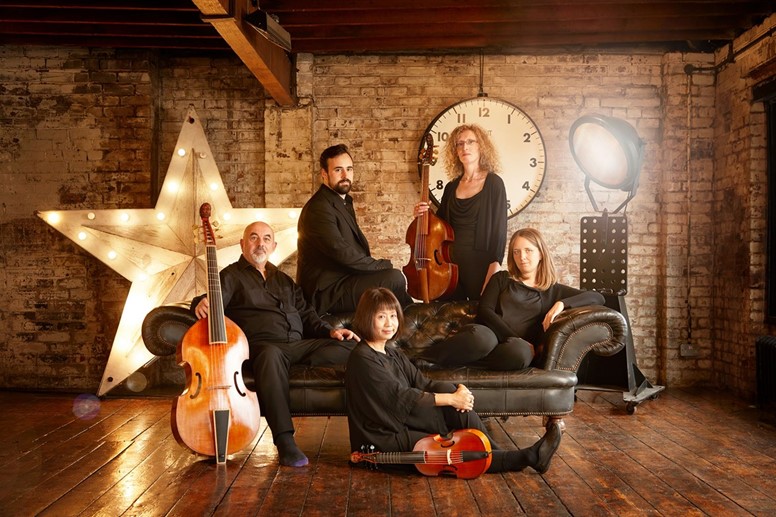 This course offers viol players the chance to explore the consort repertoire and improve their technique along the way.

STANDARD: IMPROVER, CONFIDENT, SKILFUL

Resident: £402 Non-Resident: £292 (25% off for under 27s) Code: 24/226

Booking for Members opens at 11am on Monday 20 November 2023

Non-Member and online booking opens at 11am on Monday 11 December 2023

For details on how to become a Member to take advantage of early booking, see here
What is the course about?
This course is for viol players who would like to experience the pleasure and satisfaction from playing consort repertoire. We welcome fully formed consorts and individual players, we will have a range of music (all of it fantastic), and we will endeavour to place players into consorts of appropriate levels.
Tutor website: www.fretwork.co.uk
What will we cover?
Consort repertoire including Jenkins 5 and 6 part consorts, Lawes consorts, Ferrabosco consorts and Byrd consorts.
What will we accomplish? By the end of this course you will be able to…
Have a greater understanding of the skills needed for collaborative chamber music making. Have an improved technique so that you are able to project shape and musicality into your consort playing.
What level is the course and do I need any particular skills?
Improver, Confident, Skilful. This course is suitable for proficient players who are confident sight readers (particularly rhythms and counting!). Experience of playing chamber music will be useful. We also welcome string players who are fairly new to the viol as they will be able to transfer some skills across.
How will the course be taught, and will any preparation be required?
We will allocate players into consorts. We will play alongside the consorts to give insights into approaching the music and tips about phrasing and tone production. We will alternate tutors with different groups and may allocate some time for specific technical troubleshooting session if desired. No preparation is needed, although pre-formed consorts who have prepared pieces are welcome.
Will music be provided in advance of the course?
We will provide a wide variety of consort music, although people are also welcome to bring their own. If you bring any music it is helpful to have bar numbers in it and a score.
Is there anything I need to bring?
Please bring any spare strings if you have them. If you play a treble or tenor viol please bring it along as well as a bass, you may be in demand.
What previous participants said about this course…
"A more wonderfully energising and exciting experience than I could ever have imagined."

"It was so inspirational and such a privilege to be able to play alongside our tutors! It gave me completely new insights and perspective."

"All of our tutors were so helpful, kind, encouraging and patient - it was a real delight!"