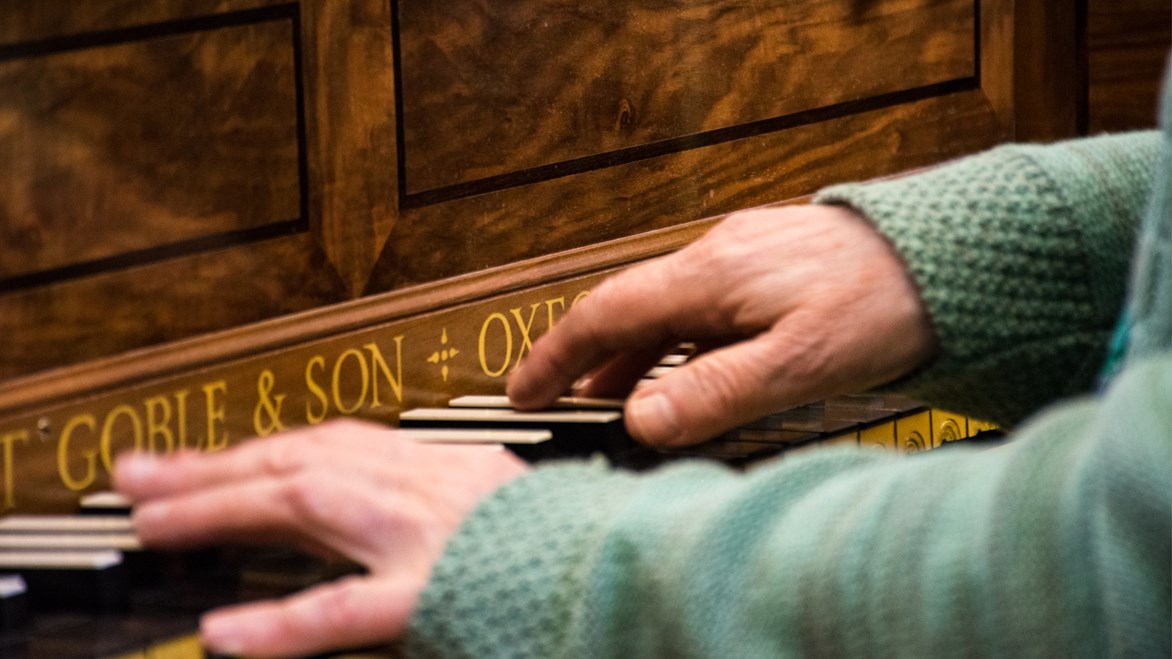 An opportunity for vocalists, string and continuo players to study the joys of Bach arias with renowned exponents of this repertoire.

STANDARD: CONFIDENT, SKILFUL

Resident: £520 Non-Resident: £395 (25% off for under 27s) Code: 24/301

Booking for Members opens at 11am on Tuesday 29 August 2023.

Non-Member and online booking opens at 11am on Monday 18 September 2023.

For details on how to become a Member to take advantage of early booking, see here.
What is the course about?
A chance for solo singers to study arias by Bach with renowned and celebrated exponents of this repertoire. We are seeking enthusiastic vocal soloists (SATB), baroque string players (violin, viola [violin/viola doubling], cello, and violone), and competent harpsichordists. A part-time flautist may be required to play in the coffee and peasant cantatas once the soloists voice types are known.
What will we cover?
As well as technical and musical stylistic guidance, the course tutors will explore the various layers of meaning in Bach's music and how these are represented in the music. Musical motifs are used in Bach's compositions to express an idea in many ways, as in rhetoric, and we will discover how to vary the delivery of the ideas with conviction. Preparing accompanied and secco recitative. Dionysius will demonstrate and coach singers in gesture generally and in a secular cantata by Bach (Coffee and/or Peasant).
What will we accomplish? By the end of this course you will be able to…
A deeper understanding of baroque style as well as how to express the ideas in Bach's music convincingly. The orchestra will learn how their contribution both supports the solo voice and sets the scene for the ideas expressed.
What level is the course and do I need any particular skills?
Singers: You should be either an advanced student or a young professional. Singers will be referred to the tutors before being accepted on the course and the selection of soloists will be by recorded/video audition.
If you would like to apply please send a video recording of a Bach/or baroque aria by no later than Monday 27 November 2023.
Orchestra: If technically accomplished, no previous experience of baroque style is required. String players should be of intermediate standard and above, and there may be opportunities for violin soloists. Continuo players must be able to play from figured bass and will be referred to the tutors before being accepted.
A small number of partial bursaries are available to young professionals to support their attendance on the course.
Baroque instruments (violin and viola) will be available to hire for the course.
How will the course be taught, and will any preparation be required?
A list of arias with strings will be supplied in advance, from which the soloists will choose works they would like to present. As well as well-known arias from Bach's Passions, B minor Mass and Christmas Oratorio, the repertoire will include arias from other sacred and secular cantatas. Observers are welcome. All singers should be prepared to attend the whole course with a choice of several arias, and duet and trio options. The course may divide into two groups with individual coaching if the choice of repertoire permits.
Will music be provided in advance of the course?
All material will be accessible on IMSLP for study. Orchestral material will be supplied.
Is there anything I need to bring?
Your baroque instruments (A=415). Harpsichord(s) will be provided.