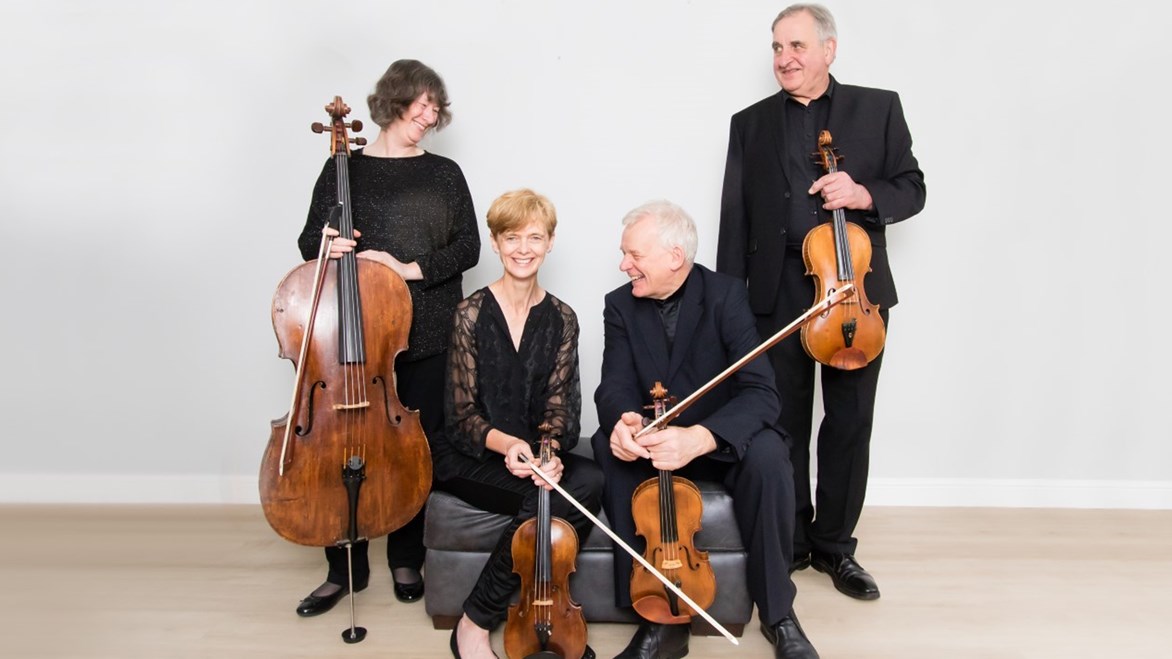 This new course is an opportunity for string players of approximately grade 6 to 8 standard to play chamber music in a variety of mixed groups, one to a part.

STANDARD: CONFIDENT, SKILFUL

Resident: £509 Non-Resident: £388 (25% off for under 27s) Code: 23/348

Bookings now open.
What is the course about?
This course is about playing a wide variety of string chamber music including trios, quartets and sextets. The tutors will arrange the groups for each session; players may find themselves playing in different combinations and with different repertoire for each session. Violinists will be encouraged to tackle both 1st and 2nd violin parts.
Tutor website: Tedesca.co.uk
What will we cover?
Ensemble skills
Confidence in playing chamber music
Technical advice will be offered when appropriate
What will we accomplish? By the end of this course you will be able to…
You will have gained confidence playing in a group, covered a wide range of repertoire and hopefully made some friends along the way.
What level is the course and do I need any particular skills?
Players need to be an approximate grade 6 to 8 level, fairly confident and willing to do some sight-reading.
How will the course be taught, and will any preparation be required?
Tutors will arrange groups for each session and each group will be coached for half of each session. Occasionally the tutor will play with the ensemble.
Participants will be advised of some repertoire 4 weeks before the course and are encouraged to do some preparation.
Will music be provided in advance of the course?
No, participants are requested to bring their own music. Helpful resources: IMSLP has a wide range of parts and scores. Music will also be available from the Benslow library.
Is there anything I need to bring?
Courage, flexibility and a spirit of adventure!
What previous participants have said about other courses with the Tedesca Quartet...
"Amazing experience, the Tedesca are brilliant, so encouraging."

"The coaching is always outstanding from the Fab Four. Always. By the last day I am playing beyond anything I might have expected or previously experienced."

"Don't panic! There can be no kinder tutors than the Tedesca Quartet - they are very patient and guide participants through their sessions with good humour."