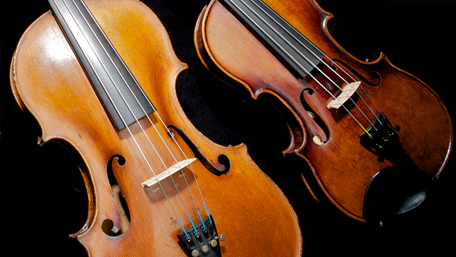 An exploration of how we approach playing and specifically practice to ensure best outcomes. It' a fascinating and rewarding journey with the essence of love and respect for music at the centre.

STANDARD: IMPROVER, CONFIDENT, SKILFUL

Resident: £339 Non-Resident: £246 (25% off for under 27s) Code: 23/234

Bookings now open.
What is the course about?
Experiment with a more thoughtful and analytical approach to practising – by becoming more objective as you play, you can more quickly apply sound and appropriate practice techniques. The result? Saves you time and ensures faster progress. You'll learn useful practice tips, from the importance of giving your brain time to process, and becoming more in tune with your physical self, to more concrete skills such as metronome practice, and hand positioning. We'll have whole group sessions, as well as taking time to rehearse as individuals or group ensembles. Hopefully we can finish with an old-fashioned 'show and tell', within a warm and welcoming environment.
What will we cover?
Open to individuals, with both solo and ensemble playing to enjoy, we'll be looking at both individual and group practice skills. A range of repertoire will be covered, although mainly classical music is encouraged.
What will we accomplish? By the end of this course you will have ...
Every student will finish the course being more aware of how they play, feel, sound, and relate to others when playing. Gaining more of an analytical approach, and applying specific practice methods will improve performance … and hopefully encourage enthusiasm to explore more of these ideas.
What level is the course and do I need any particular skills?
Open to string players only of approximate level grades 4/5 and up, with diploma level plus musicians also most welcome. Please note that if you haven't played for some time, and are thinking of picking your instrument up again, this might be an ideal opportunity for you.
How will the course be taught, and will any preparation be required?
Please bring two pieces to play that you're comfortable with as an individual, however, there is no need to have reached performance-level.
Once booked on the course, we will try to sort you into chamber groups. We'll also work towards a whole-group performance of some of Holst St Paul's Suite
There will be a mixture of whole group, smaller group and individual sessions (if appropriate)
Prepare to listen, respond, give and receive feedback (only if you feel happy), and maybe do a bit of stretching if we need to!
The course will follow the standard Benslow rehearsal and break pattern, with Sunday's last session starting at 2pm after lunch.
Will music be provided in advance of the course?
Please bring your own music for your individual performances. Nearer the time we'll send links for the Holst, and also specific chamber music repertoire.
Is there anything I need to bring?
Just your music, instruments and open minds.