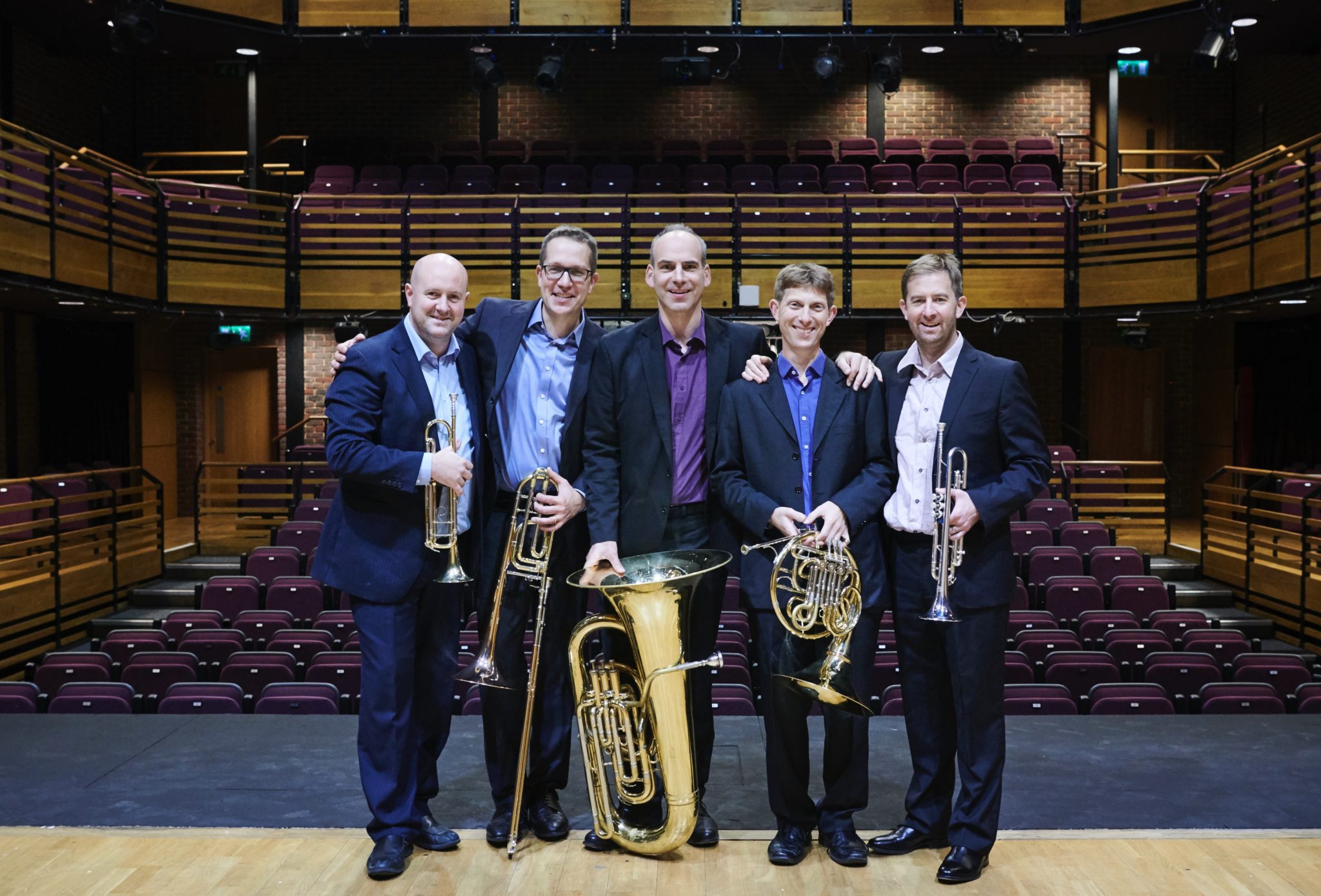 Come and play chamber music with Onyx Brass, one of the UK's leading chamber ensembles, recently described by BBC Radio 3's Record Review programme as a 'wonderful, virtuosic brass quintet'. If you are interested in brass chamber music and would like to be coached by musicians who have been doing it professionally for 30 years then this is for you.

Resident: £320 Non-Resident £232 (25% off for under 27s) Code: 22/228
What is the course about?
Onyx Brass have been committed wholeheartedly to spreading the joy of brass-playing, and music-making more generally, for nearly thirty years. The group is as at home coaching Conservatoire students in the UK and abroad as they are demonstrating the mechanics of brass playing to primary school children. There is both fun and musical satisfaction around every corner.
This course at Benslow Music aims to help brass players of all ages to play in a chamber ensemble with more confidence. Chamber music involves so many things in addition to being able to play one's own instrument to a decent standard. This course aims to equip musicians with the tools to be able to go on and play in groups to their hearts content with, hopefully, new insights and skills to bring to the table. Members of Onyx also play in larger ensembles and are happy to talk a little about the demands of being a professional brass musician and ways that we can ensure that both our mental and physical health are never impacted by the weird demands that we all endure.
Tutor website: https://onyxbrass.co.uk/
What will we cover?
Ensemble and chamber music repertoire; new repertoire ideas and historical styles; playing with freedom and expression; building confidence in performance.
What will we accomplish? By the end of this course you will be able to…
Choose new repertoire that suits your interests; perform with increased confidence; play with others, listening with awareness.
What level is the course and do I need any particular skills?
Grade 5 and above. This course will benefit brass players of all levels but is particularly helpful for more advanced performers.
How will the course be taught, and will any preparation be required?
Sessions involving full ensemble and chamber music groups.
Will music be provided in advance of the course?
No, it will be provided by the tutor on the course.
Is there anything I need to bring?
Instrument, mutes if you have them.
Reviews of Onyx Brass…

"The Onyx Brass players were really good teachers and nice to play with." Theo, Year 5

"Fantastic classical brass quintet, their virtuosity is absolutely staggering… They are brilliant!" Sarah Walker, Sunday Morning, BBC Radio 3

"Playing just brilliantly here… these consummate musicians… play faultlessly." Suzy Klein, Essential Classics BBC Radio 3, on Festmusik: A Legacy