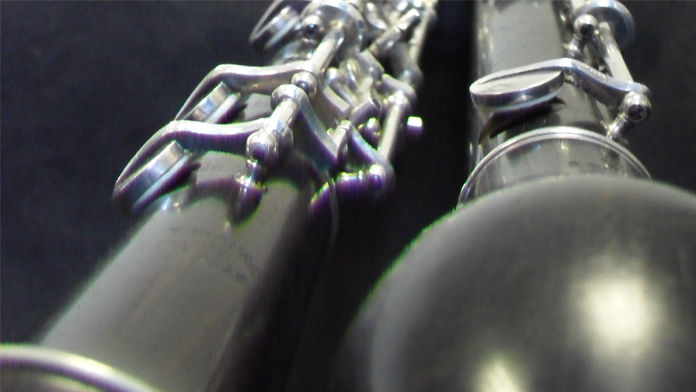 Enjoy participating in a small mixed woodwind group with music tailored to players of Grade 1-3 standard. A light-hearted introduction to the particular skills required to take part efficiently in a group context.

STANDARD: LEARNER, IMPROVER

Resident: £320 Non-Resident: £232 (25% off for under 27s) Code: 21/282

Booking for Members opens at 9am on Monday 12 April 2021.

Non-Member and online booking opens at 9am on Monday 10 May 2021.

For details on how to become a Member to take advantage of early booking, see here.
What is the course about?
An opportunity for relative beginners on flute, oboe, clarinet or bassoon to enjoy playing together in a small, mixed group. Music will include arrangements of classical and traditional pieces, carefully tailored to the experience and ability level of the individual participants. Award-winning tutors Tricia and Trona specialise in working with adult learners/returners and are known for taking a light-hearted approach that boosts players' confidence and stimulates achievement. The course is aimed primarily at players from approximately Grade 1 to Grade 3 standard.
Tutor website: www.blowandblast.co.uk
What will we cover?
Developing confidence in playing as part of a mixed ensemble.
Following the conductor's beat: understanding how this relates to the time signature.
Topics particularly relevant to an ensemble setting: tuning up/intonation; counting bars' rest; the role of repeats, signs, rehearsal marks, etc.
Terminology commonly used in group rehearsals.
What will we accomplish? By the end of this course you will be able to…
Understand the terms and techniques commonly used by a conductor.
Find your way around music involving multiple bars' rest, first and second time bars, etc.
Play a variety of straightforward parts effectively in a group context.
Approach the sight-reading of simple ensemble parts with increased confidence.
What level is the course and do I need any particular skills?
This course is intended primarily for those of about Grade 1 – Grade 3 standard, who are seeking an easy-level introduction to playing with others. You should be relatively secure reading basic rhythm patterns and note pitches.
How will the course be taught, and will any preparation be required?
Participants learn as they play, through a variety of exercises and easy pieces designed to introduce and reinforce relevant concepts. Materials are specifically selected/prepared to assist players to develop the skills necessary to participate comfortably in a small ensemble, band or orchestra.
Tutors provide advice and encouragement throughout, monitoring the progress and confidence levels of the participants and adjusting the teaching materials accordingly.
As players often prefer to prepare some of the music in advance, practice copies of several pieces will be sent out a couple of weeks before the course.
Will music be provided in advance of the course?
Practice parts for several items will be e-mailed out in PDF form a couple of weeks in advance. At other times, players will be sight-reading but rest assured that, under these circumstances, repertoire will be relatively straightforward.
Is there anything I need to bring?
Instrument, accessories, soft B pencil and eraser. Reading glasses if required. Practice copies of course music, especially if covered in helpful annotations!
What previous participants said about this course…
"Tricia and Trona, were wonderful tutors. Very enthusiastic. The amount of preparation they had put in for the course was enormous. I really feel I have learnt a lot about music, counting and lots of other stuff."

"Extremely useful if you are a beginner, thinking of playing with any form of ensemble."

"An introduction to playing with others, counting, watching the conductor and a good experience of sight reading."

"The music was varied and increased my knowledge of playing. Found playing in a group very helpful as it reinforced the comments made on my individual playing by my teacher. Both the tutors were patient and made the whole of the sessions enjoyable."

"I found the course very helpful as the music was straightforward and covered many aspects of group playing and I benefitted from it as there were no similar courses being offered at elementary level online as far as I could tell and I was unable to find any groups locally that accept at this level."