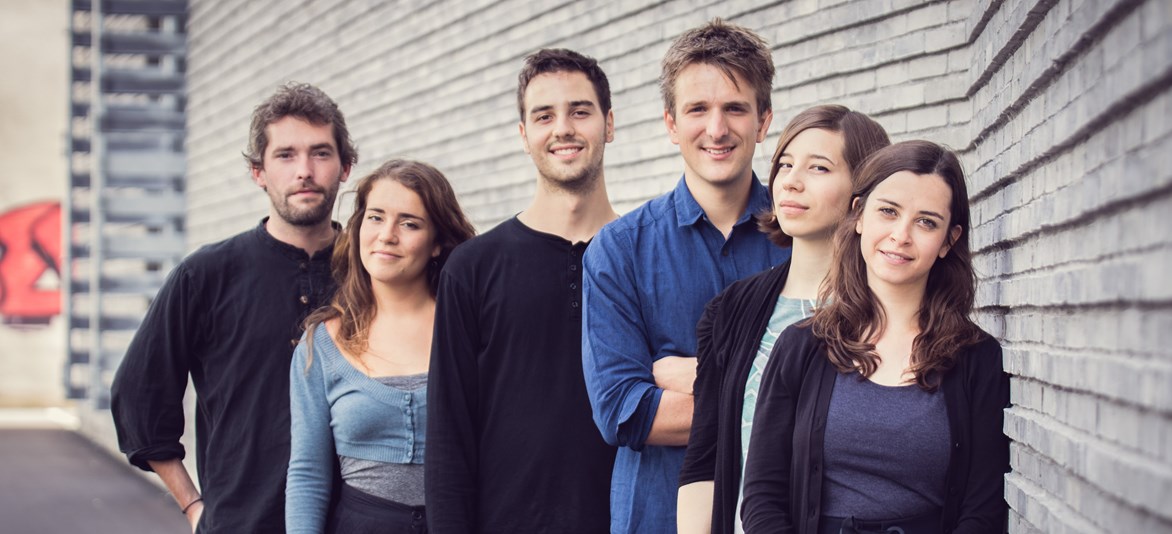 Georg Muffat, his writings and compositions will be the starting point to explore all the main aspects of the French and Italian style of the end of the 17th and beginning of the 18th centuries.

STANDARD: CONFIDENT, SKILFUL

Resident: £320 Non-Resident: £232 (25% off for under 27s) Code: 21/275

Booking for Members opens at 9am on Friday 14 May 2021.

Non-Member and online booking opens at 9am on Friday 18 June 2021.

For details on how to become a Member to take advantage of early booking, see here.
What is the course about?
We are delighted to welcome ensemble El Gran Teatro del Mundo to Benslow Music as part of their UK tour to share their experience and expertise on Baroque repertoire. Georg Muffat is one of the most fascinating musical figures of the seventeenth century. He had the chance to experience the musical life of both Corelli's Rome and Lully's Paris, and then went back to Austria, where he explained what he had learnt to musicians who had never heard this music performed by its creators. Furthermore, his continuo treatise is the best example of the transition from the polyphonic seventeenth-century style to the more harmonic thinking that characterises the eighteenth century. All these invaluable documents will be the focal point of this course, in which we will work on ornamentation, sound, rhetoric, articulation, harmony, intonation systems and ensemble playing in order to enrich our expression tools and gain a deeper understanding of French and Corellian styles. We will also explore other important aspects of French music, such as bowings, rhythmical structure and the original surviving tempi. Last but not least, we will have fun playing this great repertoire together in a larger ensemble.
Tutors website: www.elteatrodelmundo.com
What will we cover?
Solo, chamber and orchestral music by composers active during the reign of Louis XIV (Jean Baptiste Lully, Marin Marais, Hotteterre, Louis and François Couperin, Élisabeth Jacquet de La Guerre), Arcangelo Corelli and other related composers, and Georg Muffat (including the trio sonata versions of his concerti grossi).
What will we accomplish? By the end of this course you will be able to…
- Understand phrasing and articulation
- Gain autonomy and variety when adding French Baroque ornamentation
- Acquire a deeper level of understanding of the differences between French and Italian performance style
- Associate different French dances with its original historical tempi and rhythmical structures
- Work on Corelli-style ornamentation and its integration in ensemble playing
- For continuo players: improve leading voice refinement, sound, ornamentation and dynamics
What level is the course and do I need any particular skills?
The course is open to conservatoire students and non-professional amateurs of a confident level. All string, wind, keyboard and plucked instruments are welcome as well as two or three singers who would like to work on French baroque repertoire.
How will the course be taught, and will any preparation be required?
Our aim is to adapt our teaching to the preferences and needs of the students. Individual and chamber music lessons will be combined with group talks to understand Muffat's writings. We will also play together in a larger ensemble.
Will music be provided in advance of the course?
Music will be provided for ensemble pieces. For individual players and smaller ensembles, participants can choose what they would like to work. In the weeks before the course, we will be in touch with any students seeking advice on repertoire or who would like to be pre-assigned to a chamber music ensemble.
Is there anything I need to bring?
An instrument at A=415 and the music you would like to work on.