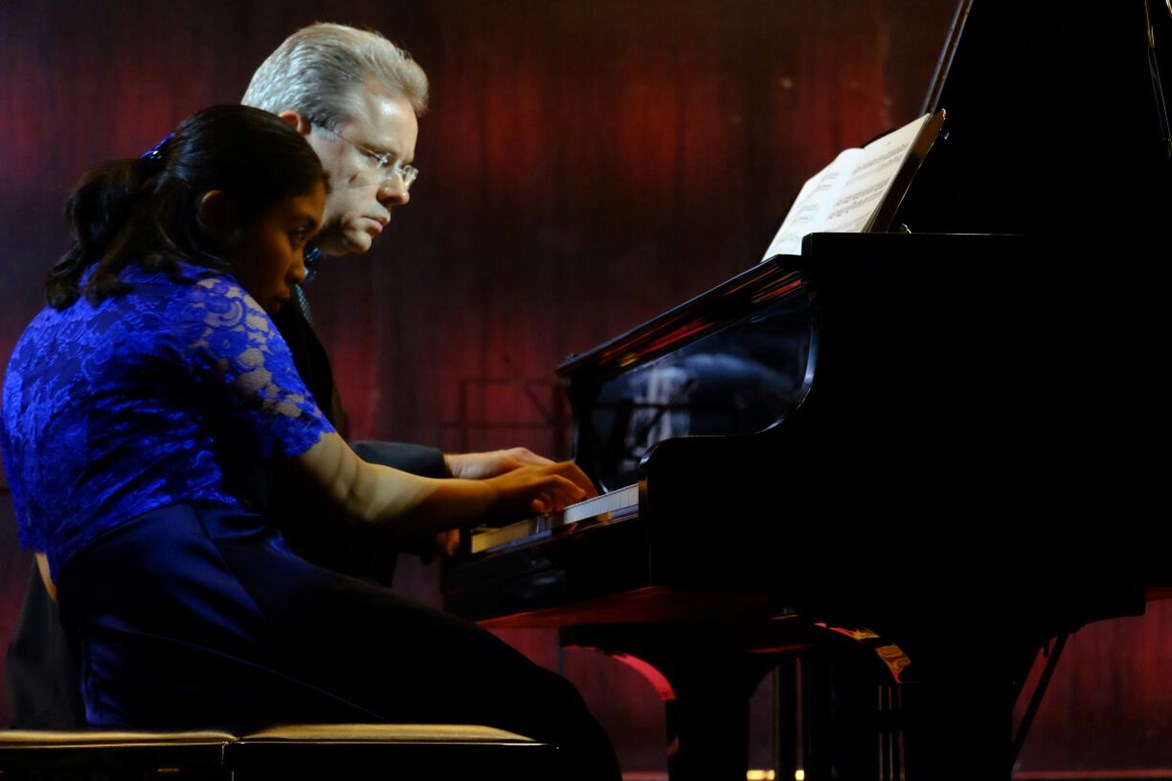 This "Virtual Piano Duet Day" tries to bring the joy of exploring and playing music for piano four-hands to the comfort of your own homes. The day will start with a workshop led by the tutors on the complete Faure's Dolly Suite, followed by one-to-one session on your (and your partner's) duet part. The tutors will also host a virtual bar at the end where we all can chat and discuss all things piano duet over a glass of something (of course with a virtual quiz!).

STANDARD: IMPROVER, CONFIDENT, SKILFUL

Fee: £75 (25% off for under 27s) Code: 21/OL37
Whilst the possibility of rehearsing physically together with your duet partner may not be possible (unless you happen to be in the same household or bubbles), the tutors have video-recorded separate primo and secondo parts of the Dolly Suite for you to play with. You will also receive a collection of digital resources on piano duet and your duet pieces which includes selected recordings, notes, useful websites and articles; when you are not involved in any live-virtual sessions or observing other participants' session, you would be able to use the time to play along with our recorded parts and to explore the digital resources.
We encourage you to have a duet partner coming to the Virtual Piano Duet Day with you so that you could get the complete picture of your chosen piece(s) during the one-to-one sessions, and so that you have a partner with whom you can discuss your specific pieces. However, it is possible that partnerships can be formed from individual applicants.
Please let us know your chosen piece in advance and send us a digital copy of the music if you can.