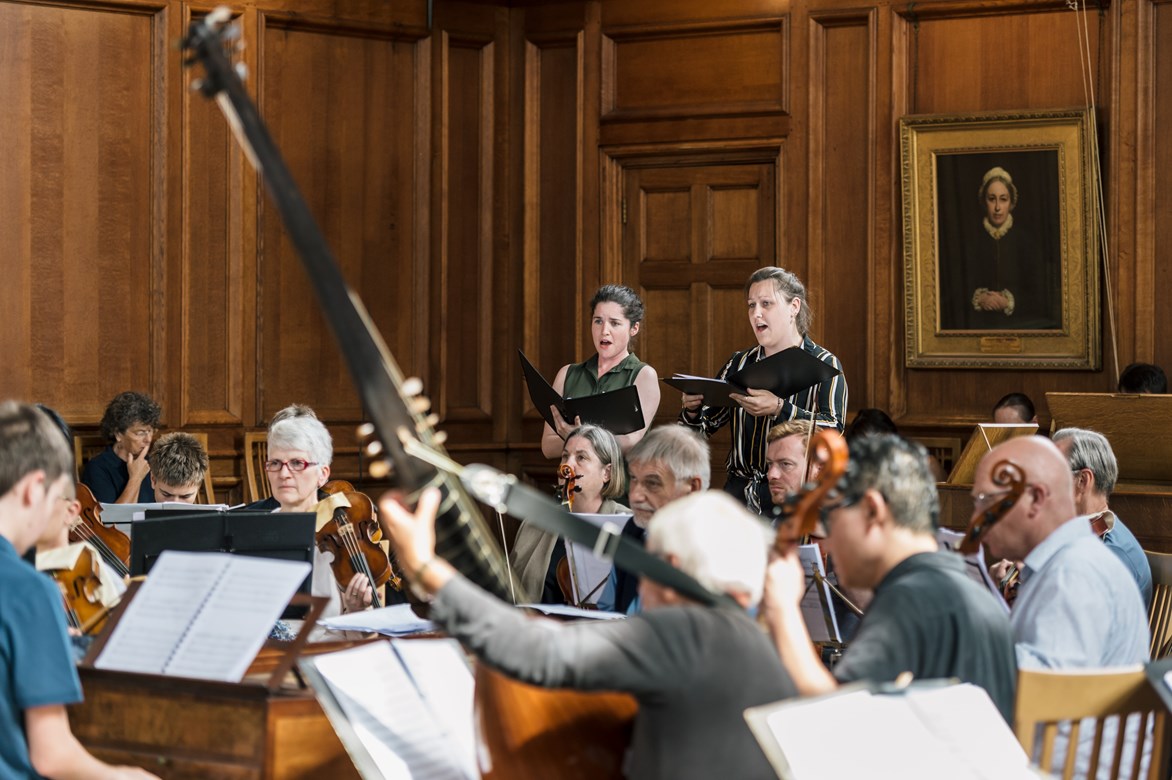 In the early eighteenth century, Dresden, the capital of the electors of Saxony and kings of Poland, was one of the most important cultural centres of Europe. Its world-famous court orchestra and singers included many of the greatest virtuosi of the day, who performed music written by its court composers, including Heinichen, Lotti, Zelenka, Pisendel and Hasse, as well as works specially written for it by composers with Dresden connections, including Vivaldi, J.S. Bach (who was made a Dresden court composer in 1736), and Telemann. Much of the music performed there has survived in the Saxon State and University Library in Dresden and has recently been made available online.

Our 2021 summer school will be devoted to exploring the riches of Baroque Dresden's cosmopolitan musical scene. The focus will be on two large-scale works written by J.S. Bach for the Dresden court, the Trauerode BWV198 (1727) and the first portion of the Mass in B minor (1733), together with choral and orchestral works by Vivaldi, Hasse and Zelenka. We also plan to work on music performed by the court orchestra, by Telemann, Vivaldi, Heinichen and others, and motets written for the seventeenth-century Dresden court chapel by Heinrich Schütz, Christoph Bernhard and Vincenzo Albrici.

Each day we will offer technique workshops, choral and orchestral sessions for large-scale works, and smaller ensemble sessions exploring unusual repertoire in various combinations – not necessarily restricted to the Dresden theme – selected and coached by the tutors.

​Auditions for solo vocal and instrumental roles in the works performed in the final concert will be held if necessary. Instrumentalists (particularly wind players) should be prepared to sing in the choir in large-scale pieces that do not have parts for their instruments. Vocal scores for the major works will be made available in advance.