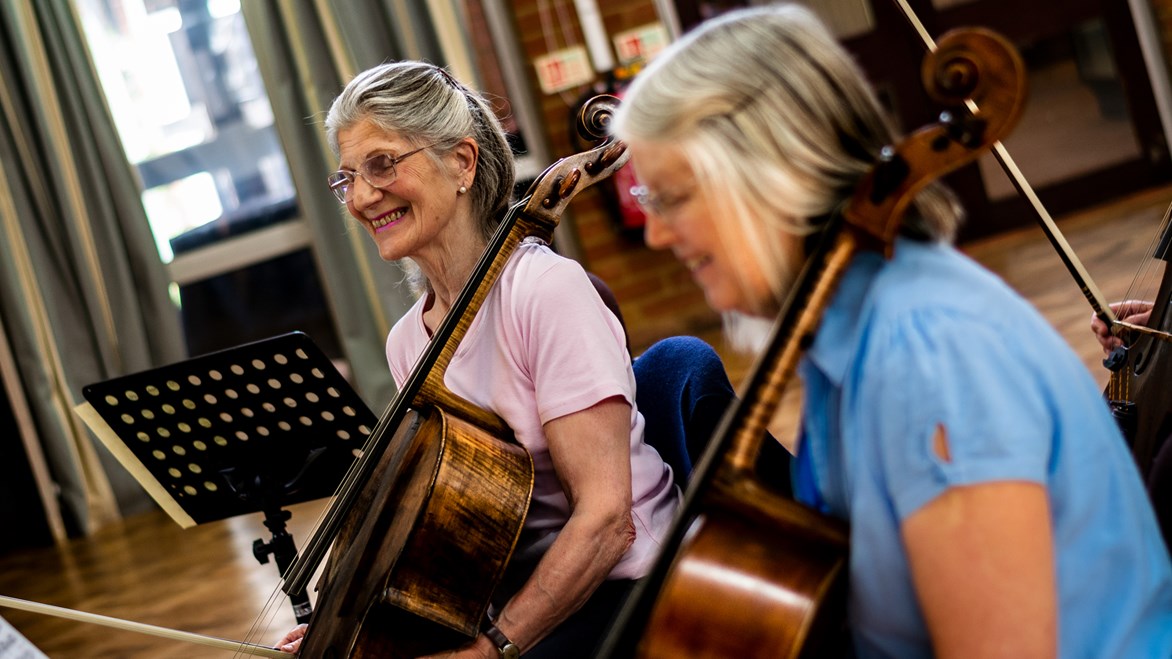 This course is for those wishing to venture into the exciting world of chamber music who may not yet have had the opportunity.

STANDARD: IMPROVER

Resident: £320 Non-Resident: £232 (25% off for under 27s) Code: 22/R06

Booking for Members opens at 11am on Monday 23 August 2021.

Non-Member and online booking opens at 11am on Monday 20 September 2021.

For details on how to become a Member to take advantage of early booking, see here.
What is the course about?
Nic, Jenny and Richard will lead this course for those who are now feeling confident enough to start learning some of the easier chamber music repertoire but maybe not yet confident to play on their own in a group. The tutors will gently guide participants through the music which will be sent out prior to the course. At the beginning of the course we will all play together, discussing some of the techniques of playing chamber music and answering any questions that may arise. As the course progresses the tutors will create smaller groups which will be individually coached. The aim is that by the end of the course participants will have gained enough confidence to hold their own musical line in a small ensemble and be relaxed enough to enjoy the making of music together.
What will we cover?
The easier chamber music repertoire in a safe, friendly environment. We will play all together but encourage smaller groups which will be tutored in a sympathetic and supportive way.
What will we accomplish? By the end of this course you will be able to…
Confidence to hold a part on your own or with one or two others whilst playing small scale chamber music. We will begin to discover the listening and ensemble skills needed to play chamber music.
What level is the course and do I need any particular skills?
More important is the courage to have a go. Some experience of playing in an orchestra may be helpful. Being able to keep going even if you make a mistake and crucially not worrying about making mistakes.
How will the course be taught, and will any preparation be required?
Nic, Jenny and Richard will play alongside the participants in one large group at the start of the course and over the weekend they will make the groups smaller which they will coach or play with depending on what is most helpful.
Will music be provided in advance of the course?
The music will be chosen and sent out 4 weeks before the beginning of the course so participants can familiarise themselves with it. Please do not be overwhelmed by listening to recordings of the music chosen. It will be played on the course at a speed which hopefully everyone can manage.
Is there anything I need to bring?
You and your instrument!
What previous participants said about this course…
"A good balance was struck so that you never felt discouraged but were always being pushed to improve playing and listening skills."

"Excellent tuition with challenging but achievable expectations."

"Jenny and Nic are fantastic and inspirational tutors."

"Plenty of challenge, encouragement and guidance so we gained the most from our weekend and more importantly the music."