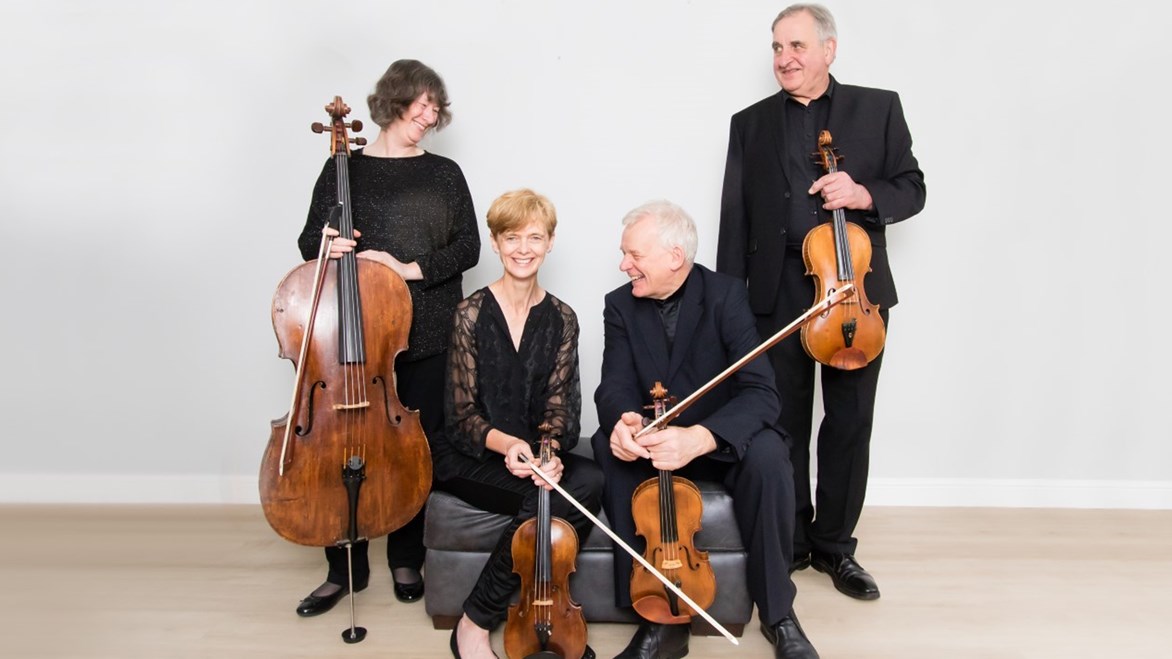 An online opportunity to play and rehearse Smetana's String Quartet No 1 in E minor ('From my life') together with the Tedesca Quartet from the comfort of your own home.

STANDARD: UPPER INTERMEDIATE, ADVANCED

Fee: £50 per device (25% off for under 27s) Code: 20/OL61
What is going to happen?
Pre-course sectional rehearsals on Zoom on Monday 30 November 2020, 13.00-15.00 GMT led by members of the Tedesca Quartet
The package includes a virtual ticket to a livestreamed performance on Wednesday 2 December 2020 at 20.00 (GMT) by the Tedesca Quartet (Haydn: String Quartet in F major Op 77 No 2 and Smetana: String Quartet No 1 'From my life')
Zoom sessions on Thursday 3 December 2020: 9.15-10.45; 11.15-12.45; 14.30-16.00 GMT
Is there anything I need to bring?
Your instrument, music, a computer/tablet/phone with a camera and microphone and a stable internet connection is ideal.