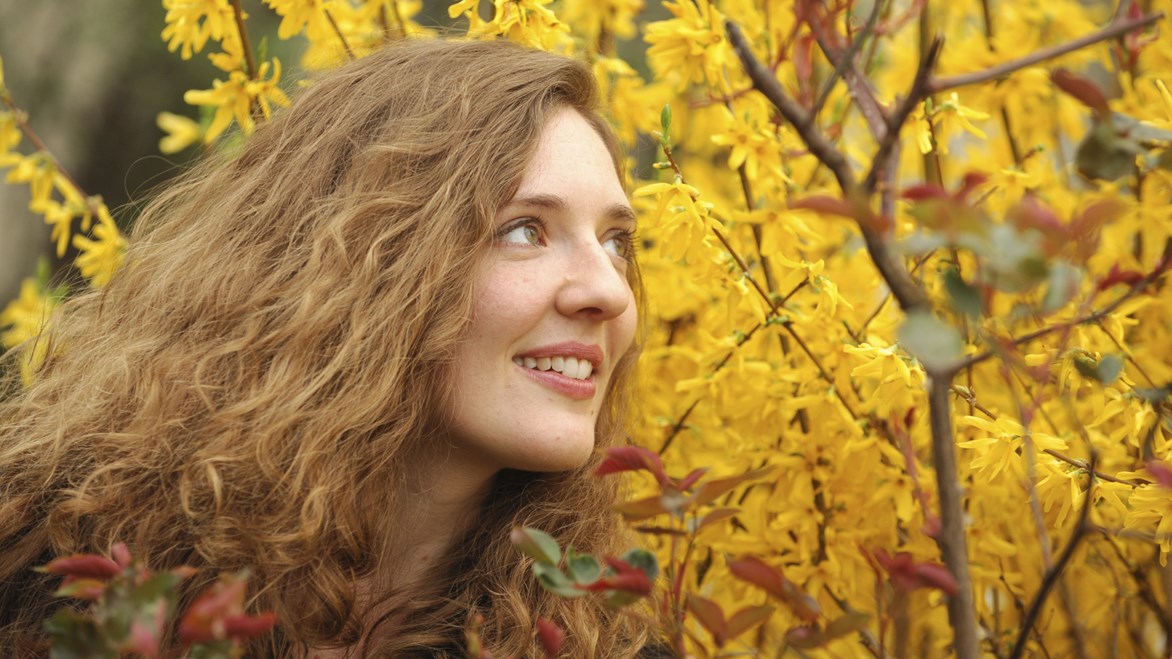 In a new venture brought about by the current crisis, we present our first online lute song course, in which we study Golden Age lute songs, with the option to explore much more recent examples of the genre.

STANDARD: UPPER INTERMEDIATE, ADVANCED

Fee: £210 (25% off for under 27s) Code: 20/OL52
What is the course about?
We join forces with the Lute Society once again for this new online course devoted to lute song. Back by popular demand, we will again work with Clare, Michael and Jacob on the repertoire of Elizabethan and Jacobean lute songs plus, for those who wish, works by contemporary composers. Music and pre-recorded lute accompaniments will be made available in advance online, though you are also welcome to source your own recorded accompaniments, play for yourself, or use live accompaniment if you can safely bring a player into your home. All voice types are welcome. In addition to individual voice coaching with Clare and Michael, there will be group sessions at the beginning and end of each day, to include vocal warm-ups and partsong 'singalongs', "special topic" talks, Q&A, and a chance to perform for each other. The course will take place over Zoom, and requires a good internet connection and computer with microphone and camera. Spaces are limited - don't delay!
What will we cover?
Renaissance lute-songs
Contemporary lute-songs and lute-song arrangements for those who wish
Vocal technique as necessary
How to use text expressively
What will we accomplish? On this course you will…
gain greater experience of singing lute songs
gain greater understanding of the genre through expert one-to-one tuition
gain confidence in your own voice and musical expression
What level is the course and do I need any particular skills?
Upper Intermediate, Advanced
You need to be able to hold a solo line confidently.
How will the course be taught, and will any preparation be required?
We will have four main ways of working: 1. individual attention from both voice tutors in private Zoom sessions; 2. group vocal warm-ups and partsong 'singalongs'; 3. special topic talk/demonstration sessions with the tutors; 4. a chance to perform for each other in the final session.
Tutor feedback will be given during all individual sessions. Participants will need to choose (and if possible prepare) from the repertoire and accompaniments provided in advance, and to print music which they wish to work on, as well as music for the 'singalong'.
Will music be provided in advance of the course?
Music and lute accompaniments - specially recorded by Jacob for the course - will be made available in advance (via Dropbox folders). The number of accompaniments will not of course be limitless and we can't necessarily provide specific songs on request, but we will aim to include a variety of styles and ranges.
Is there anything I need to bring?
You will need to have printed outrelevant scores and downloaded accompaniments in advance.
What previous participants said about this course…
"The tutors, all at the top of their profession, were very constructive and supportive."

"The balance of participants was good - nearly equal lutenists and singers - and we all had at least one opportunity with each of three tutors to be coached on a piece or two. The tutors are all experienced in their fields and were flexible about the level of expectation and commented appropriately."

"Good introduction to lute songs, both old and new, with lots of opportunities for both singers and lutenists to practise and perform in front of experienced and perceptive tutors."

"All 3 tutors were excellent and the course was very well organised."