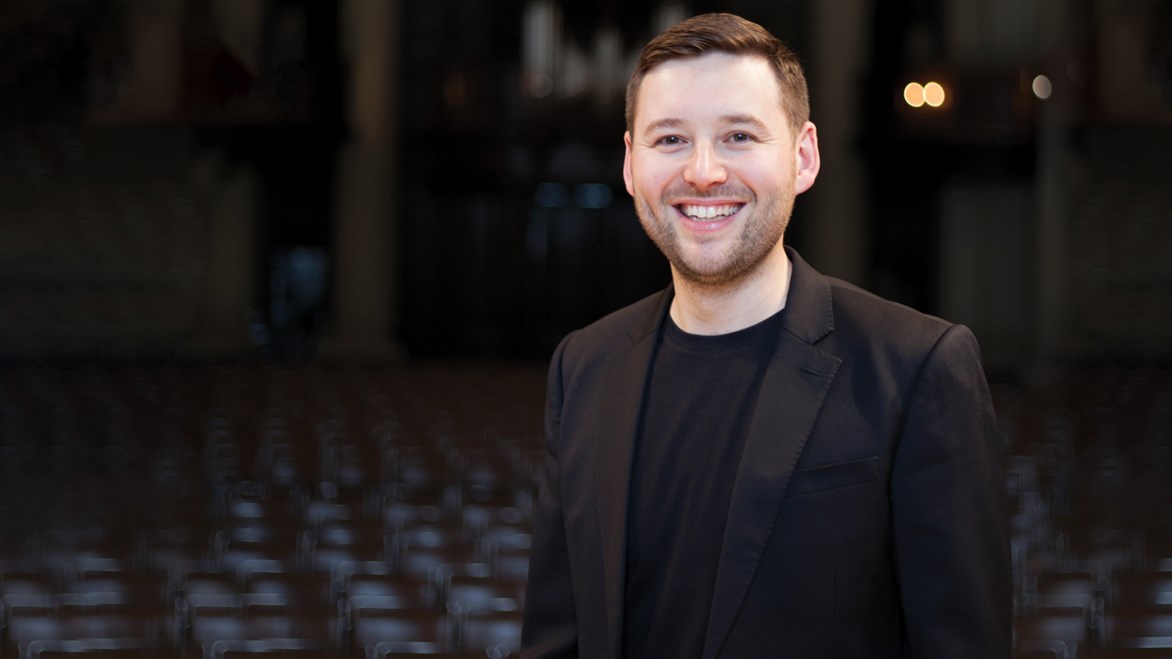 Rory McCleery and members of The Marian Consort lead a course exploring small ensemble singing and the beautiful and deeply expressive sacred vocal repertoire of late-sixteenth and early-seventeenth century Spain and Portugal, introducing participants to reading and performing from mensural notation.

STANDARD: CONFIDENT, SKILFUL

Resident: £320 Non-Resident: £232 (25% off for under 27s) Code: 22/R01

Booking for Members opens at 11am on Monday 23 August 2021.

Non-Member and online booking opens at 11am on Monday 20 September 2021.

For details on how to become a Member to take advantage of early booking, see here.
What is the course about?
Join Rory McCleery, "a countertenor and academic as well as conductor … combining boyish geniality with quite startling erudition", for an engaging course exploring the vocal repertoire of the Iberian 'Golden Age'. Rory and fellow members of The Marian Consort will guide participants in a weekend of small ensemble singing, coaching participants in various aspects of conducted and unconducted consort performance, including ensemble, interpretation and vocal technique, working from modern scores. Our repertorial focus will be remarkable music by some of the finest, though lesser-known, composers working in Spain and Portugal at the turn of the seventeenth century, including Duarte Lobo, Manuel Cardoso and Juan Esquivel.
Rory will also introduce participants to reading and performing from mensural notation, working from facsimiles of the original manuscripts and publications and suggesting ways to develop and hone the skills required, as well as showing how this can inform both performance from, and the creation and editing of, modern scores. All voice-parts (particularly tenors and basses!) are most welcome.
Tutor website: www.marianconsort.co.uk
What will we cover?
Consort & unconducted small ensemble singing
Portuguese & Spanish Renaissance (late sixteenth-century/early seventeenth-century) sacred music
Reading and performing from original sources/mensural notation
What will we accomplish? By the end of this course you will be able to…
Sing with confidence and improved stylistic/ensemble awareness in an unconducted small ensemble/consort
Better understand and interpret late sixteenth-century mensural notation
What level is the course and do I need any particular skills?
Ability to read modern score notation and some confidence/proficiency in holding a part by yourself in an acapella vocal ensemble
How will the course be taught, and will any preparation be required?
Participants will be taught in groups of varying size: for some smaller group work, this will mean that tutors will be present but participants will lead the sessions, giving and receiving peer feedback.
There may be a small written element, but the course will be largely practical. Participants can prepare by familiarising themselves with the core repertoire, scores of which will be available electronically in advance of the course.
Will music be provided in advance of the course?
Yes, it will be circulated by email in advance of the course dates.
What previous participants said about this course…
"Wonderful music chosen for this course. Rory guided us through it and gave us new insights into the performance and historical context of the music. Learning how to read from the old notation was a revelation!"

"Rory and Ed were amazing- so knowledgable and helpful. I learnt lots about Tudor history, singing technique, mensural notation and musical puzzles. Had lots of fun singing at a high standard with a good group."

"Highly enjoyable and satisfying but demanding - you might need to be prepared to be taken out of your comfort zone."

"Lovely music, knowledgeable, enthusiastic and engaging tutors, great atmosphere and a very well prepared and organised course."