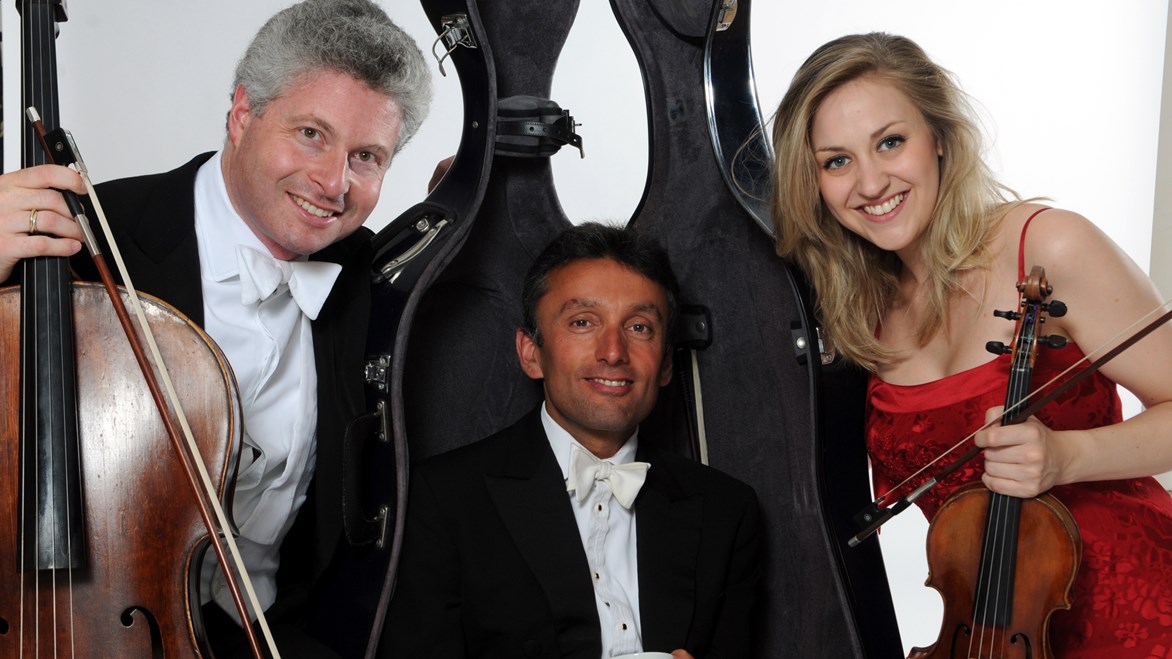 This course offers an opportunity to meet in a friendly and supportive atmosphere to play piano trio music under the guidance of a team of expert, experienced and encouraging tutors.

STANDARD: IMPROVER, CONFIDENT, SKILFUL

Resident: £453 Non-Resident: £345 (25% off for under 27s) Code: 21/R47

Booking for Members opens at 9am on Monday 12 April 2021.

Non-Member and online booking opens at 9am on Monday 10 May 2021.

For details on how to become a Member to take advantage of early booking, see here.
What is the course about?
We are delighted to welcome back violinist Sophie Lockett, cellist Robert Max and pianist James Kirby of the Barbican Trio on this course exploring the piano trio, one of the most enduringly popular media in the world of chamber music. We are looking for six pre-formed trios (violin, cello and piano). The course will focus on helping players improve their chamber music skills and provide the opportunity to play with fellow musicians in a supportive environment.
Tutor website: www.barbicanpianotrio.com
What will we cover?
Style, technique, performance and interpretation, practice-techniques.
What will we accomplish? By the end of this course you will be able to…
...develop your skills as a chamber musician, through coaching on balance, intonation, listening and responding while working within your trio.
…know more about the set repertoire, and will have gained insight into the technical difficulties involved and will have improved your musical interpretation.
What level is the course and do I need any particular skills?
Improver, Confident, Skilful
How will the course be taught, and will any preparation be required?
Group work, Practical
Tutor feedback, and some peer collaboration
Preparation is required
Will music be provided in advance of the course?
Pre-formed groups may bring their own repertoire or use the Benslow Library. The Barbican Piano Trio are happy to help advise about repertoire choices.
Is there anything I need to bring?
Bring just yourself, your instrument, music and an ambition to enjoy yourself!