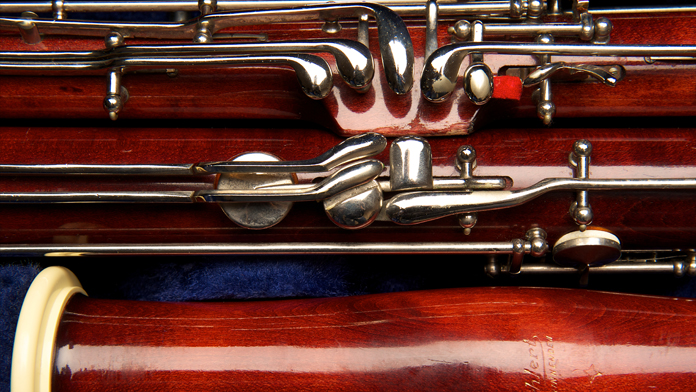 This course offers an opportunity to meet in a friendly and supportive atmosphere to play chamber music in various groupings, under the guidance of a team of expert, experienced and encouraging tutors. Music is provided and will be varied throughout the course.

STANDARD: CONFIDENT, SKILFUL

Resident: £365 Non-Resident: £265 (25% off for under 27s) Code: 24/201

Booking for Members opens at 11am on Tuesday 29 August 2023.

Non-Member and online booking opens at 11am on Monday 18 September 2023.

For details on how to become a Member to take advantage of early booking, see here.
What is the course about?
Oboist John White once again leads this year's course designed for individual applicants and is joined by Andrew Smith (clarinet) and Shane Moroney (French horn). The course will focus on helping wind players improve their chamber music skills and provide the opportunity to play with fellow musicians in a supportive environment. Plenty of music will be provided but please feel free to bring your own. If you also have a piccolo, A clarinet or cor anglais, please also bring these along, although these are not essential. Pre-formed groups can be accepted on this course with the agreement of the tutors. It will be open for players of grade 5 and upwards who are keen to improve their sight-reading skills, and to make music in a friendly setting, while mixing with players of a similar level.
What will we cover?
Ensembles including: trios, quartets, quintets, octets and dectets.
What will we accomplish? By the end of this course you will have…
Developed your skills as a chamber music player, through attention to such aspects as: sight reading, balance, intonation, listening and responding while working within various ensembles.
What level is the course and do I need any particular skills?
Confident Skilful.
You need to be at least Grade 5 or above in order to derive the most benefit from playing with others.
How will the course be taught, and will any preparation be required?
The course will comprise playing your particular instrument in various sized groups but the weekend will begin and end with a full ensemble session. No preparation is required.
Will music be provided in advance of the course?
Music will be provided for each session and a tutor will be there to help and encourage.
Is there anything I need to bring?
Supplementary instruments, e.g. piccolo, cor anglais, and A clarinet, and comfortable (informal) clothes for playing in.
What previous participants said about this course…
"An opportunity to play a wide selection of wind chamber music with a very friendly group of people."

"The tutors were very friendly, encouraging, and they created a very relaxed playing atmosphere."

"Good fun and quite challenging at times."