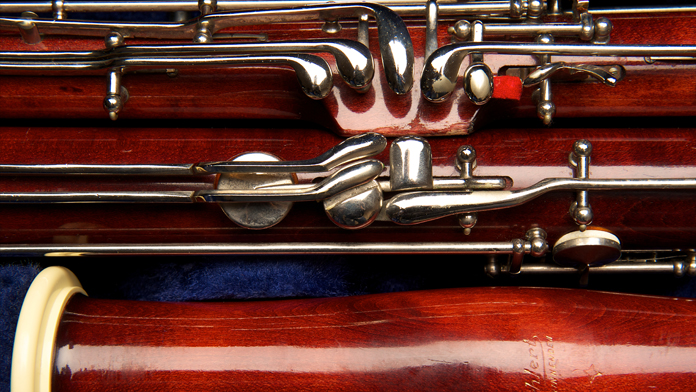 A friendly and informative course, designed for woodwind players who are comparatively (or completely) new to participating in an ensemble. Enjoy the variety of tone colours and interplay between parts. Develop your skills and confidence!

STANDARD: LOWER INTERMEDIATE

Resident: £295 Non-Resident: £215 Code: 20/20GG
What is the course about?
Intended for players of flute, oboe, clarinet and bassoon, this course provides opportunities to enjoy making music in large groups and smaller, one-to-a-part ensembles. Repertoire will be a mixture of classical and traditional pieces, specially arranged to help players develop confidence in holding an independent musical line. Players should be approximately Grade 3-5 standard and will be expected to cope with a certain amount of sight-reading. Be prepared for a light-hearted approach – award-winning tutors Tricia and Trona believe that a relaxed, happy atmosphere promotes effective learning. Practice copies for some of the large group material will be made available on request.
Tutor website: www.blowandblast.co.uk
What will we cover?
Understanding the techniques and terms used by a conductor. Strategies for performing unconducted. Going beyond the notes: awareness of dynamics, balance, 'geography', tempo changes etc.
What will we accomplish? By the end of this course you will be able to…
Maintain an individual part while being sensitive to what is happening elsewhere in the ensemble. Approach group playing with greater confidence and understanding.
What level is the course and do I need any particular skills?
Lower Intermediate
No recommended pre-requisites but players at the lower end of the guide ability range and/or with no previous ensemble experience might find the Elementary Winds course more enjoyable.
How will the course be taught, and will any preparation be required?
Participants learn as they play, in both large and small group contexts. Materials are specifically selected/prepared to assist players to develop the skills and techniques important for efficient chamber ensemble performance. Tutors provide advice and encouragement throughout, monitoring the progress and confidence levels of the participants and adjusting the teaching materials accordingly.
Preparation is only required for the large group material, which is sent out a couple of weeks before the course. Often, the individual parts don't make a lot of sense in isolation, so players can be deceived into thinking these are easier than is actually the case – so do have a look in advance!
Will music be provided in advance of the course?
Practice parts for some of the large/'whole group' material will be e-mailed out in PDF form a couple of weeks in advance. Although players will be sight-reading in the 'small group' elements of the course, rest assured that this repertoire will be relatively straightforward!
Is there anything I need to bring?
Instrument, accessories, soft B pencil and eraser. Reading glasses if required. Practice copies of course music, especially if covered in helpful annotations!
What previous participants said about this course…
"It is an ideal course for someone who has been learning for a few years but not had much of an opportunity, or never had any opportunity, to play with anybody else."

"Good company. Music at appropriate standard. Attentive tutors. Good fun!"

"Very supportive and instructive."
Booking for Members opens at 9am on Tuesday 7 January 2020. Non-Nember and Online booking opens at 9am on Monday 3 February 2020. For details on how to become a Member to take advantage of early booking see here.