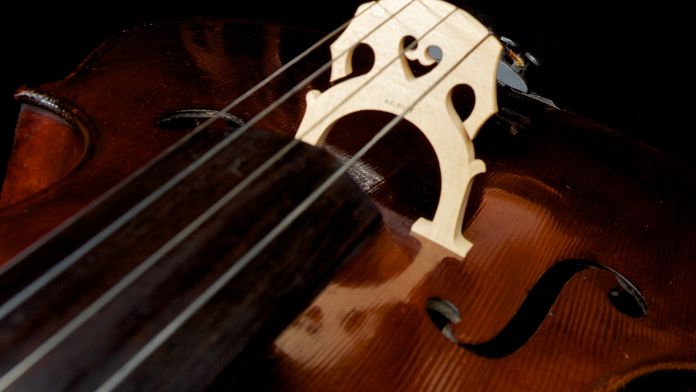 A unique opportunity to spend a week playing the cello ensemble music with others in an encouraging and supportive environment.

STANDARD: UPPER INTERMEDIATE, ADVANCED

Resident: £420 Non-Resident: £320 Code: 20/356
What is the course about?
Jenny Curtis once again introduces cellists to works transcribed or originally written for cellos in anything from three to eight parts. There'll be the usual gentle encouragement and enjoyment, and we'll work hard together in order to improve technique and gain insight into issues of interpretation. Jenny will specify the music and allocate the parts - suitable to your level of playing - well in advance, so we advise you to apply as early as possible so that you arrive well prepared.
What will we cover?
Aspects of cello technique and ensemble playing.
What will we accomplish? By the end of this course you will be able to…
The course gives the opportunity to rehearse pieces in more depth and to apply any techniques discussed. Hopefully over the week you will have gained the confidence to "let yourself go" so you can play and think about the music and not worry so much about accuracy of notes!
What level is the course and do I need any particular skills?
Upper Intermediate, Advanced
How will the course be taught, and will any preparation be required?
We will all stay together as group for the week. Music will be sent out and allocation of parts will be given 4 weeks before the course.
Will music be provided in advance of the course?
Yes, it will be available on this website.
Is there anything I need to bring?
Spike holder and a pencil.
What previous participants said about this course…
"Very friendly, always helping you to play better in a constructive way, lots of fun!"

"Jenny is 24 carat, full of helpful advice and makes anything seem possible."

"Brilliant! Jenny Curtis is a quite outstanding teacher. The music was very well chosen and enjoyable to play with the right amount of difficulty to keep us all on our toes. I loved every minute of the course."
Booking for Members opens at 9am on Tuesday 7 January 2020. Non-Nember and Online booking opens at 9am on Monday 3 February 2020. For details on how to become a Member to take advantage of early booking see here.