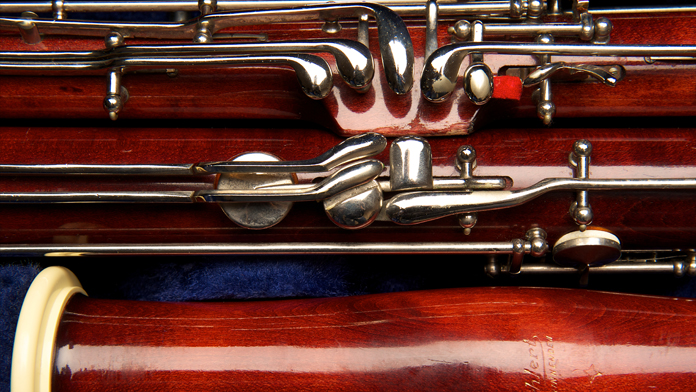 Join us for an enjoyable course of 'bassoonerie'!

STANDARD: CONFIDENT, SKILFUL

Resident: £359 Non-Resident: £260 (25% off for under 27s) Code: 23/280

Booking for Members opens at 11am on Tuesday 16 May, 2023

Non-Member and online booking opens at 9am on Tuesday 13 June, 2023

For details on how to become a Member to take advantage of early booking, see here.
What is the course about?
Join us for an enjoyable course of 'bassoonerie' in which we will be developing ensemble and technical skills. Knowledge of the tenor clef is useful and there will also be an opportunity to rehearse a prepared piece(s) with piano. We are delighted to welcome back Benslow Music regular and bassoonist extraordinaire Martin Gatt to lead this course. Martin is Bassoon Professor at the Royal College of Music and travels regularly to adjudicate, present masterclasses and take part in recitals in China, Hong Kong and Europe.
What will we cover?
Tone, intonation, articulation, breathing, expression and technical exercises for fingers.
What will we accomplish? By the end of this course you will be able to…
Have more ideas for future practice and feel more confidence playing the bassoon.
What level is the course and do I need any particular skills?
Upper Intermediate, Advanced
You should be a confident Grade 6 or above with good ensemble and sight-reading skills.
How will the course be taught, and will any preparation be required?
Preparation is not required although participants might want to feel "in practice" before it starts.
Will music be provided in advance of the course?
No, it will be provided by the tutor on the course.
Is there anything I need to bring?
Just you and your instruments. Don't forget to bring any spare reeds.
What previous participants said about this course…
"Fun, challenging, informative."

"All very useful and enjoyable."

"A very enjoyable "bassoonerie". Everyone got on very well and the tutors were excellent. The opportunity for me as a "re-beginner" (25 years since I last played) to play with other very experienced players was something I wouldn't have missed."