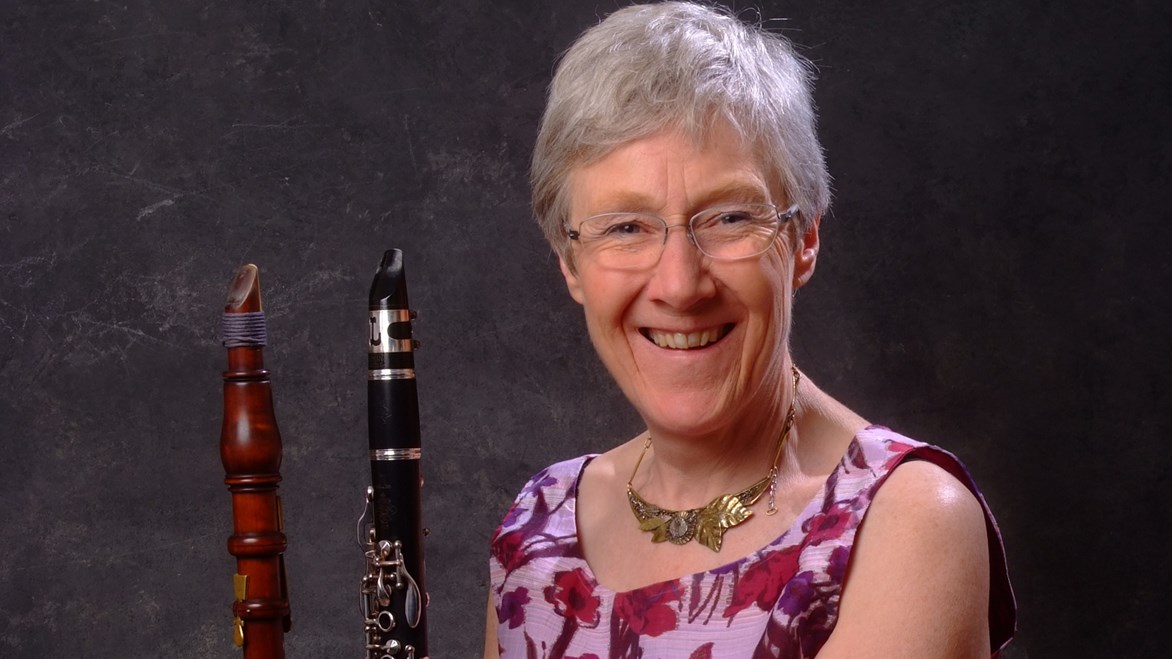 Instrumentalists and singers are invited to rehearse alongside professional musicians and to perform with them in local Hitchin care homes, sharing music and conversation with audiences no longer able to access the concert hall themselves.

STANDARD: UPPER INTERMEDIATE, ADVANCED

Resident: £295 Non-Resident: £215 Code: 20/20P
What is the course about?
Everyone Matters in collaboration with Benslow Music has established a network of nursing homes in and around Hitchin that love to have us visit them with live music-making. Care home residents who are too infirm to get out to a theatre or concert hall are offered an interlude of musical entertainment and a chance to chat over refreshments, a little moment of fun that can make a big difference. Clarinettist Margaret Archibald has been leading concerts of this kind since she was invited to set up this aspect of the London Mozart Players' work in 1989, and violinist Martin Smith was one of the first members of the orchestra to embrace this work.The two have collaborated ever since and they are approaching their 30th anniversary of working on projects together as we celebrate our 90th anniversary. This course welcomes all instrumentalists and singers to take part. The repertoire will be chosen to suit the line-up, and course members share with the tutors the rewarding experience of devising a programme that offers our audiences the highest standard of performance that we can achieve in an intensive rehearsal process.
Tutor website: www.everyone-matters.co.uk
What will we cover?
Intensive rehearsal of a programme chosen in discussion with course participants; informal discussion of the benefits to performers and audience alike of concerts in care homes, day centres, etc; platform experience over several concerts in a range of settings.
What will we accomplish? By the end of this course you will be able to…
Support fellow musicians in sometimes awkward situations; approach performance with a very open mind.
What level is the course and do I need any particular skills?
Upper Intermediate, Advanced
Conversation with our audiences is a very important part of each event.
How will the course be taught, and will any preparation be required?
Margaret Archibald will contact course members in advance to start the conversation as to what repertoire will be suitable for each to play or sing. The course is entirely practical, with the emphasis on gaining skills in efficient rehearsal and an outgoing performance style through taking part.
Will music be provided in advance of the course?
The tutors will provide much of the music but welcome input from course members, suggestions as to suitable pieces and offers of sets of parts.
Is there anything I need to bring?
Bring changes of smart casual clothes for the performances and take care to choose cool ones to cope with the high temperatures usually found in generously-heated nursing homes.
What previous participants said about this course…
"Lovely opportunity to work with fellow musicians to share a wide variety of music with generally very appreciative elderly people not able to attend normal concerts."

"Interesting and rewarding."

"Very rewarding and great fun."
Booking for Members opens at 9am on Tuesday 7 January 2020. Non-Nember and Online booking opens at 9am on Monday 3 February 2020. For details on how to become a Member to take advantage of early booking see here.