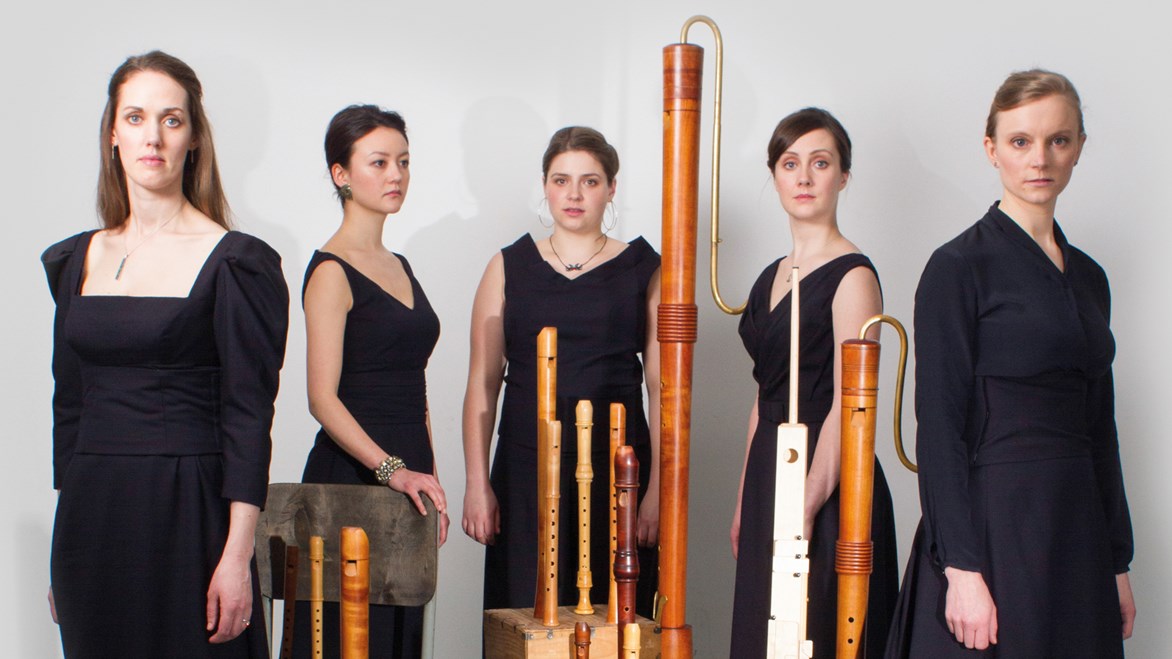 An enjoyable exploration of recorder consort playing and the techniques and approaches that can help you get the most out of your ensemble.

STANDARD: LOWER/UPPER INTERMEDIATE, ADVANCED

Resident: £305 Non-Resident: £225 Code: 20/20G
What is the course about?
This course is designed for pre-formed recorder consorts, although individuals may apply and we can try and match you up with a consort. It focuses on the specialist techniques that will enable you to enjoy and perfect your consort playing and explore solo repertoire with increased confidence and technical assurance. Experienced consort performers Oonagh Lee and Kathryn Corrigan, of Consortium5, will guide participants through various different aspects of consort and solo playing. This will include fun massed consort sessions, which will aim to explore new repertoire and different types of transposition, as well as more focused sessions with your group, where you will learn different methods of blowing, the role of individual voices within a consort, techniques for improved intonation, and simple group intonation exercises. The course will provide ample opportunity for informal performance to your fellow participants, and a relaxed and open atmosphere for a positive and informative learning experience. The course fee also includes entry to a recital on the first evening given by our tutors.
Tutor website: www.oonaghlee.com
What will we cover?
Intonation, transposition, sight-reading, leading, sound, fingerwork.
What will we accomplish? By the end of this course you will be able to…
Successfully perform a chosen piece of music to a high standard, transpose more confidently, have new understanding of the role of different voices within a consort, tackle intonation problems with more confidence and lead with more confidence.
What level is the course and do I need any particular skills?
Lower/Upper Intermediate, Advanced
A pre-formed consort of any standard. Sight-reading ability to Grade 5 or above recommended. Solo class applicants Grade 5 and above.
How will the course be taught, and will any preparation be required?
The course is aimed at pre-formed and individual applicants. The work will be practical, and it is suggested consorts and individuals bring at least one prepared piece to work on with their tutor.
Will music be provided in advance of the course?
Participants are recommended to bring pre-prepared music to the course, as well as music they would like to work on during the course. Music will be provided by the tutor for massed playing sessions.
Is there anything I need to bring?
Music and your instruments.
Booking for Members opens at 9am on Tuesday 7 January 2020. Non-Nember and Online booking opens at 9am on Monday 3 February 2020. For details on how to become a Member to take advantage of early booking see here.