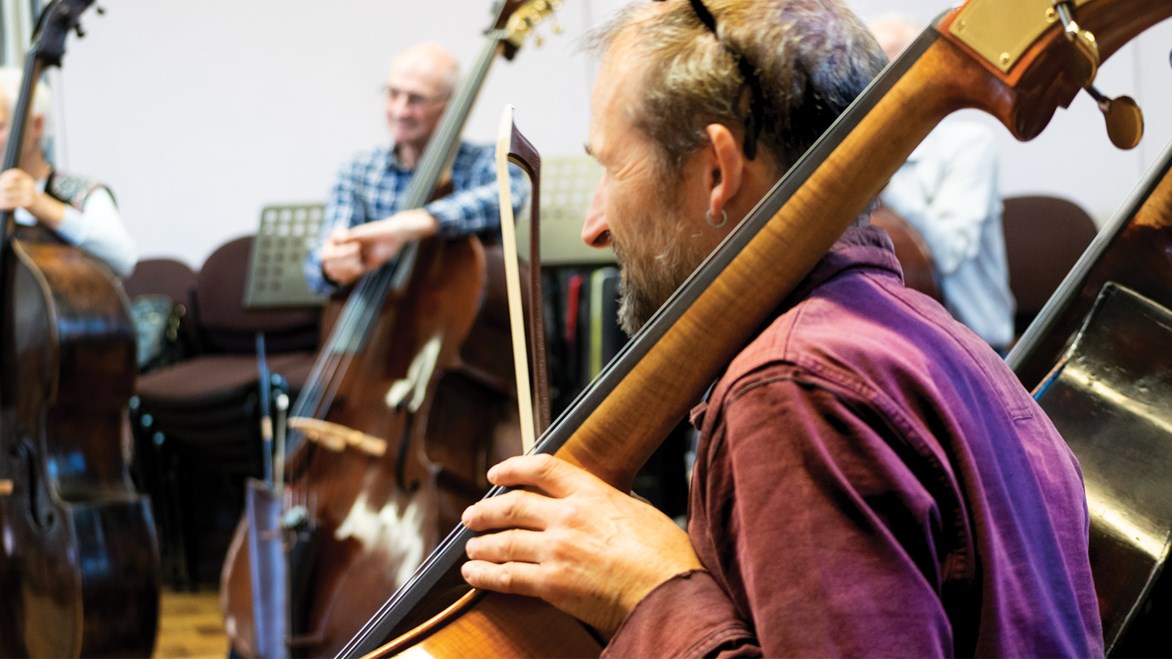 This course offers double bass players an intensive study of all aspects of playing: technique, solo performance and some ensemble playing.

STANDARD: ELEMENTARY, LOWER/UPPER INTERMEDIATE, ADVANCED

Resident: £295 Non-Resident: £215 Code: 20/20A
What is the course about?
Caroline Emery, Professor of Double Bass at the Royal College of Music, offers tips and encouragement to players of any standard on this course featuring practical workshops, the chance for individual feedback and some ensemble playing. Having an international reputation as a teacher of all age groups, her contribution to the double bass world is unique. Group technique classes are also a favourite of Caroline's and can be for different levels exploring helpful concepts to aid ease of playing. A course not to be missed!
What will we cover?
Group work, technical topics, solving passage work issues as well as individual issues and musical advice in pieces. Ensemble playing is also part of the course.
What will we accomplish? By the end of this course you will be able to…
Feel more inspired and focused to practice and extend technique.
What level is the course and do I need any particular skills?
Elementary, Lower/Upper Intermediate, Advanced
How will the course be taught, and will any preparation be required?
Group technique classes and small group and massed group ensemble playing.
Will music be provided in advance of the course?
No, participants are requested to bring their own music. Helpful resources: IMSLP has a wide range of parts and scores. Benslow Music members may be able to hire the music from our library. Ensemble music will be provided by the tutor on the course.
Is there anything I need to bring?
Your instrument and a stool.
What previous participants said about this course…
"Caroline's expertise and understanding of our needs kept us captivated all day."

"It provided an excellent opportunity for bass players to learn from a teacher with an international reputation."

"Ideal for improving technique and checking posture."
Booking for Members opens at 9am on Tuesday 7 January 2020. Non-Nember and Online booking opens at 9am on Monday 3 February 2020. For details on how to become a Member to take advantage of early booking see here.