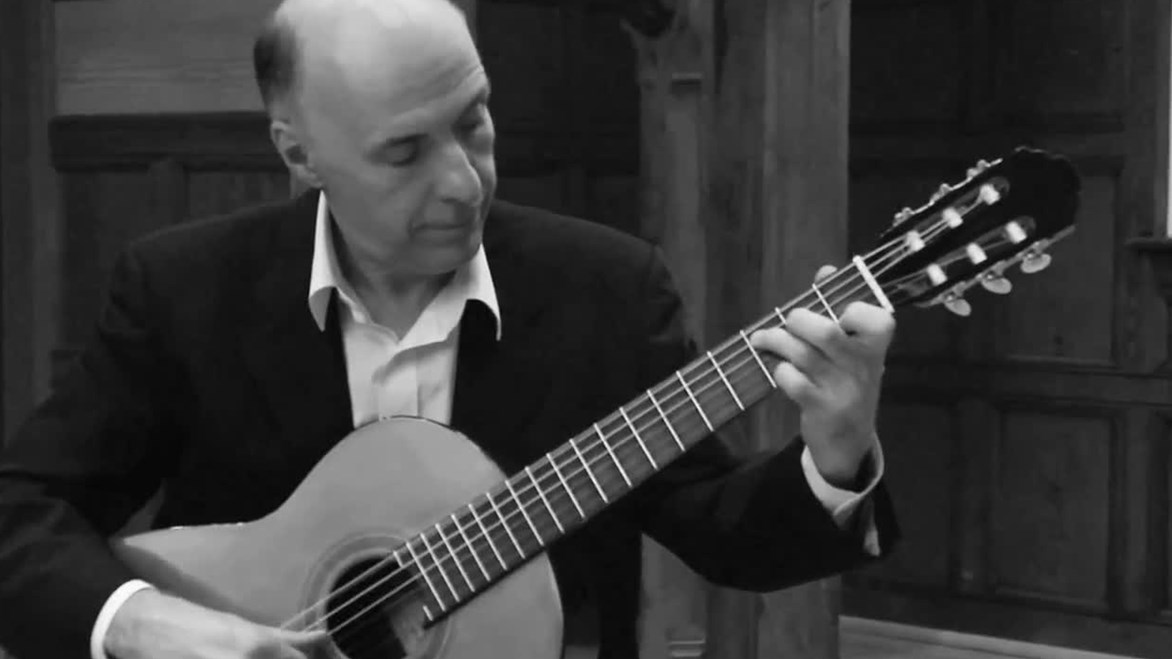 Aimed at classical guitarists of upper intermediate standard upwards, this online course offers an intensive programme of solo playing, spiced with a thorough technical work-out and especially devised exercises.

STANDARD: CONFIDENT, SKILFUL

Fee: £185 (25% off for under 27s) Code: 21/OL75

Observers are welcome to attend the final day of the course. Observer Fee: £40 (all-day). Please email info@benslowmusic.org to book.
What is the course about?
Now a regular in our programme, the ever popular Carlos Bonell returns to Benslow Music with an online course aimed at guitarists of upper intermediate standard upwards (approximately Grade 6 and beyond). The deeply experienced Carlos, known the world over for his concert work as well as his teaching, takes charge, offering no more than nine classical guitarists the benefits of his wisdom and, of course, heaps of friendly encouragement.
Tutor website: www.carlosbonell.com
What will we cover?
Technique: speed playing, how to practice, good tone, bite-size exercises, warming up, 5-minute total work-out! Pieces: any you would like to bring, interpretation, phrasing, style Musicality: improve sight-reading, fingerboard knowledge, how musicality affects interpretation
What will we accomplish? By the end of this course you will be able to…
To become better players, be more musical, be more efficient in your practice and have a better understanding of technique and musicality.
What level is the course and do I need any particular skills?
Standard: Confident, Skilful
How will the course be taught, and will any preparation be required?
A combination of group work, individual lessons and class discussion with tutor feedback. At the end of the course you will receive a written summary of all that we have covered.
Will music be provided in advance of the course?
Yes. Scales, arpeggios, and slurring exercises from Carlos' Technique Builder book will be provided in advance as scanned pages for group practice.
Is there anything I need to bring?
Guitar, footstool (or an equivalent guitar support), music stand, pencil, manuscript paper. Access to a computer or laptop with a built-in microphone/speaker and camera, and a stable internet connection.
What previous participants said about this course…
"This is an opportunity to study with the virtuoso performer, Carlos Bonell. He takes an informal approach and adjusts the course content depending on who attends. There will be some mixture of solo and ensemble playing and probably the opportunity of a one-to-one session with Carlos."

"A lot of fun. Very encouraging. The tutor is friendly and gives a lot of thought to his teaching. He is very considerate to the needs of his students."

"It was all excellent and at a very high level. We discussed a lot of the finer points of music!"