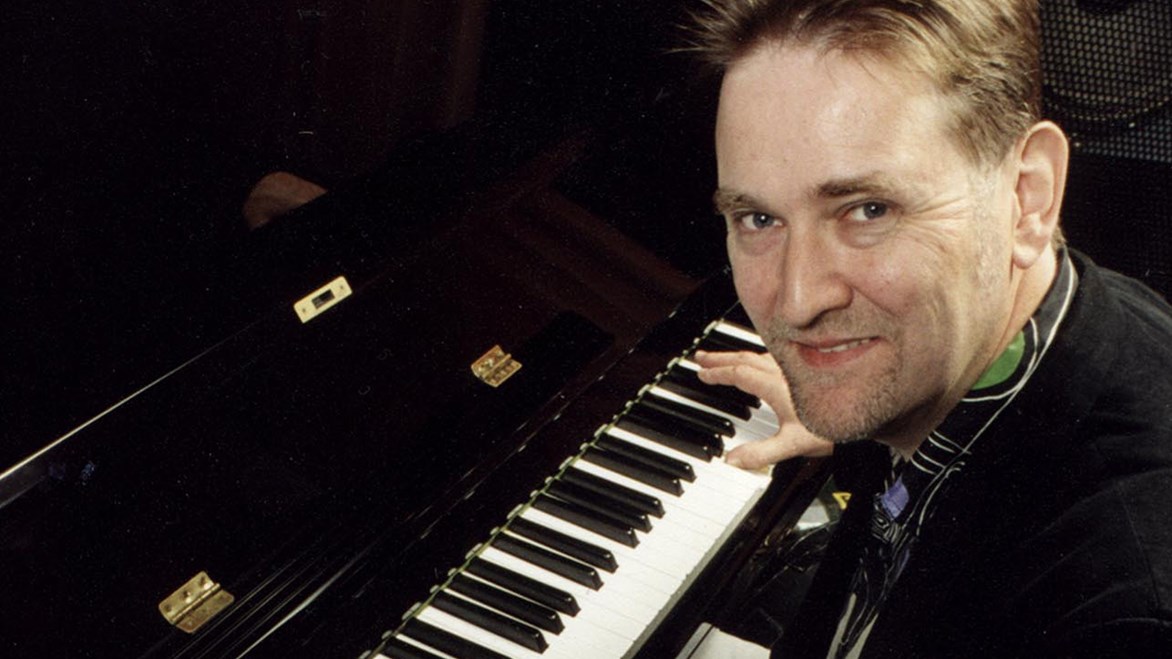 A hands-on online introduction to the ABRSM jazz piano syllabus for classical piano teachers wishing to introduce jazz into their lessons and prepare pupils for the Grades 1-5 exams.

STANDARD: ADVANCED

Fee: £215 (25% off for under 27s) Code: 23/OL2

Booking for Members opens at 11am on Tuesday 16 May, 2023

Non-Member and online booking opens at 9am on Tuesday 13 June, 2023

For details on how to become a Member to take advantage of early booking, see here.
What is the course about?
As a contributor to the syllabus and jazz examiner for 20 years, jazz pianist Tim Richards is the ideal person to run courses that de-mystify the mechanics of playing jazz, in a style that enables it to be passed from teacher to pupil. The course examines the syllabus (Grades 1-5) in detail, giving insight into the skills required for candidates and how to teach them. Help will be given with interpretation, improvisation, and the basics of jazz theory and harmony. No previous experience of jazz is required.
Tutor website: www.timrichards.ndo.co.uk
What will we cover?
Jazz piano pieces (Grades 1-5), Blues, Standards and Contemporary sections of the syllabus.
Quick studies.
Jazz scales.
Aural tests.
Suggested listening.
What will we accomplish? By the end of this course you will be able to…
Prepare candidates for Grades 1-5 ABRSM jazz piano exams.
Understand the basics of jazz theory, harmony and improvisation.
Have a good knowledge of the syllabus.
Embellish the written material and improvise confidently when required.
Recognise and appreciate a wide variety of jazz piano styles and some of the key players.
What level is the course and do I need any particular skills?
Standard: Advanced.
Piano playing to an advanced standard.
Good reading skills.
No previous knowledge of jazz required.
How will the course be taught, and will any preparation be required?
The tutor will guide you through the syllabus and explain the differences between it and the classical syllabus. On each of the four Sundays there will be two 2-hour sessions (11am-1pm and 2-4pm). You will prepare and play pieces from all sections of the syllabus, with help from the tutor. You will need to set time aside each week to practise between classes.
The tutor will give feedback and tips on interpretation and improvisation.
No preparation is required. However, feel free to browse some of the tutor's tuition video clips on his YouTube channel: https://www.youtube.com/user/timrichards2007/playlists
Will music be provided in advance of the course?
You will need the ABRSM Jazz Piano Pieces books, at least Grades 1-3. If you want to stretch yourself you should also purchase Grades 4-5.
The tutor will also provide handouts of his own dealing with theory, harmony and improvisation.
Is there anything I need?
A good internet connection in the same room as your piano.
A computer, laptop or iPad, and reasonable computer skills – eg: ability to open and navigate between different windows or tabs.
What previous participants said about this course…
"The course was conducted at a suitable pace, and the handouts given by Tim was immensely useful, and I have already started incorporating some of the exercises we learned in my own teaching before the course was over and it went down very well."

"If you're a teacher who has little experience in jazz and wants to begin teaching your students (and yourself) to play jazz and improvise, this is the perfect place to start. You'll feel a lot more confident in putting students through the ABRSM Jazz exams, and also just teaching improvisation in general."

"I loved Tim's advice on making scales fun for students, and turning scales practice into an improv exercise. I try to do that with my students in every lesson now."

"Tim Richards is a great tutor. I personally believe his jazz course is good for online study once a week. We could prepare some pieces to play for this course and revise the previous information in between study."